Summer and good skin sound like a myth but is not. In summer our skin gets through so many things like tan, sunburn, sweat, etc. To protect our skin we have to take care of it.
We have made it easy for you. Follow some easy summer skincare tips and protect your skin from any kind of damage. Last but not least enjoy summer having healthy skin.
Summer Skin Care Tips You Must Follow
1. Don't Over Wash
The heat of summer often brings the desire to get your skin squeaky clean but overuse of anything is not good. Some types of harsh chemicals present in face washes can make your skin look dull rather than clean. So, avoid washing face so many times.
2.Moisturize
You may think that winters are over now so no need to buy and applying a moisturizer. But you are wrong, moisturizing is an essential part of any beauty regime. Look for a moisturizer that suits your skin type.
3.Exfoliate
For any beauty regime or treatment to work on your skin, it needs to be clean. To clean the skin you need to exfoliate it 3 times a week. Use an exfoliator with mild particles and gently scrub your face.
4.Hydrate
It is very essential in summers to hydrate your skin while you are out in the sun. Keep a face mist with you and spray whenever you feel like. It helps. You can also spray some rose water to hydrate your skin.
5.Sunscreen
In summer the most important tip or part of the day is to apply sunscreen to protect our skin from the harsh UV rays of the sun. These rays can damage our skin from inside as well as from the outside. So never step out in sun before applying sunscreen.
6.Aloe Vera
In summer aloe vera turn to be our helper. It soothes the sunburn, gives our skin-cooling effect, helps us to remove the tan and do many things. Keep the aloe vera handy in the gel form and whenever you feel like any burn just apply the gel on it.
7.Healthy Diet
A healthy diet is all you need to follow this summer. The proper mix of fruits, vegetable, and nuts keep your skin healthy. Eat some boiled vegetables in the morning it will keep your stomach happy in summer.
8.Summer Glow
Everyone likes to glow in the harsh summer but getting that glow on the skin seems difficult. You just have to do is take some ice and gently rub it on the skin for a few minutes. After that follow your routine. It will make your skin glow.
9. Eat water-rich Fruits
In summer our skin gets dehydrated very soon. To keep the skin hydrated we have to keep the level of ph balanced. For this, you just need to eat fruits that are rich in water like watermelons and melons. There are many Fruits for glowing skin you should start eating.
10.Soothe over-exposed skin
Sometimes one forgets to apply sunscreen and get a sunburn. To soothe the sunburn just apply an ice cube on it and wait for some time. A cover ice cube with a cloth. Do this for some time and see the results.
11.Repair and treat Sun Damage
Nowadays the tanned body is in trend but it damages our skin ao badly. To treat them first take care of the tan area and make sure to wear sunscreen every time you go out. Spray some rose water now and then.
12. Treat your skin with Natural Remedies
Summers are always good to treat your skin with the goodness with some natural remedies. Whenever you get tan or want to give a cooling effect on the skin try home remedies.
13.Maintain Hygiene
Maintaining hygiene gives long results in summer. Having a bath twice a day will help your skin to be clean and fresh. Use some essential oils in the bathwater. It will refresh your skin well.
14.Wear breathable Fabrics
If you want to tackle the heat then wear fabrics like cotton or light fabrics. Tight clothes make the skin irritated and sweaty. Whenever possible wear little loose clothes.
15.Protect your Pout
Although while protecting our skin in summers we always forgot to protect our lips. Lips to get tan and become black which is not good. Always use a lip balm that has SPF in And also remember to apply it first before applying lipstick and wait for 2-3 minutes.
---
So these are some effective tips to follow in summer and wear whatever you want to. These summer skincare tips will help you to gain healthy skin too.
Follow these simple summer skincare tips and protect your skin from the harsh rays and heat of the sun. This will enhance the beauty of your skin too.
---
---
Get Free Skin Care Tips Every Month..!
---
More article you may love to read
---
12 Summer Hair Care Tips You Must Follow
Simple tips to get healthy skin
---
Disclaimer: Please note that This article is for informational purposes only and does not constitute medical advice. The information provided above is not a substitute for any professional medical advice. We always suggest you talk to your doctor about the risks and benefits of any treatment.



Please follow and like us: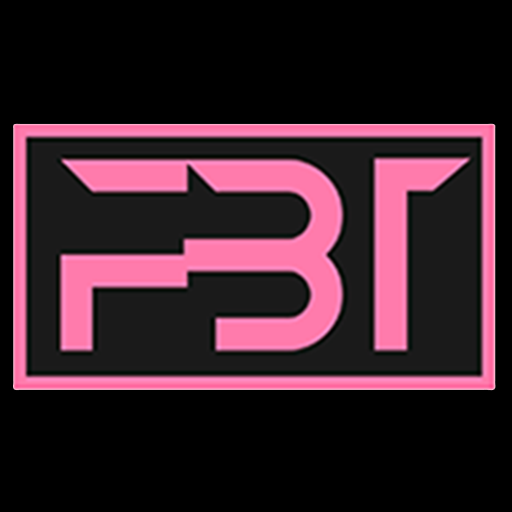 Hi, this is Team Fab Beauty Tips. We have a team of certified cosmetologist. It includes deep study about skin, hair, nails and makeup. Having a proper knowledge about these things inspired us a lot to share our knowledge with everyone. So that everyone can achieve there desired beautiful and trendy look.