The amazing leaf Aloe Vera needs no introduction. Aloe vera benefits for skin are well-known to almost everyone in the world, that's why this earned a huge and permanent place in our house as well as in most of the DIYs. This plant is in use since ancient times because of its healing properties.
Here we are sharing some amazing Aloe vera benefits for skin, hair, and health which have to be known by everyone if they don't know till now, and the reason why this is a must-have plant in everybody's house.
Down below I mentioned 20 benefits of Aloe vera which everyone should know.
Aloe vera benefits for skin
Aloe vera benefits for hair
Health benefits of aloe vera
Amazing Aloe vera benefits for Skin, Hair, and Health
---
Aloe vera benefits for Skin
---
1. Prevent Signs Of Aging 
As you get aged you will see the wrinkles and fine lines. These are called signs of aging. To prevent these from appearing early use aloe vera on the face directly or by mixing it in honey. Your skin loses its elasticity and aloe vera helps you to make the balance.
2. Nourishes The Skin 
Aloe vera is always used in so many creams and lotions for moisture. Aloe Vera increases the water content in the skin and makes it hydrates all the time, which results in healthy skin. If you have dry skin then search for the products which have aloe vera extract in them.
3. Reduce Acne 
If you are a person who has lots of acne and pimple issues on your face or body, and couldn't find any moisturizer for you, then aloe vera is a must for you. It just not only moisturize your skin but also reduce acne and pimple while soothing them. Its antibacterial and anti-inflammatory properties make it a wonderful product.
4. Relieves Sunburn 
Aloe vera is worldwide popular for its soothing properties, which make it a magic potion for sunburns. It soothes the burn, reduces inflammation, and also cures the redness. Whenever you come home just wash your face and apply aloe vera and just relax.
5. Reduce Stretch Marks 
With the passing age, our skin loses its elasticity, which means there could be a presence of stretch marks. Or by any means you get the stretch marks, aloe vera will become your best friend in that case. Apply some fresh aloe vera gel on marks and leave it for some good time. Do this regularly to see the results.
6. Heals Wounds 
Aloe vera has anti-inflammatory properties, which makes it effective for wounds and insect bites. You can use it as a lotion or directly as a gel. It will soothe the wounds and reduce the irritation caused by the insect bite or because of any cut.
7. Treat Psoriasis 
Many people don't know that aloe vera is magic for people who are suffering from the problem of psoriasis. It moisturizes and hydrates the skin area of psoriasis and condition the area deeply. It helps in removing the scars too.
---
Aloe vera benefits for Hair
---
8. Promote Hair Growth 
Aloe vera is not just only good for the skin, it has a number of benefits for the hair too. The first benefit of aloe vera for hair is it promotes hair growth. If you are facing very slow growth and want long hair in less time then do apply aloe vera. It removes dead skin cells from your scalp, which allows your hair to grow.
9. Reduce Dandruff 
Aloe vera is best for the scalp which has too much dandruff and itchiness also. Most common shampoos which are meant for dandruff have aloe vera extract in them. It nourishes the scalp and makes it dandruff-free. It also fights against any infection in the scalp.
10. Maintain Ph Level 
Aloe vera maintains the ph level of the scalp. If the ph level is unbalanced then it may cause you so many hair problems, like hair fall, dandruff, itchiness, oily scalp, and much more. Aloe vera helps you to restore the lost ph level of the scalp and balanced it.
11. Conditions Hair 
Aloe vera is proven to be the best conditioner in the world when it comes to conditioning. It contains proteolytic enzymes that remove dead cells. It helps in cells regeneration which helps in repairing the hair and the water content makes it shiny and soft.
12. Adds Shine to hairs
Aloe vera apart from moisturizing and conditioning the hair, adds shine to them. There are some shining sprays that are natural have aloe vera in them. If you too want shiny hair then take the aloe leaf and scoop out the gel. Keep it in the refrigerator for some time and apply it to the hair and scalp. You can also apply this in any hair pack.
13. Control Frizz 
Aloe vera is the best and cheap remedy to control your frizz without any heat and expensive treatments. Use aloe vera gel on any homemade hair pack or apply directly on hair. In frizzy hairs, the moisture content is very low, for which aloe vera is just perfect.
---
Health benefits of aloe vera
---
14. Eases Heart Burn And Acids 
Aloe vera juice is helpful in so many diseases and is beneficial for heartburn, chest pain, and trouble with swallowing. Aloe juice is an effective cure for all these. It has anti-inflammatory properties which soothe the stomach and control any type of heart disease.
15. Reduce Cholesterol 
It is true that aloe vera helps in controlling the problem of cholesterol. Clinical trials have shown that aloe vera can reduce the cholesterol present in your vital organs. So include aloe vera juice in your diet and daily routine.
16. Regulates Blood Sugar 
It also was proven in the science labs that aloe vera regulates blood sugar well. It has antioxidants and minerals which help a person to control and regulate their blood sugar and save them from any further health damage.
17. Maintain Oral Health 
There have been claims that aloe vera can be effective when it comes to maintaining oral health. You just need four things, that is – aloe vera gel, baking soda, glycerin, and peppermint oil. Mix all the ingredients and brush your teeth with them. It fights against cavity-causing bacteria. (3)
18. Build Immunity 
The intake of aloe vera can boost your immune system. Aloe vera propels cells to produce nitric oxide and cytokines, which help your immune system to be strong and good. (2)
19. Lower the Risk Of Cancer 
Aloe vera boosts your immune system, which directly or indirectly helps your body fights against tumors. Studies also have shown that it can reduce the size of tumors, which increases the rate of being alive. (1)
20. Treat Digestive Issues 
The juice has laxative properties that can aid in digestion. It encourages good bacteria and regulates bowel movements. It cleanses the digestive tract. The aloe juice is easily digested by the stomach and is healthy for the whole body.
---
FAQs on Aloe vera
---
Is aloe vera good for everyone?
Ans: Yes! The aloe plant is very healthy and effective for everyone.
How many times one should apply this on hair?
Ans: It would be advised to use it once a week or once 15 days as per your need.
How long one can store the fresh aloe vera gel?
Ans: You can store it for 1 week in the refrigerator.
---
Aloe vera is a very versatile plant and is very helpful for everyone. There is no chance of damage with this. So, use this plant and see Amazing Aloe vera benefits for skin, hair, and health. Do leave your comment below and let me know if you have used Aloe Vera, share it with your friends
Thank You.
---
More articles you may love to read
Amazing Benefits Of Tomatoes (Tamatar) for Skin,Hair and Health
Amazing Potato benefits for Skin, Hair and Health
Benefits of Strawberry for Skin, Hair, and Health
Amazing Indian Gooseberry / Amla benefits and Uses
---
---
Disclaimer: Please note that This article is for informational purposes only and does not constitute medical advice. The information provided above is not a substitute for any professional medical advice. We always suggest you talk to your doctor about the risks and benefits of any treatment.



Please follow and like us: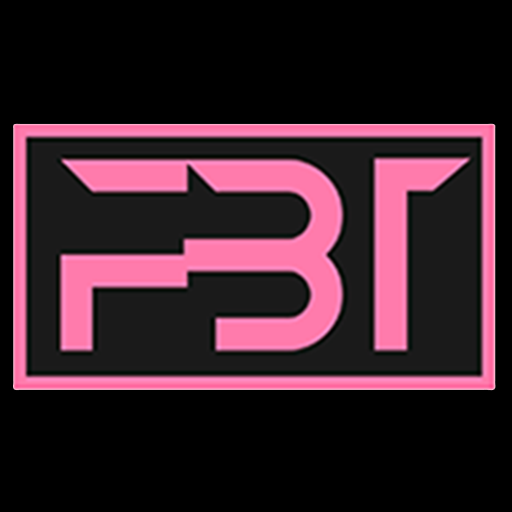 Hi, this is Team Fab Beauty Tips. We have a team of certified cosmetologist. It includes deep study about skin, hair, nails and makeup. Having a proper knowledge about these things inspired us a lot to share our knowledge with everyone. So that everyone can achieve there desired beautiful and trendy look.