Do you always dream to have healthy and glowing skin? why waste your money on expensive treatments if you have so easy alternative. Eating daily junk food and foods high in sugar content will lead to skin problems like acne, pigmented skin, and dull skin so start eating these 10 fruits which will make your skin healthy and glowing. It may be you are not blessed with good skin but it depends on you how to turn that thing and change your life. Down listed are top fruits for glowing skin.
How do Your Eating Habits Affect Your Skin?
Skincare is a wide term that includes more than just topical products and clinical treatments. The food you consume also contributes to the health of your skin. So, eating right is an important factor to consider when aiming to maintain clear, youthful, glowing skin. You may lack zinc, iron, copper, vitamins A and D, and other nutrients that promote healthy skin. As fruits contain vitamins and minerals that help the production of collagen and nourish the skin. This relieves inflammation and prevents various infections. Given all these benefits of fruit, it is self-evident that fruits are good for the skin and provide glowing skin. Now let's go deep and understand which are the best fruits for glowing skin-
Fruits for Glowing Skin
Let's move on to our list of top 10 fruits for glowing skin
1.Strawberries
You have a very good excuse to eat more strawberries because they are a rich source of Vitamin C, folic acid, and dietary fiber. Vitamin C steals oxygen from healthy cells and destroys collagen. Dietary fiber helps to cut harmful toxins from our body and folic acid helps in the production of new cells in our body. This fruit is good for the skin as it has so many benefits and has a sweet taste in the mouth at the same time.
More benefits of Strawberries for skin?
Helps in anti-aging
Fight against acne
Helps in the lightening of skin
Gives UV Sun Protection
Fights against oily skin
How to use Strawberries
 Add some freshly chopped strawberries to breakfast porridge, corn flakes or oatmeal.
 You can add the juicy, plum fruits in your shakes and smoothies.
Add some chopped strawberries to your fruit or vegetable salad to boost vitality.
You can also add them to your desserts and cakes
You can also crush the strawberries and apply them to your face and neck and leave it for 15 mins to dry and rinse them with cold water.
2.Watermelon
It is sweet and refreshing. It has over 90% water and hydrates your skin from the inside. Watermelon is full of vitamins such as Vitamin A, B6, and C and is also packed with lycopene and amino acids which combining help you get healthy skin. It contains no fat or cholesterol and is very suitable for oily and acne-prone skin. Watermelon extract is found in many beauty products today as they consider it the best fruit for skin glow.
More benefits of Watermelon for skin?
Prevents oil production in the skin
Hydrates skin
Acts as a skin toner
Prevents skin from aging
How to use watermelon
You can drink fresh watermelon juice in the morning or evening or add it to your salads or smoothies.
DIY watermelon Face Mask: Mix 3 tbsp of watermelon juice with 1 tbsp of lemon juice. Add 1 teaspoon of honey and aloe vera gel each. Apply it to the skin and rinse off after 10 to 15 minutes. This watermelon face pack is very beneficial for dry skin.
You can eat this fruit as a snack too.
3.Kiwi
It has a lot of vitamin C and this is a good thing for the appearance of your skin. It also has vitamin E and antioxidants. Luckily, the Kiwis can save the day! We have studied Kiwi fruit to stimulate collagen production in the body. One more thing: secretly, the shell of the kiwi has more vitamins than the inside and you can eat it too. Therefore, eating kiwi will rejuvenate and will boost your skin's overall health which this fruit offers along with glowing skin. (1)
More benefits of Kiwi for skin?
Fight acne
Keep wrinkles away
Reduce dark circle
Keeps you safe from the sun
Helps to keep skin youthful
How to use Kiwi
You can eat one whole kiwi any time during the day.
You can mix some kiwi fruit with plain yogurt to make a delicious summer smoothie.
DIY kiwi Face Mask: Take a few pieces of kiwi fruit and apply it to the entire face and neck. Let it dry for 10-15 minutes, then wash it with warm water.
4.Papaya
Papaya is rich in vitamins A, C, E, and K adding to this papaya also have antioxidant properties. It also has an enzyme called papain that has many benefits. It helps cleanse your skin. Studies have shown that this fruit can also speed up the wound healing process. All these nutrients make papaya one of the best fruit for glowing skin. (2)
More benefits of Papaya for skin?
Brightens skin complexion
Fades skin spot
Lightens unwanted facial hair
Hydrates skin
How to use Papaya
You can eat it directly or can place it on smoothies and shakes.
DIY Papaya Face Pack: Take a small piece of fresh papaya to make a fine puree. Apply the pack to the face and neck, allow to dry for 15 minutes, then rinse with regular water.
For dry, dull and flaky skin, you can use freshly extracted papaya pulp mixed with a few drops of almond oil. Keep it for 10 minutes, then wash with warm water.
5.Apple
Wondering which fruits are good for glowing skin then apple is the easiest guess and in fact the right answer. An apple may not be a trendy new superfood, but it is therefore no less healthy! Collagen in apples increases the elasticity of your skin, wrinkles do not get any chance. Apple antioxidant properties prevent tissue and cell damage. They have antioxidant properties and help eliminate harmful oxygen-free radicals.
More benefits of Apple for skin?
Gives UV protection
Fights acne and spot
It is a great toner
Hydrates skin
How to use Apple
You can always consume an apple in your diet in the morning or as an evening snack.
DIY Apple Face Mask: Grate an apple and apply it to your skin. Wash off after 10 minutes.
For dry skin, mix apple puree with 1 teaspoon honey and apply to skin. Rinse with warm water after 10 minutes.
6.Blueberries
It contains a lot of nutrients for its size. They are an excellent source of antioxidants, fiber, vitamin A and vitamin C. By adding them to your diet you will and blow your health. If you eat these fruits regularly, you can make your skin feel smoother and more youthful. Do you know? Blueberries have more antioxidants than green tea.
More benefits of Blueberries for skin?
Fights aging
Provides fiber
Prevents acne
How to use blueberries
We can consume it raw at any time of the day.
Mash some steamed blueberries and add them to a tablespoon of yogurt. Apply to the skin for 20 minutes, then rinse with cold water. This pack will benefit in skin toning.
You can add blueberries to your dessert or smoothies too.
7.Pineapple
It is used in some cultures as a medicinal plant. It is the only fruit that has a digestive enzyme called bromelain. In addition, it is also a remedy for swollen skin and inflammation. This fruit can improve skin texture, reduce sunburn and reduce acne symptoms. It can also effectively speed up the skin's healing process and remove dead skin cells.
More benefits of Pineapple for skin?
Younger looking skin
Reduce Acne
Exfoliate your skin
How to use Pineapple
You can add it to breakfast cereals, oatmeal, cornflakes, or fruit salad or eat it raw.
For dry skin, you can use freshly extracted apple pulp and a few drops of honey to provide instant hydration and moisture to dull and tired skin.
Apply the grated apple to the skin and neck, instantly glowing and refreshing.
8.Cherries
These are fruits that contain the highest number of antioxidants of each fruit type and are one of the best fruit for skin glow. They fight against free radicals and slow down the ageing process. It also helps the body's Skin maintain pH level with its natural alkaline content. So we must love cherries.
More benefits of Cherries for skin?
Keep skin radiant
Antioxidant
Good for Skin Lightening
How to use cherries
You can eat a bowl of cherries in the morning or afternoon.
Scoop out some cherry seeds, crush them into pulp, and then apply to your face and neck. After 10-15 minutes, rinse with normal water to make the skin glow.
You can also add small fruits to yogurt, smoothies, and desserts.
9.Pomegranates
They counteract skin ageing and stimulate the growth of new skin cells. Pomegranates are one of the best fruit for damaged skin due to sun exposure it also rejuvenated your skin both internally and externally. Scientists also used the pomegranate in the laboratory to successfully regenerate the human dermis and epidermis. Therefore, making it yet another fruit for glowing skin.
More benefits of Pomegranates for skin?
Natural exfoliation
Anti-aging
Cellular regeneration
Powerful anti-oxidant
How to use Pomegranates
Add it to your salad, hummus, parmesan, juice, smoothies, cakes, smoothies, breakfast bowls or fruit salads in your diet.
You can crush the pomegranate seeds and apply the juice to the affected area. Wash off after 10 minutes.
DIY pomegranate face mask: Use 1 tablespoon of chickpea flour, 1 teaspoon of Fuller's earth, 1 teaspoon of lime juice and 2 tablespoons of pomegranate juice to make a mask to treat oily skin pigmentation.
10.Banana
They contain a lot of potassium, and this mineral keeps the skin's moisture in balance. For example, dry skin may also be a symptom of potassium deficiency, so if you often suffer from this, it may help to take a banana more often. Banana also has vitamin E and C which will help to get clear glowing skin. Being always available everywhere is one of the best and cheap fruit for glowing skin.
More benefits of Banana for skin?
Oil control
Skin moisturizer
Treats acne
Lightens dark spots
How to use banana
Just peel it off and enjoy it at any time of the day.
Banana puree can instantly soften and hydrate when applied to the skin.
You can prepare banana muffins or banana bread.
---
These are 10 fruits for glowing skin you should start eating on a daily basis and stop eating that fried and oily food. Only eating fruits will not help you always remember to have a proper diet and exercise will help you to get healthy skin. If you think this article was helpful then share it with your friends too.
---
---
Please follow and like us: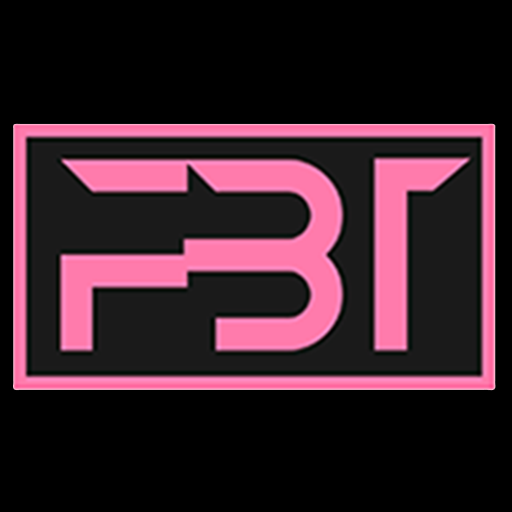 Hi, this is Team Fab Beauty Tips. We have a team of certified cosmetologist. It includes deep study about skin, hair, nails and makeup. Having a proper knowledge about these things inspired us a lot to share our knowledge with everyone. So that everyone can achieve there desired beautiful and trendy look.