Green tea is widely consumed drink. Mainly people drink it for losing weight but green tea has so many benefits apart from just in helping in weight loss. Besides it is enriched in antioxidants, amino acids, enzymes, vitamins, minerals, etc. the compounds found in green tea provide relief from many health-related issues. There are many benefits of Green tea for skin, health, and hair, which you will read in this article.
Benefits of green tea for skin, health and hair
13.Promotes Blood Circulation In Scalp
20.Decrease The Risk Of Cancer
---
Benefits of Green Tea for Skin
---
1.Reduce Dark Circles
Green tea helps in lighten the dark circles and also treat puffy eyes. Green tea comprises antioxidants which aid in shrinking blood vessels under the delicate skin around your eyes. For lighting, the dark circles place two used green tea bags on your eyes and leave it for 5 to 10 minutes.
2.Prevent Skin Cancer
One of the best benefits of green tea is to prevent skin cancer. The compounds which enhance the growth of tumor cells is prevented by this magical drink. It aids in healing skin ailments and it also helps in treating the sunburn. Drink at least one cup or two in a day.



3.Improves Complexion
Green tea can be used for healing skin wounds. It also improves the skin complexion by regular take. It even improves skin elasticity. To improve the complexion of the skin take two used green tea bags and cut them. Take out the content from it and add raw honey with few drops of lemon juice. Apply this mixture to your face and let it sit for 5-10 minutes. Wash your face after that. Use this remedy 1-2 times a week.
4.Acts As A Toner
Green tea also proves to be the best toner for all the skin types. It tones your face without doing any harm and it is natural to use. To make green tea toner boil the water and brew two green tea bags in it. Leave it until all the goodness of green tea is added to the water. Now let it cool for some time. Add this water to a bottle or a spray bottle. Spray it on your face after washing your face. Do this twice every day.
5.Combat Aging Signs
Being rich in antioxidants, it fights with the signs of aging. The benefit of green tea fights with the signs of aging like wrinkles, fine lines, sun damage, age spots, etc. To postpone these signs you can prepare a mask by adding 3 tbsp of yogurt with 1 tbsp of green tea leaves and turmeric powder. Apply this on your face and neck for 20 minutes and wash your face with plain water. Use this remedy twice a week.
6.Removes Pimples And Acne
One of the best benefits of using green tea on the skin is it helps in removing the pimples and acne with their marks too. Being rich in antibacterial and antioxidants properties it removes the bad bacteria from the face which causes the acne. Brew two bags of green tea and let it cool for some time. Add this water to the ice tray and freeze it. Take ice and gently rub this on all over the face. This will reduce the presence of acne.



7.Exfoliate Skin
Green tea also acts as a good exfoliator. Dry green tea leaves have a rough texture that exfoliates the skin and removes all the dirt, dead skin cells, and other impurities. Mix 1 tbsp dry green tea, sugar, olive oil, and honey. Take some of this mixture and start scrubbing your face with this. Do this for good 2-3 minutes and then wash your face with plain water. Do this twice a week.
8.Natural Sunscreen
Generally speaking, green tea has the ability to protect our skin from the harsh UV rays of the sun. Green tea consists of tannic acids, theobromine, etc. which neutralize the damage caused by sun exposure. Thereby it soothes the sunburns and heals the skin. Brew 2 tea bags in 2-3 cups of water and place it in the refrigerator. Take a clean cloth and dip it in this water. Now rub that cloth on the skin which is exposed in the sun. Repeat this process 2 to 3 times a day.
9.Shrink Open Pores
Green tea helps in shrinking the pores present on the face. Green tea's astringent and antioxidants properties make it useful for the people who have open pores. It makes the skin smoother and tighter. Brew 1 tea bag of green tea and store the water in the refrigerator. Take 2 tbsp of Multani mitti and add green tea water in this. Apply this mask on your face and leave it for 20 minutes. Use this remedy twice a week.
---
Benefits of Green Tea for Hair
---
10.Boost Hair Growth
One of the greatest benefits of green tea is promoting hair growth. Green tea consists of antiseptic properties that help in preventing hair issues like psoriasis and dandruff. It has vitamin C and E in it which is required by the hair and scalp for hair growth. Brew two tea bags in one cup of water. Let it sit until cool. Rinse your hair with this water and see how it helps you in getting long hair.
11.Prevent Hair Loss
Green tea also helps in preventing hair loss as it has antioxidants. It also maintains the ph level of the scalp which helps in reducing hair fall. You can make a mask by mixing 2 tbsp of green tea leaves in 5 tbsp of yogurt. Apply this mask on your scalp and hair, keep it for 30 minutes and wash it off. Use this once a week.



12.Adds Shine to hair
Green tea not only makes your hair strong and damage-free but also adds the shine to it. It has vitamin E and C which make sure that your hair is conditioned well. Spray some green tea water on your hair and scalp and massage it for 5 minutes. Do this every day and see your hair shining throughout the day.
13.Promotes Blood Circulation In Scalp
Green tea is capable of breaking down the plaque in our blood, thus it promotes the blood to the scalp. Being rich in antioxidants it destroys the free radicals that slow down the blood circulation in the body and by which our scalp also gets affected.
---
Health Benefits of Green Tea 
---
14.Maintain The Weight
Study shows that one cup of green tea every day can lower the body fat and also maintains the weight of the body. Green tea aids in generating heat in the body, which burns calories. The combination of caffeine and other compounds boost the metabolism of the body and help in burning the calories and lose weight.
15.Lower Cholesterol Level
Green tea reduces bad cholesterol and increases good cholesterol in the body. This is best for the people who face the problem of a higher level of cholesterol will definitely drink this once a day regularly.
16. Treat Bad Breath
Having the problem of bad breath is also a sign of bad health. Dealing with bad breath is also one of the benefits of green tea. It prevents the bacteria and viruses which causes dental disease. To get rid of this problem dip one tea bag of green tea in a cup of water and wash or gargle your mouth with this. It will instantly freshen up your mouth and with regular use, this problem will be solved.
17.Reduce Blood Sugar Levels
Green tea helps to maintain higher blood sugar levels. This is beneficial for type 1 and 2 diabetes. It can stimulate the production of insulin in the pancreas. If a person has been suffering from diabetes then he /she has to start drinking green tea.



18.Reduce Stress
Green tea is also useful for your brain. It has polyphenols, which help your brain to stay healthy and make it free from the stress. It relieves anxiety and depression. Green tea contains very little amount of caffeine that is beneficial for the people facing stress-related problems.
19.Boost Immunity
Green tea helps in boosting the immune system. Green Tea has antioxidants, flavonoids, and polyphenols which boost immunity in the body. It makes the healthy and strong which results in combating the infections.
20.Decrease The Risk Of Cancer
Many studies indicate that the number of antioxidants found in green tea may decrease the risk of many types of cancer like breast, pancreatic, bladder, lung and stomach. Drinking 2-4 cups of green tea may enough to get the anti-cancer properties of green tea.
---
Now, when you know the benefits of green tea include it in your daily routine and get the amazing benefits from it in real. If you love this article don't forget to comment below and let us know which one will you try. Do share this article with your friends too.
Thank You.
---
---
Disclaimer: Please note that This article is for informational purposes only and does not constitute medical advice. The information provided above is not a substitute for any professional medical advice. We always suggest you talk to your doctor about the risks and benefits of any treatment.



Please follow and like us: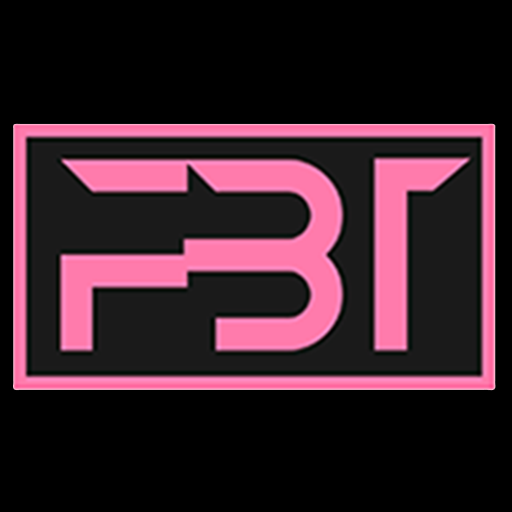 Hi, this is Team Fab Beauty Tips. We have a team of certified cosmetologist. It includes deep study about skin, hair, nails and makeup. Having a proper knowledge about these things inspired us a lot to share our knowledge with everyone. So that everyone can achieve there desired beautiful and trendy look.