Ever notice that most of the time in our beauty products there is a presence of vitamin E? Vitamin E is a multitasker for our health, hair, and skin. It's not just beneficial to only hair, health and skin but also for our heart, blood pressure, eyes, diabetes, etc.
Here some of the Vitamin E benefits are shown related to your skin, hair, and health.
Vitamin E Benefits for Skin, Hair, and Health
Vitamin E Benefits for Skin
1.Moisturizer
Vitamin E helps to restore the moisture of dehydrated skin. It works best for dry and damaged skin. You just have to do is mix a few drops of vitamin E oil in your favorite moisturizer and apply it to your body at night.




2.Remove Dark Spots with Vitamin E
Dark spots can appear from a variety of factors such as aging, liver problems, free radical damage, etc. Poke a capsule and mix it in any moisturizer or oil and apply it on dark spots. Do this until you see the desire results.
3.Stretch marks  
Vitamin E oil is beneficial for new mommies as it helps to fade stretch marks. Stretch marks appear because the skin loses its elasticity. Regular use of vitamin E oil will reduce stretch marks. Just rub some of it on marks and sleep.
4.Premature Skin Aging
Vitamin E oil will reduce all the chances of your skin becoming dull, wrinkled, and dark. It will boost the production of collagen and maintain elasticity. Use a few drops of vitamin E oil and apply them on your sensitive area like around the eyes, forehead, and cheeks, etc.
5.Treat Sunburns  with Vitamin E
Vitamin E oil is also known for quick recovery from sunburns. Vitamin E contains antioxidants that will soothe sunburn. Take few drops of vitamin E oil and gently rub it on the burnt area.
6.Heals Cuticles 
 Vitamin E oil is a perfect ingredient which your nails and cuticles need. As it is a great moisturizer it helps to treat dry cuticles and is the best substitute for cuticle oil. Apply few drops of this oil on cuticles at night and sleep.
Benefits Of Vitamin E For Hairs
7.Promote Growth 
Like Onion juice Vitamin E oil repairs the damaged hair and promote hair growth. It improves the circulation of blood and makes them strong too. Just mix one capsule of vitamin E oil with coconut oil it olive oil and massage your scalp.
8.Rescue from Premature Hair Greying 
 Vitamin E oil is very effective in slowing down the premature hair greying process. The presence of antioxidants reduces the probability of premature greying. Mix this oil in any oil of your choice and massage it on your scalp.
9. Vitamin E Repairs Split Ends
From constant blow-drying, curling, coloring there is always one problem that arises, and that is split ends. Split ends can be treated at home with the help of vitamin E. Take any hair oil of your choice and mix vitamin E oil with it and apply it on split ends and the tip of your hair as a serum.
10.Gives Lustrous hair
As to have Healthy hairs Healthy food is a key point but regular use of vitamin E oil makes your hair healthier, stronger, and shinier than before. It will condition your scalp and make hair smoother and softer.
Benefits Of Vitamin E For Health
11.Prevent skin cancer
Vitamin E oil is also known to prevent skin cancer. Add 4-5 drops of vitamin E oil into your sunscreen and apply on your body before going out. (1)
12.Treat burns
 Vitamin E oil used to treat minor injuries and burns. Take few drops of vitamin E oil on a cotton ball and gently apply on burns. Make sure the burns have cooled down. Vitamin E has the ability to heal wounds.
13.Helpful for Eczema and Psoriasis 
 Vitamin E is an effective treatment for skin problems like eczema and psoriasis. Apply the oil to the affected area on regular basis for quick recovery. It moisturizes the dry area which is the main reason for eczema and psoriasis.
14.Healing of cold sores 
Damage to the skin due to dryness can be easily treated with the help of vitamin E oil. Regular application can heal the cold sores. You can also apply it to your lips for treating lip sores.
15.Immune system 
 Vitamin E oil is enriched with antioxidant properties which will remove any free radicals from your body. It will improve the immune system and as a result of this, you will fall sick lesser.
The Vitamin E Benefits are really effective. You can do a small patch test before using it to check whether you are allergic or not. If you love your skin and hair then add vitamin E oil to your regime.
Do leave your comment below and share it with your friends, Thank You.
---
---
Disclaimer: Please note that This article is for informational purposes only and does not constitute medical advice. The information provided above is not a substitute for any professional medical advice. We always suggest you talk to your doctor about the risks and benefits of any treatment.



Please follow and like us: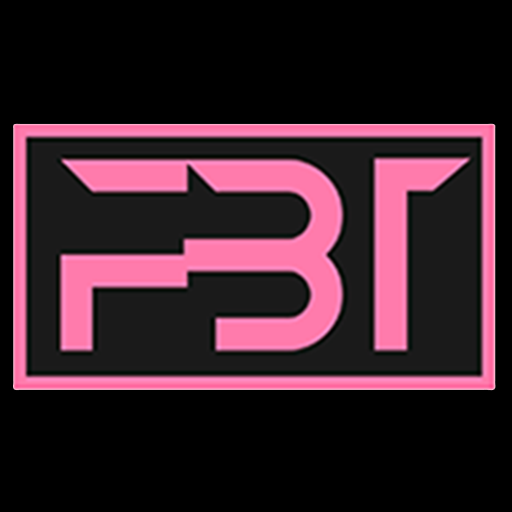 Hi, this is Team Fab Beauty Tips. We have a team of certified cosmetologist. It includes deep study about skin, hair, nails and makeup. Having a proper knowledge about these things inspired us a lot to share our knowledge with everyone. So that everyone can achieve there desired beautiful and trendy look.