Long and thick hair is the desire of many women but sometimes the growth of hair doesn't go well. Your salon lady cut your hair very short and you want to grow them long really soon without using any chemicals? How to make your hair grow faster? So, you are on the right track. Make hair grow faster by using these hair growth tips.
How To Make Your Hair Grow Faster..?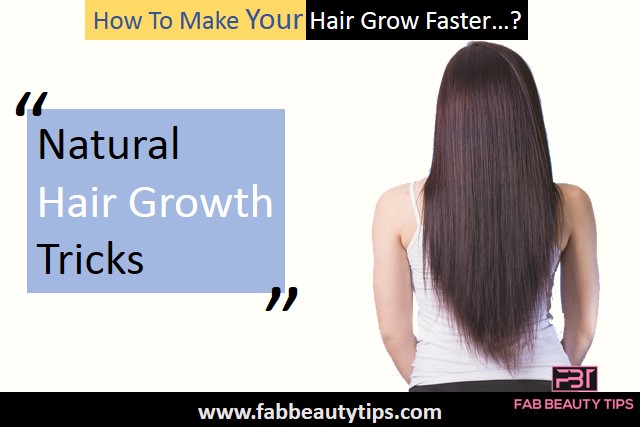 Here we mentioned some really effective tricks which will make your hair grow faster than any chemical. You will never have the doubt again for the question of how to make your hair grow faster.
1.Scalp massage
Do scalp massage daily for quick hair growth. By massaging your scalp it will increase the blood circulation and make hair grow faster. You can massage your scalp with bare fingertips. No oil is needed.
2.Trim your hair
Go to a salon and trim your hair once every three months because it will cut split ends and it will make your hair grow faster. For proper hair growth, you need to avoid the problem of split ends as they make so many troubles for hair and make them look bad too.
3. Avoid over hair wash
A good shampoo and conditioner is what your hair needs, but using too much of these products can harm the hair and make hair growth very slow. Using shampoo to wash hair every day causes hair to dry and loss of essential oils, which are necessary for hair growth.




4. Don't brush so many times
 Do brush your hair for only 5 to 10 minutes not more than that. Brushing your hair stimulates the scalp and remove natural oils which are not so good. Brush your hair gently and especially care them when hair is wet, otherwise, you face hair fall and lesser growth.
5.Natural hair packs
 Hair packs are as necessary as face packs. What you need is just to find out that one suitable hair pack for your hair and apply it once a week or twice a month. Natural hair packs are way too better than market ones. It's a bit messy but is super great for natural hair growth.
6.Drink water
 Water is really good for your entire body as it removes all the toxins from the body and makes it function properly. Your hair too needed the hydration which will be easily provided by drinking eight glass of water a day for natural hair growth.
7. Do not towel wrap
Avoid wrapping your hair in a towel as when you wash your hair they are wet and are very fragile and are most likely to break. Towel wrap makes your hair a little stretchy which result in hair fall. Do pat hair with a cotton cloth until it gets dry.




8.Low your stress level
Taking care of hair properly, do all the things for hair growth but doesn't see any result then there is only one reason and that is stress. High stress is the main cause of hair fall and it will result in lower hair growth. So, don't over stress about anything and be patient.
9.Maintain a healthy diet
 Eat foods like leafy vegetables, been, seeds, fish, chicken, eggs. They all are a good source of nutrition. If you take a good amount of nutrition it will be shown on your hair and body. Do also eat fruits and vegetables which are known for protein as the hair is mostly made of protein and it will make hair grow faster. Start eating this superfood for healthy hairs.
10.Hot oil massage
 Take the oil of your choice or which suited you best. Heat it a little and massage it on your scalp with fingertips. Hot oil massage improves the blood circulation in the scalp and nourishes. It helps hair follicles to create strong locks, which will help in natural hair growth.
11. Don't tie hair too tightly
 If you like high ponytails than one thing is sure that you are making a mistake of tie your hair too tightly. It is advisable to not tie your hair too tightly as it stretches hair and make them weak, which tends to make hair growth slow. This one is an easy hack for your question on how to make your hair grow faster.




12.Change pillowcases
Don't use cotton pillow covers to sleep as they soak the essential oils from your scalp and make them dry. Instead of a cotton pillow, covers use silk pillow covers as it is smoother and causes less friction.
13. Do cold water rinse at the end
 This really helps in hair growth. It will close the open pores and which means the hair is locked in. It will help to prevent moisture loss and heat damage. Just rinse your hair with cold water at the end of every wash.
14.Condition your hair
 When you use any hair treatment or style your hair with hot irons, Curling tools and so on, your hair losses it's moisture and makes them dull and lifeless. To cover the damage just condition your hair when you wash your hair. Conditioning will somehow cover the damage and make hair grow faster.
15. Don't colour your hair too often
 Nowadays every person loves to colour their hair. But in the trend of colouring the hair, they forgot that it will harm the hair and make them lifeless which tends to lower the growth. So, colour your hair but don't do this too often as it harms the scalp too.
Do try these tricks and look after some time that your hair grows like a wow and also the texture will get improved.
---
I hope this has helped you in a way and your doubt of how to make your hair grow faster is now cleared. If you want regular short tips on beauty and health and facts related to both don't forget to follow us on Instagram, Facebook & Twitter.
And do leave your comment below and share it with your friends, Thank You.
---
Disclaimer: Please note that This article is for informational purposes only and does not constitute medical advice. The information provided above is not a substitute for any professional medical advice. We always suggest you talk to your doctor about the risks and benefits of any treatment.



Please follow and like us: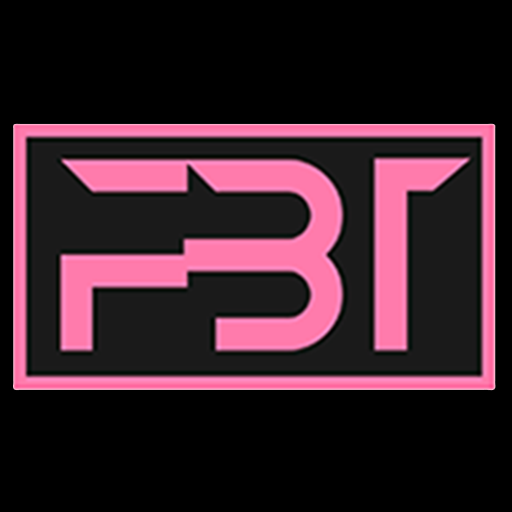 Hi, this is Team Fab Beauty Tips. We have a team of certified cosmetologist. It includes deep study about skin, hair, nails and makeup. Having a proper knowledge about these things inspired us a lot to share our knowledge with everyone. So that everyone can achieve there desired beautiful and trendy look.