Ayurveda is an effective solution for every health disorder that has been ongoing for centuries. In the urge to live in a modern lifestyle, many of us encounter the most serious issue known as obesity thus spending a massive amount on medicines, gym, and other things that claim to reduce weight. We have a proper solution for all try out this amazing ayurvedic medicine for weight loss and see results soon.
Natural Ayurvedic Medicine For Weight Loss
So here are 14 ayurvedic medicine for weight loss:
1.Lemon
Lemon is one of the most preferred when it comes to reducing weight.  Drinking warm lemon water on an empty stomach detoxifies the body and also aids in digestion. Following this routine every morning for at least a month will help you lose weight.
2.Honey
Substituting sugar with honey is an effective way to lose weight as it contains many beneficial nutrients like minerals, fiber, protein, and vitamins. Honey is also called a zero-calorie sweetener. You may consume honey separately or can mix to your fruits and salads to add on taste and health.
3.Horse Gram
Horse gram is a miracle pulse that helps in reducing fat and provides other health benefits like asthma, kidney stones, heart disease, and bronchitis treatment. This superfood is rich in iron and calcium and low in carbohydrates thus making it effective food for weight loss. Consume horse gram along with buttermilk for achieving desired results.
4.Pepper
Black pepper is a power-packed source that contains dietary fiber that helps in losing weight. It also boosts your metabolism and prevents in unusual weight gain. Mix black pepper oil into a glass of water or mix it in your fruit juice or salad. Consumption of black pepper daily will help in weight reduction.
5.Guggal
Guggal is yet another ancient herb that is rich in antioxidants and has anti-inflammatory properties that are used to treat cholesterol and obesity issues. Consuming guggal or guggal pills every day after lunch will help you lose weight.
6.Ginger
Ginger is a powerful root that is helpful in improving metabolism and possesses anti-inflammatory properties that are effective in losing weight. Ginger works on breaking fat cells thus adding a ginger tea in your routine for a month will enable you to lose weight quickly.
[Read: 20 Amazing Health Benefits of Ginger ]
7.Aloe vera
Aloe vera is one of the best ayurvedic medicine when it comes to weight loss. Filled with enormous benefits, it boosts metabolism and helps in digestion addition to burning calories and losing weight.
[Read: 20 Amazing Aloe vera benefits for skin, Hair and Health ]
8.Green Tea
Green tea is a diuretic, natural drink that helps in combating fat issues. It is also ideal for fluid retention and inflammation treatment. The caffeine present in green tea is effective in weight loss. Drinking 3 to 5 cups a day will melt your excess fat and burn calories.
[Read: 20 Benefits of Green tea for Skin, Health and Hair ]
9.Cabbage
Substitute your food cravings with cabbage in salads in the evening will help you in losing weight and fat burning. Packed with many healthy nutrients, it helps in improving digestion and is an excellent source of vitamin C and vitamin K.
10.Triphala
Triphala is an ayurvedic medicine that helps to lose weight by eliminating body toxins and rejuvenating digestive system. It also helps in cleansing of mucus from the digestive tract making it more effective indigestion. It also aids digestive disorders. Take Triphala juice, pill or powder on an empty stomach for the best result of weight loss.
11.Ajwain
Ajwain is high in antioxidants that help in regulating free radicals from the body. When taken in correct amount ajwain helps in resolving digestive issues and other metabolic disorders. Drink 2 glass of ajwain water on an empty stomach and also before sleeping to reduce weight fast.
12. Tulsi
Tulsi is also one of the best herbs for reducing weight. Studies have shown that regular intake of tulsi (basil leaves) eliminates the risk of cancer and provides various other health benefits.
Drinking hot water with tulsi leaves or tulsi tea will enable you to lose weight quickly.
13.Divya Medohar Vati
Divya Medohar Vati is another ayurvedic medicine that helps in weight reduction with reducing strength and aids in digestive and thyroid issues. Consume 2- 3 tablets daily as recommended to lose weight.
14.Water
Drinking clean water promotes good health and helps in weight loss. It helps in detoxification and act as a natural cleanser. However, you shouldn't take water immediately before or after meals as it may impact your digestion. Drinking 12 to 15 glasses in a day will make you fill up and decreases your diet, resulting in weight loss.
---
More Article you May love to Read
---
---
Ayurvedic medicine is the best way to reduce weight than any other thing. Still, remember always do proper exercise to keep a healthy and maintained body. Following this above ayurvedic medicine for weight loss will help you lose weight in an effective and healthy way.
Do share this article with your friends too.
Thank You.
---
---
Disclaimer: Please note that This article is for informational purposes only and does not constitute medical advice. The information provided above is not a substitute for any professional medical advice. We always suggest you talk to your doctor about the risks and benefits of any treatment.



Please follow and like us: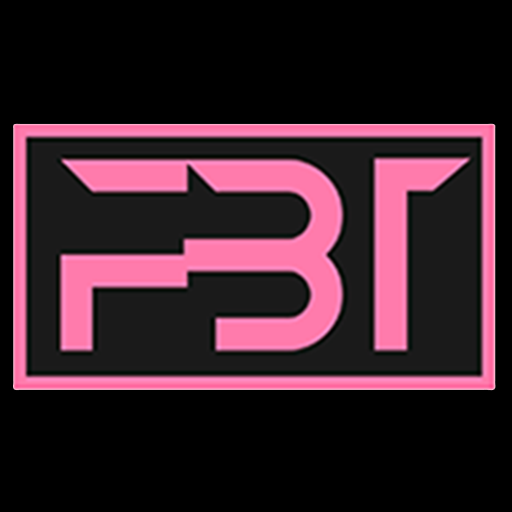 Hi, this is Team Fab Beauty Tips. We have a team of certified cosmetologist. It includes deep study about skin, hair, nails and makeup. Having a proper knowledge about these things inspired us a lot to share our knowledge with everyone. So that everyone can achieve there desired beautiful and trendy look.