Oiling your hair plays a vital role in any hair care routine regardless of length, hair type, and texture. The main causes that affect hair growth are lifestyle, illness, hereditary, stress, drug, burns, injuries, Autoimmune disease, diet & cosmetic procedures. Let's start with the best oils for hair growth which can fight the causes mentioned above and give you long & soft hairs also fighting to prevent hair fall, dandruff & split ends. Down below are i mentioned the best oils for hair growth.
Best Oils for Hair Growth
1.Castor Oil
Do you dream of having long and beautiful hair? This is one of the best oil you can use as it is viscous in nature so you can mix castor oil with an equal amount of coconut oil, olive oil, or almond oil for best results. Castor oil will moisturize your hair make it soft and help grow hairs faster. Keep it 20 to 30minutes on the scalp and massage it slowly and gently. You can then shampoo your hair.
Castor Oil
PROS

Moisturizes Hair
Softens hair
Helps Faster Hair growth

CONS

It is hard to wash it off the hair.

Contains

Vitamin E
Omega-9 Fatty acids
Cold-pressed Ricinus Communis Seed oil
2.Olive Oil
Olive Oil helps to promote scalp health and improve blood circulation in the scalp. You can add both olive oil and castor oil in equal amount and massage for 10 minutes which will help to lock in the moisture. After that shampoo your hairs.
Olive Oil

PROS

Nourishes Hair
Good for both Hair and skin
Softens Hair

CONS

Use in small quantities or washing it off can be a nightmare.

Contains
3.Coconut Oil
It is chemical-free, natural oil and helps to prevent hair breakage. Coconut oil is one of the cheap oil when compared with others. You can apply coconut oil to your dry hair at night and have a good sleep.
Coconut Oil

PROS

Prevents hair breakage
Prevents split ends
Nourishes the scalp

CONS

It works to maintain hair quality and does not fix hair problems

Contains
4.Almond Oil
Almond oil consist of healthy ingredients such as Omega-3, Omega-6 and Omega-9 fatty acids, vitamin E, and magnesium. Regular usage of almond oil provides nourishment and strength to dull-damaged hair.
Almond Oil

PROS

Increases hair growth
Prevents hair loss
Flattens hair
Nourishes hair

CONS

It may not smoothen your extremely frizzy hair.

Contains

Minerals
Potassium
Zinc
Vitamin E
5.Bringraj Oil
According to Ayurveda the leaf is considered as the powerful liver cleanser and is good for hair. It has many benefits as it nourishes the scalp and strengthens each hair strand. It also reduces hair graying. Using Bringraj oil regularly will surely get you healthy and long hairs.
Bringraj Oil

PROS

Helps treat Grey hair
It will Prevent Hairfall
Fight against dandruff and dry scalp
Prevents Baldness

CONS

Due to its cooling properties don't leave it overnight on your scalp as you may catch a cold.

Contains

A medicinal herb that grows in moist areas.
6.Amla Oil
Amla is a good source of vitamin C and antioxidants. Amla oil helps to treat dry-itchy scalp and dandruff. It optimizes ph level and oil production on the scalp which promotes hair growth.
Amla Oil

PROS

Fights Dandruff
Prevents Grey Hair
Promotes hair growth

CONS

Regular use can make your hair slightly dry and limp.

Contains

Hibiscus
Amla
Fenugreek Extract
7.Jojoba Oil
Highly beneficial for both skin and hair. Regular use is recommended as it will make hair lustrous and frizz-free. Jojoba oil also helps hair cells to reproduce themselves at a rapid pace.
Jojoba Oil

PROS

Prevents Hair loss
Helps hair growth

CONS
Contains

Extract from the seeds of Jojoba trees.
8.Tulsi Oil
Tulsi oil helps you have healthy and lustrous hair. A mixture of coconut oil and tulsi oil massaged on the scalp will help to cool down the scalp and reduce itchiness. Tulsi oil also promotes blood circulation in the scalp.
Tulsi Oil

PROS

Strengthens Hair
Strengthens hair follicles
Removes Dandruff
Hydrates the scalp

CONS

Tulsi oil is not recommended for pregnant or breast-feeding women, as well as for children under 2 years.

Contains

Neem
Tulsi Leaves
Hibiscus
---
Points to keep in mind while using any of the above oils.
The oil will gather pollutants and dust in the hair.
Hair can look greasy if the oil is applied in more quantity.
All hair oils are not created equal try to avoid products with petroleum they will clog your pores and weigh your hair down use oil which your scalps need and remember everyone's hair is different and it might take few tries to find your perfect match.
Have you tried any of these hair oils? Tell us about your experience in the comments section below about the article's best oils for hair growth. If you felt it helpful do share it with your friends, Thank You
---
Get Free Hair Care Tips Every Month..!
---
More article you may love to read
Natural Hair Growth Tricks- How to make your hair grow faster
---
---
Disclaimer: Please note that This article is for informational purposes only and does not constitute medical advice. The information provided above is not a substitute for any professional medical advice. We always suggest you talk to your doctor about the risks and benefits of any treatment.



Please follow and like us: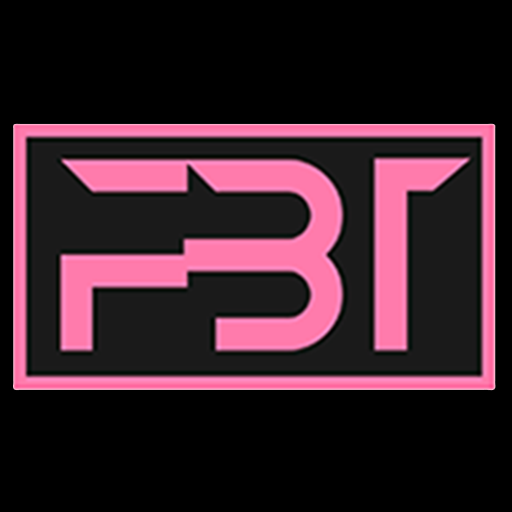 Hi, this is Team Fab Beauty Tips. We have a team of certified cosmetologist. It includes deep study about skin, hair, nails and makeup. Having a proper knowledge about these things inspired us a lot to share our knowledge with everyone. So that everyone can achieve there desired beautiful and trendy look.