As we all know that health has great importance in our life. It's our prime duty to maintain our health with a healthy diet. Besides foods, fruits also play a vital role in our life to maintain good health. Fruits are a good source of vitamins, carbohydrates, and fibers. Fruits contain natural sugar and juices which are easily acceptable by our body and protect us from many diseases. The following are some best fruits for health that you should add in your diet.
Best Fruits for Health
1.Pineapple
Pineapple is a great source of vitamin C. It contains sodium and potassium which helps in reducing hypertension, lowers the blood pressure. Generally, it contains rich vitamins that are helpful in losing weight and maintain good eyesight. Which makes it one of the Best fruits for health. A slice or two are good to have in a day preferably.

2.Avocado
Avocado is also good for a healthy body. It contains rich nutrients that are healthy for the heart. This fruit contains 20 vitamins and minerals that are helpful in better digestion, reducing the risk of cancer and depression. It provides a substantial amount of monounsaturated fatty acids. An avocado a day is better for a healthy body.
3.Blueberries
Blueberries are good antioxidants. This fruit contains high vitamins, fibers, and manganese. Blueberries are a great source of vitamin K and C. It helps to make our immune system better. Being antioxidants, these are helpful in Alzheimer's and improve memory power.
One should take an optimum amount of blueberries in a day.
4.Apples
An apple a day keeps the doctor away. Apples are highly nutritious and contain vitamins C, K, and potassium. Apples are good for a healthy heart. It helps in reduces the risk of cancer also. It provides metabolic health and improves digestion which also makes it one of the healthiest fruit. An apple or two in a day is preferable for good health.
5.Pomegranate
Pomegranate is a great source of vitamins A, C  and E. It helps to control blood pressure and fight off infections. It is good for the heart and protects from Alzheimer's disease. Pomegranate contains iron and other antioxidants. It's better to have a pomegranate in a day. Pomegranate juice also good for a healthy body.
6.Mango
Mango is called the king of fruits and contains highly rich vitamins and proteins. It is enriched with vitamin C, B, A, and Carbohydrates. The vitamins contain in mango are good for health. It helps to make the immune system better. Add up this fruit to your diet for good health. A mango after your meal is good for better results.
Read :[Benefits of Mango for Skin, Hair and Health]
7.Strawberries
Strawberries may help to gain a better immune system and improves body health. These are loaded with vitamin C, manganese, potassium, and folate. It helps to maintain blood sugar. Strawberries are highly antioxidant as compare to other berries. This fruit also helps in preventing chronic disease and is good for health.
8.Cranberries
Cranberries have a good amount of vitamin C, E, K1, and Copper. This fruit is quite helpful in decreasing blood pressure and improve the immune system. It also helps in lower urinary tract infections. Cranberries are great antioxidants. A cup of cranberries contains 25 calories. Better to add up cranberries in your daily diet for a healthy body.
9.Watermelon
Watermelon is good for maintaining the water level in the body. It provides required vitamins and minerals to the body. Being enriched with vitamin A and C, it reduces the risk of cancer of the digestive system. It has the ability to reduce cholesterol and blood pressure. It is the most hydrating food which contains 92% of water. Which makes it one of the best and healthiest fruits in summer.
10.Olives
Olives has a variety of vitamins and minerals. Like avocado, it is also a good antioxidant and contains oleic acid, which may help to prevent heart disease. Olives are highly enriched with vitamin E, Iron, and Calcium. Consumption of olives is good for body health and may prevent liver damage.
11.Blackberries
Like other Berries, Blackberries are also great antioxidants. Being a good source of vitamin C, K and manganese help to prevent chronic illness as well as heart disease. Blackberries are enriched with vitamins, minerals, and fibers that are good for body health.
12.Oranges
Oranges provide a high range of vitamins and minerals to the body. These are good sources of vitamin C that is good for blood pressure, healthy heart. Oranges help in preventing skin diseases as well. This fruit is enriched with vitamin B-6, phosphorus, and manganese that helps in boosting the immune system.
Read :[ Benefits of Oranges for Skin, Hair and Health]
13.Bananas
Banana is a potassium-rich fruit that helps to lower blood pressure. Banana contains a high level of tryptophan that is good for both physical and mental health. It contains vitamin B-6, calcium, and riboflavin that helps in the proper functioning of the body and keep you healthy.
14.Grapes
Grapes are also a healthy fruit choice. These are enriched with vitamins A, B2, C, and K. The nutrients in grapes help to protect against eye problems, cardiovascular disease. Being loaded with nutrients, grapes prevent high blood pressure, heart disease, cancer, and constipation as well. Which makes it one of the Best fruits for health.
15.Guava
Guava is also a good antioxidant. It is packed with vitamins, minerals, and fibers as well. It reduces the risk of inflammation and cancer. Being a good source of pectin, it helps in better digestion and prevents chronic disease as well. Guava contains rich fiber, potassium, and manganese which are helpful in boosting the immune system.
---
In human nutrition, fruits play an important role. They not only provide energy but also fulfill the requirements of vitamins and minerals in our body. These are the cheapest source of nutrition, but having fruits for a good healthy body is not enough. One should do proper exercise and a well sleeping habit is also important for good health.
---
More article you may love to read
---
---
Disclaimer: Please note that This article is for informational purposes only and does not constitute medical advice. The information provided above is not a substitute for any professional medical advice. We always suggest you talk to your doctor about the risks and benefits of any treatment.



Please follow and like us: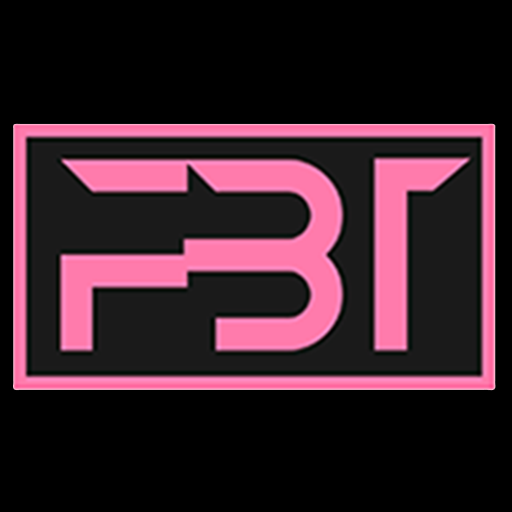 Hi, this is Team Fab Beauty Tips. We have a team of certified cosmetologist. It includes deep study about skin, hair, nails and makeup. Having a proper knowledge about these things inspired us a lot to share our knowledge with everyone. So that everyone can achieve there desired beautiful and trendy look.