It is one of the famous vegetable worldwide. Potatoes are shapeless vegetables but no one can refuse them when asked. When you think of potatoes first thing that comes to many people's minds is french fries. They can be prepared in different ways like baked, sliced or mashed, etc. Many people miss out to know that potatoes are rich in vitamin C, Potassium, vitamins b, fiber, copper, manganese, and minerals too and can also be used as a cure for skin, hair, and health.
Amazing Potato benefits for Skin, Hair and Health
Down below I mentioned 22 benefits of potatoes which everyone should know.
Potato Benefits for Skin
Potato Benefits for Hair
Health Benefits of Potatoes
Potatoes Nutrition Information
---
 Potato Benefits for Skin
---
1.Skincare
Potatoes are rich in vitamin B and vitamin C and some minerals like potassium, phosphorus, etc that are healthy for the skin. When the raw potatoes are first crushed and then mixed with honey can give a great impact on the skin.
2.Moisturizer
Potato juice acts as a great moisturizer for dry skin as it hydrates the skin and makes it soft. Applying potato juice with honey over the blemishes can help to get the change on your face.
3.Healthy skin
Due to weather changes, our skin uses to gets irritated and also causes redness due to the irritation, so drinking the raw potato juice helps remove irritation and provides healthy skin.
4.Brighten skin
Wash your face daily with potato juice as it will help in lightening up the blemishes and brightening the skin. Potato juice is good for both dry and irritated skin too. You can apply a mask of potato juice with multani mitti(fuller's earth) and rose water for 15 minutes, twice per week for better results.
5. Remove dark circles
Peel a raw potato and garnish it well and then keep the garnished potato in any cloth, Apply that under your eyes for at least 20 minutes and then wash your face with warm water, the dark circles under the eyes will start to disappear.
6. Treat wrinkles
Potato, when peeled and mashed and then applied directly on the face, helps to treats wrinkles as potato contains the vitamin C which helps to reduce the wrinkles.
7. Treat sunburns
Potatoes are also helpful in treating sunburns as you can peel off the potato and cut it into small pieces and then apply it under the burnt skin, it will help to cure the burnt skin.
8.Acts as a skin cleanser
Potatoes acts as a skin cleanser as it helps in removing dirt from our skin. Taking one cucumber and potato and then blending in the blender and then adding one teaspoon of baking soda with water and applying on the face as a face mask, helps in cleansing the skin.
---
 Potato Benefits for Hair
---
9.Helps to build up healthy hair
Potato helps in nourishing hair. You can take a few potatoes, grate them well and make a paste by mixing the grated potato with one egg and curd. Apply the paste on the scalp and leave for 15 minutes. If applied once a month your hair gets nourished and healthy.
10.Removes dandruff 
Take one or two potatoes, extract the juice and then add lemon juice and then mix it well. After preparing the mixture, apply it to your scalp and massage for 15 minutes. Wash it well with shampoo and conditioner. This will help you to get rid of dandruff.
11.Prevents hair loss
Potatoes can also help to prevent hair loss which is a very common problem nowadays. Mix potato juice with honey and aloe vera in liquid form and then rub that mixture into your hair and then leave for some time and repeat this process twice a week, for visible results.
12.Treats grey hair
Since we know that potatoes are beneficial in each and every means, also they help in treating grey hair. Boil 1 cup of potato peels with 2 cups of water for 2-3 minutes. After using a shampoo towel dry your hair. Then rinse your hair with that boiled potato peel water. Leave it for 5 minutes, then apply conditioner on hairs.
13.Protects hair from the oxidative damage
Free radicals may cause oxidative damage to our hair. In order to protect them, we can use potatoes that are rich in antioxidants such as vitamin C which helps to protect them from such oxidative damages.
---
 Health Benefits of Potatoes
---
14.Helps in proper digestion
Potatoes are greatly known for helping digestion. They are a good source of carbohydrates which provides energy to the body while fiber helps digestion and promotes bowel regularity. They may also help to recover from diarrhea.
15.Can prevent cancer
It is known as that potato that contains antioxidants that help to prevent liver cancer. Do remember that Frying potatoes may lead to the synthesis of a chemical called acrylamide, which might cause cancer
16.Improve heart health
Potatoes are beneficial for our hearts. Since they do not contain cholesterol and also contain vitamin C and B6 which are quite helpful to our heart.
17.Boosts brain
Potatoes help in boosting our brain health, they contain a well-known enzyme called alpha-lipoic acid which boosts the brain and resists memory loss.
18.Lose weight
By drinking a glass of potato juice early in the morning before breakfast and before sleep at night can help lose weight.
19.Cures kidney diseases
It aids in controlling the level of blood pressure and cures many types of kidney diseases.
20.Removes swelling
Most people have the problem of swelled up face in the morning, it can be cured by applying potato directly on the face.
21.Keeps stress away
Potatoes are enriched with vitamin B-6 which works as a stress buster and improves your mood.
22.Beneficial for eyes
Potatoes are quite advantageous for the eyes as they help to keep our eyes healthy. It also gives relief to our eyes and removes dark circles.
---
Potato Nutrition Information
---
Nutrition facts of potatoes:
Potatoes are packed with many nutrients.
Nutrition value amounts per 1 potato large (299g). (Source)
Energy: 278 calories (kcal)
Water: 224 g
Protein: 7.5 g
Carbohydrate: 3.89 g
Dietary Fiber: 6.6 g
Cholesterol: 0 mg
Vitamins and mineral content in potato, include:
Calcium : 44.8 mg
Phosphorus: 209 mg
Potassium : 1600 mg
Vitamin C: 28.7 mg
Vitamin A: 29.9 international units (IU)
Potato also contains:
Selenium
Niacin
Omega 3 fatty acids
Omega 6 fatty acids
Betaine
---
---
I hope this article has helped you and now you know all potato benefits for skin, hair, and health. If you have used a potato to take any of the above benefits do let us know in the comments below. Don't forget to share it with your friends, Thank You.
---
Disclaimer: Please note that This article is for informational purposes only and does not constitute medical advice. The information provided above is not a substitute for any professional medical advice. We always suggest you talk to your doctor about the risks and benefits of any treatment.



Please follow and like us: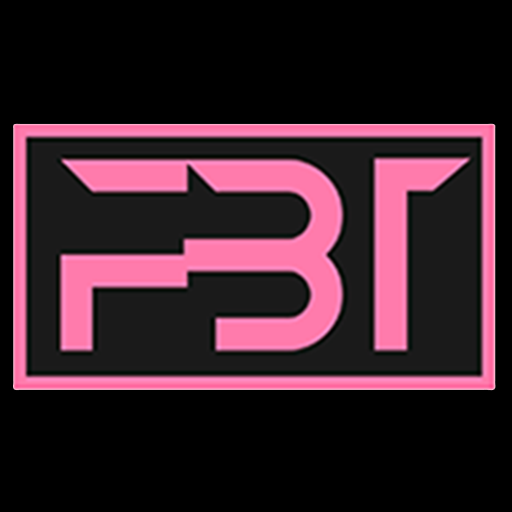 Hi, this is Team Fab Beauty Tips. We have a team of certified cosmetologist. It includes deep study about skin, hair, nails and makeup. Having a proper knowledge about these things inspired us a lot to share our knowledge with everyone. So that everyone can achieve there desired beautiful and trendy look.