Summers can be really harsh for your skin, especially when you see no beauty hack is working out and all the healthy glow melting away. But there is a weapon for you lovely ladies and that is present in your freezer. This secret ingredient is "ice cube". There are so many benefits of ice cubes on face.
Whether you are trying to fight with a pimple or want to make your makeup last longer, an ice cube is all that you need to achieve the desired look.  Down below are some benefits of ice cubes on face.
Amazing beauty benefits of ice cubes on face
1.Glowing Skin
Ever wonder how the Korean beauty stay always glowing? If yes, then the answer to this is they always apply some ice cube on the face to get that glow. Rubbing an ice cube on the face will give you the glow from within. Applying ice cube on the face will constrict blood vessels, which initially lower the blood flow to the skin. To balance that your body circulates more blood to the face and make it radiant.
2.Enhance The Product Absorption
This is an old – age trick which everyone in that time follows. If you want to get the maximum benefit from your moisturizer or serum then rub an ice cube over it. It will make sure that the products will get fully absorb into your skin and give you the fuller results.
3.Eliminates Dark Circles
Rubbing the ice cube on your face will help you with the stubborn dark circles too. You just have to do is boil some rose water and add cucumber juice in it. Freeze it for 1 day and apply this on your eyes. This remedy does not give you result in one day but regular use of it make the appearance of dark circles less.
4.Soothes The Acne
If you already get irritated and frustrated with your acne and pain of it then give a try on rubbing an ice cube on it. It will soothe the acne and make acne painless. Mix some drops of tea tree oil in water and freeze it. Take an ice cube of this and start rubbing it gently on the acne. It will also fade the marks of the acne while healing it.
5.Under Eye Bags – No More
If you ever had late night parties or extra working hours, you might be faced with this issue. In the morning when you woke up and see yourself there are eye bags, but don't worry. Take an ice cube and gently rub it in the circular motion for 2-3 minutes. Leave it for 1 minute and instantly you can see there are no bags. This totally works like magic.
6.Shrink The Pores
If you are a person who faces the problem of open pores and doesn't find a suitable thing to shrunken them, then go to your kitchen fast. Take an ice cube or two, wrap it in the cotton cloth and gently rub on to the pores. Rubbing an ice cube after washing the face will shrink pores and keeps away the dirt to enter into the pores which may cause acne and pimple.
7. Make Foundation Flawless
This is a beauty hack is used by many people. Rubbing an ice cube before applying foundation to the skin works as a primer. It will make your face skin smooth and also make the application smoother and bendable. It makes your foundation flawless and long-lasting in summers and monsoons too.
8.Reduces The Appearance Of Wrinkles
We cannot reverse our age but somehow we can control the signs of aging. Rubbing an ice cube on the face daily helps in controlling wrinkles and signs of aging. It just not control the existing ones but also slow down the formation of the future ones too.
9.Soften Lips
Have dry and chapped lips? Apply an ice cube on the lips, it will help in reducing the inflammation. Also, don't forget to drink plenty of water to stay hydrated and fit. Lack of hydration causes chapped lips in most of the cases.
10.Remedy for Heat Rashes
If you have suffered from heat rashes any of the time, then you know the pain. But ice cube is the safest and the best remedy to cure the rashes. Take an ice cube and wrap it in a cotton cloth. Gently rub this on the affected area. This relieves the inflammation and heals the heat rashes.
11.Relieves Sunburn
It is another magic cure for sunburn. If you have sunburn then you should apply the ice cube on it. You will see the reduced inflammation and redness after applying the ice cube on it. The scar of sunburn too fades away with the regular application of it.
12.Oil-Free Look
Oily skin has its own benefits and drawbacks. Oily skin often prone to breakouts. Applying ice cube on the face will reduce the excess oil production. This is because ice cube shrinks the pores which produced oil and give you an oil-free look.
13.Exfoliator for all Skin Types
When it comes to exfoliating the skin everyone has thought of doing it with a commercial one. And when it comes to sensitive skin type people they thought of skipping it. But worry not a milk ice cube is all you need to exfoliate your skin naturally. Milk has lactic acid which clears all the dead skin cells and gives you an intense glow.
14.Works like Natural Makeup
When you have some urgent work and getting late but don't want to look less than just take 2 minutes from your routine and rub an ice cube on the face. It will give you a glow and make your face look ready even when you don't wear your makeup. It acted as a natural makeup without applying any.
15.Improves Blood Circulation
Giving your skin a massage with ice therapy will improve blood circulation. It will constrict the blood vessels which will lower the blood flow and to maintain its body will circulate more blood to the face. By doing this every single day you will see a clear difference in your skin and you also get healthy skin.
16.Removes Facial Hair
Having a striking amount of facial hair is so frustrated for the women. Ice therapy may not give you an instant result but it is a cure for facial hair. Rubbing an ice cube along with face scrub can remove the facial hair by the time but slowly. It also makes the result more desirable.
17.Massage the Skin
A massage is a great way to relieve stress whether it is a face massage or body massage. Rubbing a few ice cubes on the face proves to be a great massage that rejuvenates the skin. It helps in improving the blood circulation and that will result in radiant skin.
18.Reduces the Pain
After getting thread or waxed some people feel pain. Here is a hack for you all take an ice cube and gently massage it on the area where you are feeling the pain. This will provide a cooling effect on that area and make it less painful.
19.Beautifies The Skin
While simple icing works quite well on the skin but we can also enhance the work of it by adding some rose water, cucumber or aloe to it. Mix them with simple water and freeze them. Apply this to your skin and make it more beautiful. This will also heal the skin.
20.Reduces Eye – Strain
If you spend a hectic day in the office staring at your computer screen then your eyes need a good break. Ice cubes can do the job quite well. Rub the ice cube wrap in cloth for 2-3 minutes over eyes. Ice will help in relieving the strain caused to your eyes.
---
FAQ's for using Ice on Face
---
1. Can ice cube be applied on the face directly?
Ans: No! Ice cubes, when applied directly, is not good for the skin. It can cause some irritation. Wrap the ice cube in a cotton cloth and then apply on face.
2. Can we apply ice on the body?
Ans: Yes! You can use it on your body too. It provides coolness and also shut the pores open on your body too.
3. Can we use ice for facial?
Ans: Yes! It will enhance the effect of a facial and make your skin look more radiant.
---
So, go to your kitchen and pick an ice cube. Do this with patience and see the results. Make sure you use these benefits of ice cubes on the face in right way.
---
---
Disclaimer: Please note that This article is for informational purposes only and does not constitute medical advice. The information provided above is not a substitute for any professional medical advice. We always suggest you talk to your doctor about the risks and benefits of any treatment.



Please follow and like us: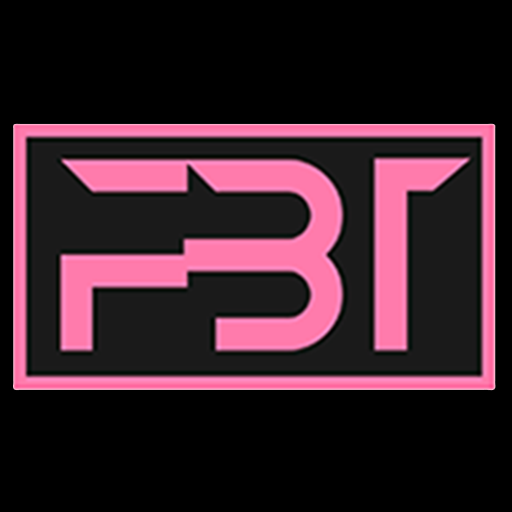 Hi, this is Team Fab Beauty Tips. We have a team of certified cosmetologist. It includes deep study about skin, hair, nails and makeup. Having a proper knowledge about these things inspired us a lot to share our knowledge with everyone. So that everyone can achieve there desired beautiful and trendy look.