After summers we all wish for the monsoon to come fast and make the weather a little cool. But as we all know every coin has two sides. Monsoon apart from the cool weather also brings so much humidity. For the makeup junkies monsoon is not so lovely weather as it drains down the makeup and brings so many other changes in the skin. So we are here to help you all makeup lovers by giving some monsoon makeup tips which will help you to achieve flawless and long-lasting makeup this monsoon.
Monsoon Makeup Tips
---
Face Makeup Tips For Monsoon
---
1.Clean Face Clearly
To get ready for the makeup the primary step is to clean your face properly with a good cleanser. A good cleanser helps to clean the skin from within and prevents any signs of humidity your face is feeling. It also removes any kind of dirt and pollution from the skin.
2. Toner is Must
Every beauty junkie should know that toner is to be added to their beauty regime. A toner will help to shrink the pores on your face. Toner will maintain the ph level of the skin and make it monsoon ready. So invest in a good toner that will suit the skin and the requirements of yours. If you don't want to invest in toner try out any homemade skin toner.
3. Moisturizing is Good for You
No matter what your skin type is and what the weather is it you should always have to apply a moisturizer before starting your makeup. In monsoon due to humidity our skin lack miniaturization, which will make it difficult to do makeup. So always apply a moisturizer that suits your skin type.
4. Ice is a Big Saviour
Before doing anything just wash your face and pat it dry. Now take an ice cube or two in a tissue or cotton cloth and gently rub it on the face and neck area. It will make the skin smooth and make the appearance of pores a little. It will help you to blend the makeup easily.
5.Invest in a good Primer
To build a smear-proof makeup always use a primer. Primer acts as a shield for all types of dirt, water, and debris. It keeps the makeup in place while day. So, invest in a good primer of your choice, and don't forget to use it every time you want to do your makeup.
6. Avoid heavy Foundation
In monsoon weather, everything turns sticky and irritating. This is also relatable with the foundation. Avoid using heavy layering of foundation on the face. Make it lighter and to be natural. The heavy layering of a foundation will make you look not so pretty but you may end up having a very cakey face.
7. BB creams are Best
Yes! It is true. In the weather of monsoon BB creams work best and are a super time saver. BB creams provide light to medium coverage on the face and blend in the skin very easily. They are light in weight so it would not look sticky on the face.
8. Cream Blush
Instead of using powder blushes use cream blush. The powder blush will drain easily instead of the cream blush. But if you want to add extra color to your cheeks then apply powder blush over the cream blush. This will stay longer on your cheeks.
9. Compact
Use a compact instead of loose powder. Set your makeup with a compact and whenever you want to do touch-up just dab it on the face. It will help you to look sweat proof and gives you and matte finish.
---
Eye Makeup Tips For Monsoon
---
10.Use Brow Pencil
If you love filling your brows then use a brow pencil instead of using a brow powder. Brow pencils are crazy in texture and thus they stick to the skin. If you sweat or get wet in the rain, it will not come down on your eyelids. You can also use brow gels. There are a variety of colors available in the market.
11.Cream Eyeshadows
As you all know any powder formula of eyeshadow will no longer is useful in the rainy season. So avoid using any type of the powder eye shadows on your eyes and instead of using them use cream eyeshadows. They will stay on the eyes longer than the powder ones.
12.Waterproof Liner
In rainy weather, it is advisable to use a waterproof liner for defining your eyes. Also, avoid using any type of liquid eyeliners in this season. Use a gel or a cream eyeliner. They will stay longer than the liquid ones and doesn't fade. If you wipe your face they will still be there.
13. Waterproof Mascara is a Must
If you are not an eyeliner person but want to define the eyes then you should use a mascara. In monsoon use a waterproof mascara for your lashes as they will never drip off. There are many budget-friendly waterproof mascaras are available in the market.
14. Use Waterproof Kohl
No one loves the raccoon or panda's eyes in the monsoon. So instead of using regular kohl or kajal use a waterproof one. The Kohl will be there even if you are dancing in the rain. It is advisable to invest in good waterproof kohl for this season.
15.Seal the Makeup
Seal your makeup look with makeup setting spray. This is nowadays become essential for every other girl to have a makeup setting spray to set the makeup. It will help you to keep the makeup in place. There are many types of setting spray that are available by many brands. So, you can get the one in your budget.
---
So, these are some monsoon makeup tips for all of you. Follow these monsoon makeup tips and enjoy this lovely season like never before. For more amazing Daily Tips Follow us on Instagram, Facebook & Twitter. And do leave your comment below and share it with your friends, Thank You.
---
---
More article you may love to read
Best Homemade Monsoon face packs and Mask
---
Disclaimer: Please note that This article is for informational purposes only and does not constitute medical advice. The information provided above is not a substitute for any professional medical advice. We always suggest you talk to your doctor about the risks and benefits of any treatment.



Please follow and like us: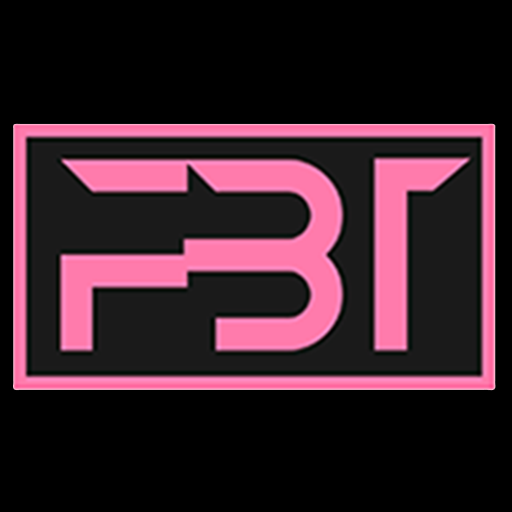 Hi, this is Team Fab Beauty Tips. We have a team of certified cosmetologist. It includes deep study about skin, hair, nails and makeup. Having a proper knowledge about these things inspired us a lot to share our knowledge with everyone. So that everyone can achieve there desired beautiful and trendy look.