Monsoon season is always loved by everyone. It brings so many new and happy things. Everything becomes enjoyable in this weather. But there is one thing that very unloved is our hair. Monsoon hair care can be a big task. As in the rainy season, our hair tends to become weaker and more damaged which increases the chance of hair fall.
But to prevent all these things, here are some monsoon hair care tips you should follow this monsoon and save your hair from more damage.
Monsoon hair care Tips
1.Braiding time
If you really want to save your hair from any kind of damaging then there is one tip that you should braid them all the time. It not only protects the hair from damage but also strengthens the hair follicles. It is the easiest monsoon hair care tip that anyone can follow.
2.Washing routine
In monsoon always wash your hair 2-3 times a week. Washing your hair will remove the dirt, oil, pollution, and make them squeaky clean. And also change the way you do shampoo to your hair as it also plays an important role in preventing hair damage.
3. Say no to heat
Using hair straighteners, curlers and any heat is not good for the hair in monsoon. As the hair tends to get weak in the rains and by using any heat we allow more breakage to them. Avoid using any type of heat in this weather for a longer life of your hair. And there is a high risk of getting water splash or water components on hair. Indirectly your hair will be back in its own texture.
4. Follow a diet
You can use as many products as you want but they will never ever show their work if your diet is not good. Always maintain your diet for healthy skin and hair. Eat fruits that are rich in vitamins and minerals. They give nutrition to hair to become strong.
5. Always condition
As it is important to wash hair 2 to 3 times a week, it is also important to condition them 2 to 3 times a week too. Conditioning helps hair to regain their lost moisture and make them manageable in this weather.
6. Use hair packs
In monsoon, our hair tends to break more and face more damage. Give them some strength by using a hair mask or pack. You can find a fair mask according to your hair type. Use hair masks once a week.
7.Spa care
Hair spa is always required by our hair once a month or you can also use it twice a month. By taking spa our hair will relax and it will also make our hair smooth shiny and strong. A hair spa is a must in monsoon hair care routine. Whenever you want to take a hair spa just skip the hair mask routine for that week.
8.Oil massage
Oiling is always necessary for the hair. A warm oil massage is all you need for this monsoon season. Take some time from your routine and massage your hair and scalp with an oil of your choice. Massage it in the circular motion with light pressure. It will strengthen the hair follicles and maintain growth.
9. Use herbal products
In rainy weather always use herbal products for your hair. Skip the products which have chemical in it. Monsoon makes our hair weak and does more damage. Using herbal shampoo and conditioner or some homemade remedies will protect your hair. So, add this to your monsoon hair care routine.
10. Don't color
If you want to color your hair then don't color them in this season. Our hair is weaker and damages in this weather, so any kind of chemical treatment will affect hair in a bad way. Skip coloring your hair for some time. If it is necessary then do color your hair otherwise skip it.
11.Beer wash
Beer acts as a really good conditioner. Initially wash your hair with beer first and then wash your hair with cold water. It will add a glow and shine in hair. This tip is really good for adding shine and smoothness in hair.
12.The right type of comb
Always use a wide-tooth comb for combing the hair. It will not only helps you to strangle the hair but also acts as the best conditioning comb. Always skip combing on the wet hair. It is also advisable to use a wooden comb.
13. Cut short
If you want to get a haircut then get it now. By cutting your hair short you are reducing the hassle of maintaining the long hair. It will also remove the split ends and rough hair. Also, don't opt for the bangs cut.
14. Find natural alternatives
By using chemical treatments or products with some kind of chemicals we harm our hair and scalp. Instead of using chemicals find some natural alternatives for your hair type. You can also use amla powder, shikakai powder, etc.
15. Less is more
Always use fewer products for your hair. Using so many products and of so many types can do more damage than repair or benefits. Keep your hair care routine as simple as possible.
---
Now, with all these tips you are ready to give your hair all the strength and shine this monsoon. Keep follow these tips and make a change for the better of the hair. For more amazing Daily Tips Follow us on Instagram, Facebook & Twitter. And do leave your comment below and share it with your friends, Thank You.
---
More article you may love to read
---
15 Best Homemade Monsoon face packs and Mask
15 Monsoon Makeup Tips- Face And Eye Makeup Tips
10 Waterproof Makeup Products you can try this Monsoon
---
Disclaimer: Please note that This article is for informational purposes only and does not constitute medical advice. The information provided above is not a substitute for any professional medical advice. We always suggest you talk to your doctor about the risks and benefits of any treatment.



Please follow and like us: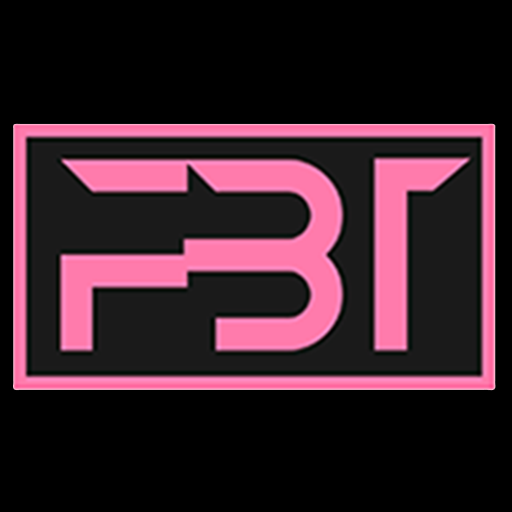 Hi, this is Team Fab Beauty Tips. We have a team of certified cosmetologist. It includes deep study about skin, hair, nails and makeup. Having a proper knowledge about these things inspired us a lot to share our knowledge with everyone. So that everyone can achieve there desired beautiful and trendy look.