Monsoon season is such amazing weather to enjoy, but for some people, things don't turn out good as in monsoon they tend to loose there natural glow of the skin. This happens because of not taking proper care of the skin in monsoon. Always remember its important to follow proper monsoon skincare tips.
The main reason for the disaster of the skin in this lovely weather is humidity. But don't worry we have some tips for you all to follow this monsoon skincare and see the change in your skin.
Monsoon skincare tips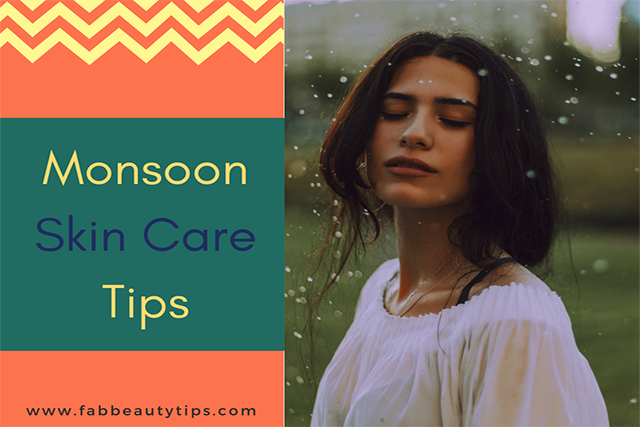 1.Clean Thrice a Day
Cleanse your face thrice a day in monsoon to reduce pores and remove excess dust and oil from the face. Also, remember not to wash face with harsh chemical-based face wash or cleanser. You can always try homemade face wash for good results.
2.Tone it Up
Tone your skin with a good variety of toner. A toner will help in maintaining the ph level of the skin and make it glow. Keep in mind that you don't use a toner that has alcohol in it. Try homemade skin toner to get better results.
3.Moisturizing 
The presence of humidity in the rains makes your skin dry and to repair the damage one should always use a moisturizer. When we moisturize our skin it will make the skin soft and smooth.
4.Sunscreen
No matter what the weather is always to wear sunscreen. Sunscreen protects your skin from the harsh UV rays of the sun which never leaves even in the clouds. Use a sunscreen with good SPF.
5.Drink More Water
Always drink more water. In monsoon, we tend to lose water due to sweating and the reason behind that is humidity. At least drink 8-10 glasses of water daily to be hydrated.
6.Wear Cotton Clothes
In this humid and rainy weather always wear cotton clothes. Any other cloth will make your skin itchy and can cause skin disorders. It can also bring back acne and any other type of infection.
7. Use Essential Oils
Add essential oils in your beauty routine for bathing and doing any other stuff. Essential oils will provide a glow to your skin and also heal any kind of harm on the skin. You can use lemon essential oil or tea tree essential oil in your beauty regime. Essential oils will make a big difference in your skin.
8.Homemade Packs
Monsoon is not a season to do experiments with your skin and hair. So avoid using any market made packs for your face and body. Instead of using market bought use homemade packs. Make any homemade face pack with 3-4 kitchen ingredients and you will notice a clear change in your skin.
9.Sweat it away with Ice
Ice is that one thing that will cost you nothing but gives you so many benefits. Rubbing ice on the skin provides a cooling sensation to the skin. It also helps in controlling the sweat and irritation on the skin. Don't use ice directly on the skin instead of wrap ice in a cloth and use it on your face.
10.Broke up With Dead Skin
In the rainy season, everything becomes sticky and irritating. It is also essential to remove the dead skin cells from the skin. To remove the dead skin you should use an exfoliator. Use a mild exfoliator and gently scrub your face for 2-3 minutes. And you can exfoliate your skin twice a week.
11.Maintain Diet
The most important thing in every type of skincare is to maintain the diet. Include all types of fruits and vegetables in your diet. Fruits and vegetables are rich in antioxidants. These antioxidants will provide you the protection from the UV rays of the sun. These also make skin glowing from within.
12. Avoid Bleaching and Facials
Avoid bleaching and facials in this season as bleach can do more harm to the skin and make it more itchy and irritating. Doing facial in this season make your skin rough and will tend to more problems.
---
Follow these monsoon skincare and protect your skin from any damage. For more amazing Daily Tips Follow us on Instagram, Facebook & Twitter. And do leave your comment below and share it with your friends, Thank You.
---
---
More article you may love to read
---
Monsoon Makeup Tips- Face And Eye Makeup Tips
Best Homemade Monsoon face packs and Mask
10 Waterproof Makeup Products you can try this Monsoon
---
Disclaimer: Please note that This article is for informational purposes only and does not constitute medical advice. The information provided above is not a substitute for any professional medical advice. We always suggest you talk to your doctor about the risks and benefits of any treatment.



Please follow and like us: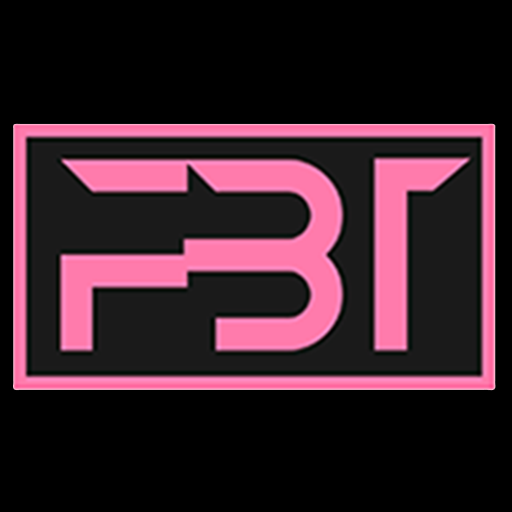 Hi, this is Team Fab Beauty Tips. We have a team of certified cosmetologist. It includes deep study about skin, hair, nails and makeup. Having a proper knowledge about these things inspired us a lot to share our knowledge with everyone. So that everyone can achieve there desired beautiful and trendy look.