Who doesn't like to get a compliment? From getting a daring new haircut to adding a dash of glamour by wearing contact lenses, the possibilities are endless.
Wearing colored contact lenses to amp up your appearance is not a new trend and it has always been in vogue. That said, contact lenses, whether they are used for medical purposes or simply used for fashion, should not be taken lightly. If they are bought online without a prescription and have an improper fitting, they can cause serious injuries to the eye.
Contact Lenses and Eye Infection
Here we take a detailed look at a few of the common eye infections that are caused by improper usage of contact lenses.
Improper Usage of Colored Contacts
As mentioned earlier on, improper usage of colored contact lenses is one of the major reasons for lens-related eye infections. These infections are generally caused by bacteria, viruses and even parasites. Although using colored lenses is fun, if you are not careful, you may end up paying a high price.
Wearing your contacts for an extended period of time that is well above the given time limit predisposes your eye to infection.
If you are not regular in keeping up with your prescription for lenses, then this can also lead to severe eye infections.
According to research, it has been shown that wearing contact lenses while sleeping overnight or even napping during the day can increase the risk of eye infections.
Improper handling of lenses and not following the guidelines is definitely risky.
Common Causes of Infections
As mentioned earlier on, bacteria, viruses, and parasites are responsible for causing most of the eye infections. However, keep in mind that in some cases, allergic reactions to the lens itself may occur and produce the same symptoms as an infection.
Bacteria
All of us have a number of commensal bacteria living on our skin and within our bodies. As long as our immunity is not affected and there isn't any break in the normal protective barriers of our body, these bacteria don't cause any harm.
That said, a combination of a large number of these commensal bacteria on your colored green contact lenses and an accidental scrape on your eye can introduce these bacteria inside the delicate and vulnerable regions of the eye and prove dangerous.
Staphylococcus aureus is a type of bacteria which is commonly found in the nasal area and can be easily spread in the eye through hands. Putting in your colored lenses without washing your hands creates an easy thorough-fare for these bacteria. Once these bacteria enter the eye, they can cause a severe eye infection which can be very hard to treat.
Pseudomonas aeruginosa is another type of bacteria which thrives in moist environments such as the eye. It can cause permanent damage to the eye and lead to loss of vision. Always make sure you keep your lens clean and discard expired lenses.
Viruses
Though bacterial infections are more common than viral infections, they should not be taken lightly. Viral eye infections can be easily spread from one individual to another if proper precautions are not taken.
As opposed to bacterial infections, viral infections don't have a specific treatment. Only symptomatic treatment is available as most of the viral infections resolve on their own.
If you use colored lenses on a regular basis, avoid using them if you have a cold as this may cause the famous 'Pink eye'.
Similarly, if you are suffering from cold sores or STD, stay away from using colored contact lenses. The virus responsible for causing both of these health issues can also cause keratitis in the eye, which is also known as inflammation of the cornea.
Keep in mind that viral infections can be easily spread from their main source to the eye if proper hygiene is not maintained, particularly when you are putting in or removing your lenses.
Parasites
If you like to keep your fashion game up a notch, then it's better that you avoid swimming, jacuzzis and hot baths. Acanthamoeba is one type of parasite abundantly found in water.  Wearing Contact lens may increase your chance of catching this parasitic infection.
Fungal eye infections are rare but if they do occur, they can be very severe and even cause blindness.
A Few Common Symptoms of Contact-Lens Related Infections
Using your contact lenses to dazzle your friends is always a good idea but there are a few red flags that you should be on the lookout for!
Redness of the eye.
Swelling in the periorbital area.
Pain in and around the eye area.
If there is a watery discharge or a sticky, gooey discharge from your eye, immediately remove your contact lenses.
Itching, burning or irritation within your eye.
Blurry vision.
As soon as you see any of these symptoms, immediately remove your contact lenses and rush to your eye doctor.
Treatment of Eye Infections
One of the foremost rules of getting treatment is the prompt diagnosis of an underlying condition. As soon as you see any of the above mentioned red flags. You should rush to your nearest eye doctor to get appropriate treatment.
Bacterial infections are easier to treat and in most of the cases, antibiotic eye drops are more than enough. Viral infections, most of the time, resolve on their own. However, a doctor may prescribe you eye drops to reduce swelling and discomfort.
Severe viral infections may require antiviral eye drops, along with steroid eye drops to reduce inflammation.
Complications of Eye Infections
Eye drops can treat Superficial eye infections. However, infections that penetrate the eye require intensive treatment as they can lead to complications that are listed below.
Stye , which is blockage of the tear ducts.
Corneal ulcers.
Orbital cellulitis.
Decreased vision and in some cases, blindness.
Retinal detachment.
---
Always use colored lenses with caution and care. A Little Carelessness on Your Behalf May Cost You Your Beautiful Eyes
Do leave your comment below and let me know how this article helped you and also share this article with your friends.
Thank You.
---
More Article you May love to read
---
15 Home Remedies to treat Dryness around the eyes
20 Eye Makeup Tips You Need to Know
---
[social_warfare]
Please follow and like us: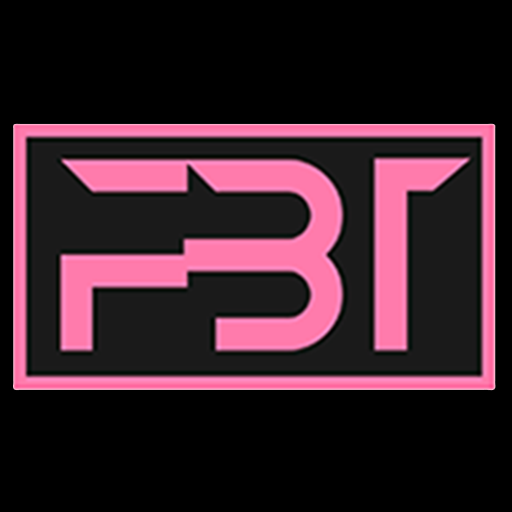 Hi, this is Team Fab Beauty Tips. We have a team of certified cosmetologist. It includes deep study about skin, hair, nails and makeup. Having a proper knowledge about these things inspired us a lot to share our knowledge with everyone. So that everyone can achieve there desired beautiful and trendy look.