Say hello to the monsoon. We said goodbye to the summer and welcomed monsoon with open arms. But we know some of you are not that happy with the coming of monsoon because it washes away your makeup with a single wash. Worry not, there are so many makeup products available for monsoon and are totally waterproof. So, here are some waterproof makeup products which you can try in this monsoon.
Waterproof Makeup Products You Can Wear this Monsoon
1.Maybelline New York Hyper Matte Liquid Liner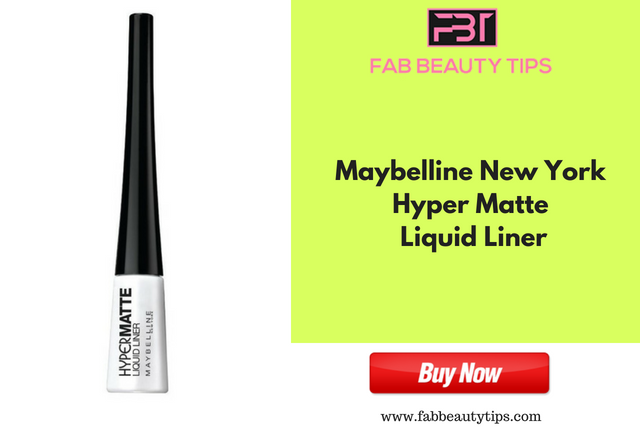 If you want a super black pigmented eyeliner for your beautiful eyes, which is waterproof, smudge proof and also heatproof then go for this one. This liner is best to use in monsoon as well as in other seasons. This will not smudge at all and be there on the eyes for a pretty long time.
Click Here to : Buy Now 
2.NYX Professional Makeup Proof It! Waterproof Eyebrow Primer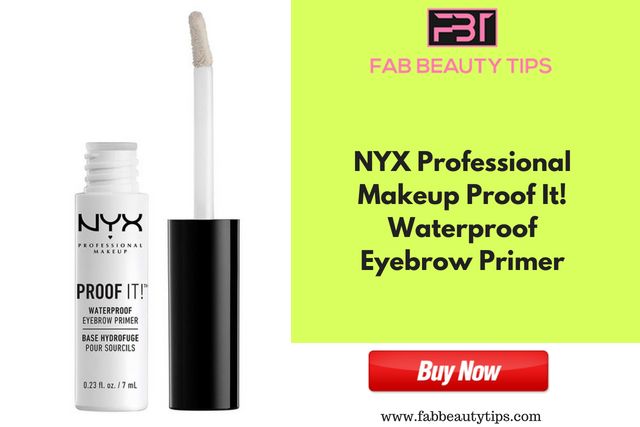 If you are a person who fixes her eyebrows every time, then this product is for you. It will smooth the brow hair and make a canvas for filling your brows. This is waterproof so it also useful in the rainy season too.
Click Here to : Buy Now 
3.Maybelline Volume Express Hyper Curl Mascara -Waterproof Very Black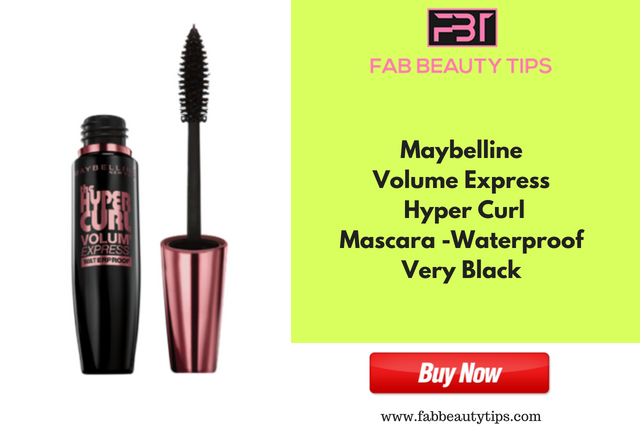 Want to give your eyes all the drama they deserve then coat your eyelashes with this mascara. It not only provide curls to lashes but also not smudge to your face. It will stay longer than any other thing in this monsoon.
Click Here to : Buy Now 
4.NYX Professional Makeup Liquid Suede Cream Lipstick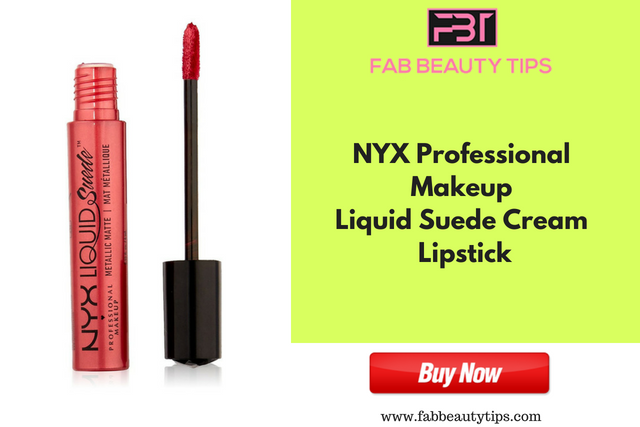 Your lips also need some attention in this rainy weather. Give them a treat with this lipstick. It will stay on your lips longer than any other lipstick and doesn't go anywhere. This lipstick is infused with avocado and vitamin E which moisturize your lips while staying on it for long.
Click Here to : Buy Now 
5.Bobbi Brown Long-Wear Gel Eyeliner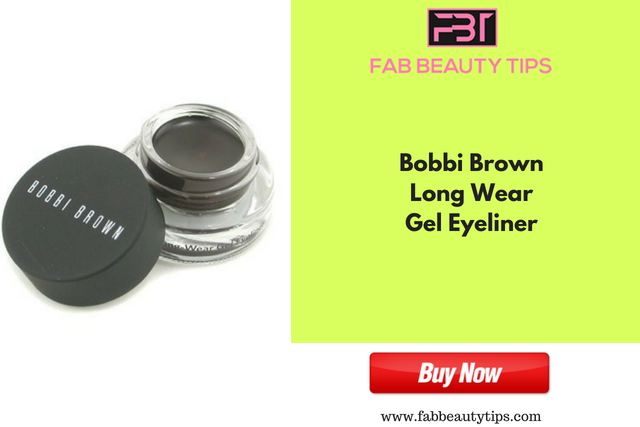 Gel eyeliner is best to use whenever you are in a doubt. This eyeliner is highly pigmented, smudge proof, waterproof and swear proof too. This stays for good 10 hours on your eyes. This gives you an intense look to eyes. This provides a liquid liner look with long-lasting effect.
Click Here to : Buy Now 
6.Rimmel Scandaleyes Shadow Stick 24H Waterproof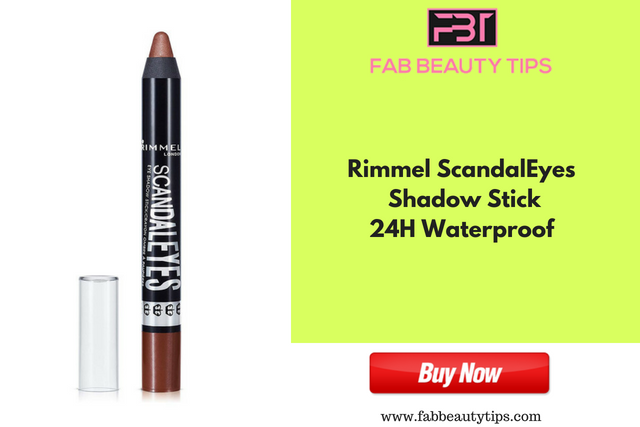 If you are a makeup junkie and loves to apply eyeshadow then this one is for you. This eyeshadow comes in a stick form and glides smoothly on the eyelids. These are very pigmented and stay for a pretty long time then the powder ones. The best part of these eyeshadows are they are waterproof so they can be used in monsoon.
Click Here to : Buy Now 
7.L'Oreal Paris Infallible Pro Matte Foundation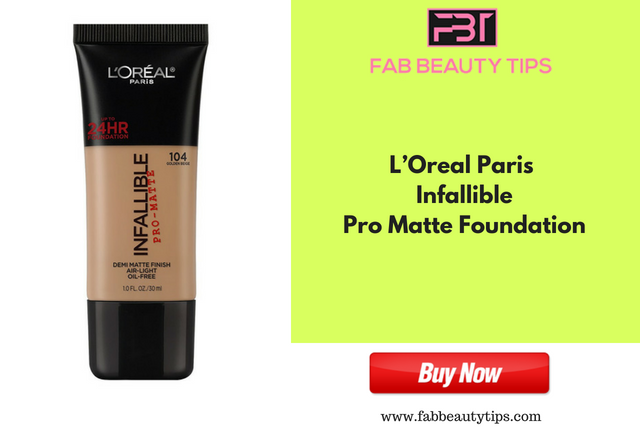 If you are looking for a foundation which gives you a matte finish with longer staying power then this is you need in your makeup bag now. This foundation gives you matte look and is waterproof. This will stay 24H and doesn't irritate the skin. If you are going out for some work or any, apply this and forget to touch up.
Click Here to : Buy Now 
8.Miss Claire Waterproof Eyebrow Pencil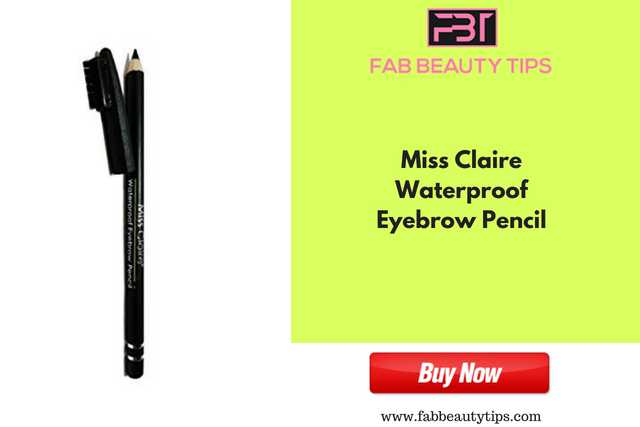 If you love filling your brows and want your brows to look sharp all day then give it a try for sure. It provides natural coverage for fuller arches. The waterproof formula ensures that your brow makeup didn't smudge or meltdown in this rain.
Click Here to : Buy Now 
9.Faces Ultimate Pro Mystic Kajal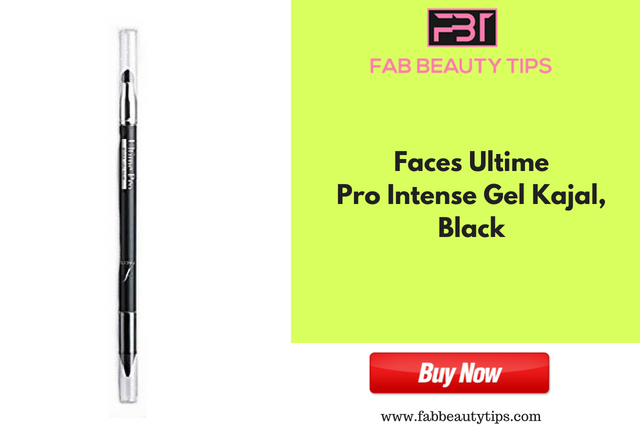 A kajal person knows how much it is important for them to wear kajal. And for the monsoon, some of the girls don't use a kajal because of the problem of smudging it. The faces ultimate pro mystic kajal is made for the monsoon. It will not smudge and is waterproof. So, wear it without any worries.
Click Here to : Buy Now 
10.NELF USA perfect Lighting Waterproof Face Primer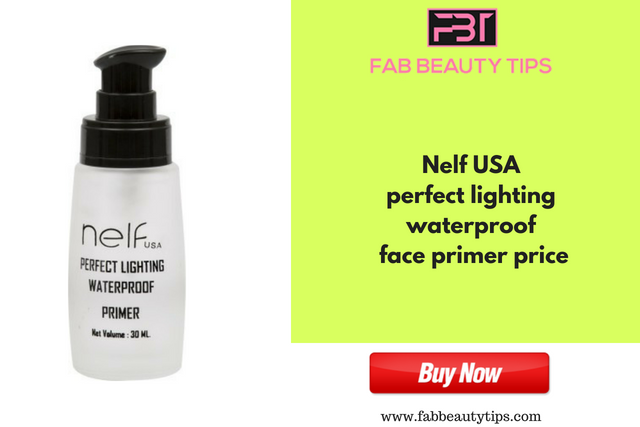 Everyone nowadays knows the importance of the primer. Primer is a must in every season and every time you apply makeup. This primer is waterproof and does not make your pores bigger. This will provide a smooth finish, provides a subtle glow, lightweight and has a bendable formula. This will ensure that the makeup stays for a long time. This is one of the most important from list of Waterproof Makeup Products
Click Here to : Buy Now 
---
So, these are some Waterproof Makeup Products to use in the rainy season and save your makeup from melting down and also from smudging. These all makeup products are easily available in India and you can buy them easily.
---
More article you may love to read
Monsoon Makeup Tips- Face And Eye Makeup Tips
15 Best Homemade Monsoon face packs and Mask
---
[social_warfare]
Please follow and like us: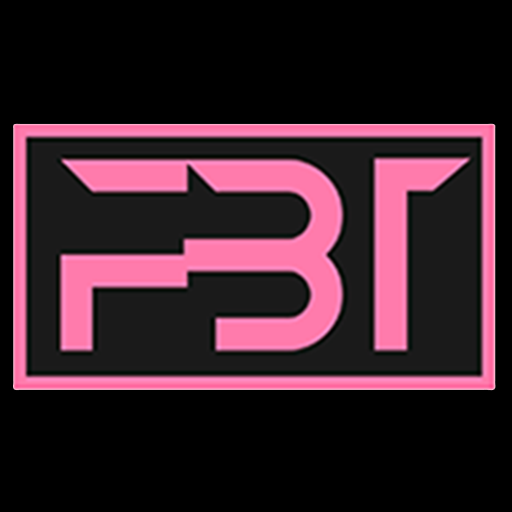 Hi, this is Team Fab Beauty Tips. We have a team of certified cosmetologist. It includes deep study about skin, hair, nails and makeup. Having a proper knowledge about these things inspired us a lot to share our knowledge with everyone. So that everyone can achieve there desired beautiful and trendy look.