We know the folds or ridges on our skin as wrinkles. Rhytides are skin wrinkles caused by a lack of moisture and elasticity. Wrinkles affect people of all ages; however, they are now affecting those of younger ages because of modern lifestyles. Sun exposure, pollution, stress, smoking, and a lack of sleep are all known to cause wrinkles in our skin. Wrinkles appear on the face, neck, and hands of everyone because of the normal ageing process. With wrinkles, heredity might be a significant role. But don't worry; you can rely on old-fashioned home remedies for wrinkles free skin.
Causes of wrinkles
1. Smoking
Smoking can speed up the ageing process of your skin, resulting in wrinkles and other facial changes. Crow's feet, prominent lines between the brows, uneven skin colour, grey tone on lighter skin, deep creases and puffiness behind the eyes, wrinkles around the mouth, and smaller lips are all examples of these changes.
2. Sun damage
The most prevalent cause of skin wrinkling and damage is exposure to the sun. The skin changes because of exposure to ultraviolet (UV) radiation in the sun. UV rays cause free radicals to develop in the skin, which damage the skin's elastin fibres and cause wrinkles and skin cancer.
3. Using soap
While washing your face with bar soap may feel good, it is harsh on the skin and can hasten the ageing process. The epidermis, or skin's outermost layer, can be damaged by using bar soap. According to Frieling, this can cause acne and irritation, as well as premature wrinkles and bigger pores.
4. High-sugar diet
A diet high in refined carbs can cause collagen degradation and added sugars, resulting in sagging and deep wrinkles. The trouble is that by the time you see sagging skin, the collagen and elastic fibres in your skin have already been severely damaged. Age and genetic factors have a role in some of this.
10 home remedies for wrinkles
Although wrinkles are unavoidable, you can keep your skin from being prone to them. Here are a few easy natural home remedies for wrinkles you should take to keep your skin looking fresh.
1. Aloe vera 
Aloe Vera offers a wide range of therapeutic qualities. Massage aloe vera gel into the wrinkles for five minutes before rinsing with cool water. According to studies, using aloe gel to your skin reduces wrinkles and increases collagen while keeping it moisturised. It is the best at-home wrinkle treatment to follow. (1)
2. Egg whites
Eggs are great for our skin, and the vitamins and proteins in them can help us avoid wrinkles. Egg whites tighten our skin while also absorbing extra sebum. After whisking, use egg white directly on the skin and wash it with clean water once it has tried.
3. Vaseline
Petroleum jelly aka vaseline can make wrinkles less apparent because it's adding moisture to the skin, which softens lines, but it can't prevent ageing, Pinski says. We should apply vaseline to the affected spot and massage it for a few minutes before leaving it overnight. This is one of the easiest home remedies for wrinkle-free skin.
4. Turmeric & Coconut Oil
Another natural way to reduce wrinkles is by using turmeric and Coconut Oil. As it helps naturally in treating skin problems. It also helps to keep the skin tight and smooth, avoiding wrinkles. Apply the coconut oil and turmeric powder on the face for 20 minutes. Leave on. Place it dry and rinse with water.
5. Yogurt 
Yoghurt, either Greek or ordinary, is also an organic component that contributes by tightening and shrinking pores to decrease the appearance of wrinkles and fine lines. It also has exfoliating qualities that make your skin drier and sweeter, lighter and softer.
For this natural remedy for wrinkle-free skin take half tbsp of yoghurt and combine with 1 tsp rose water and sweet honey. We should apply this paste to the face and around the eyes. After 15-20 minutes, wash it with lukewarm water.
6. Green Tea 
Green tea contains antioxidants such as catechins and polyphenols, which help to reduce the number of free radicals in the body. It is a natural remedy for wrinkles and sagging skin while cleansing the body.
For this, you need 1 green tea bag and a cup of hot water. Put a tea bag in hot water for a few minutes to make a cup of fresh green tea and drink it. (2)
7. Baking Soda 
Another natural approach is to tighten and lift the skin and minimise wrinkles. Mix a bit of baking soda with a little water and massage it into your skin for a minute. It will help exfoliate and tighten pores while also lifting the skin. Rinse with water afterwards. (3)
8. Apple Cider Vinegar
The alpha-hydroxy acids in apple cider vinegar assist to remove dead skin and expose bright skin. Not only that, but apple cider vinegar also reduces fine lines and wrinkles and helps to remove age spots.
Using a cotton ball, dab a little apple cider vinegar on the ageing spot and wrinkles. Allow 30 minutes for it to dry before rinsing with cold water. (4)
9. Carrots
Vitamin A, found in carrots, sweet potatoes, mangoes, and other yellow, orange, and deep-green fruits and vegetables, aids in the maintenance of healthy skin, promotes skin healing, fights acne, promotes the growth of new skin tissue, and prevents wrinkles.
Carrot juice combined with honey applied three times a week to creases and wrinkles on the face can help moisturise and smooth the skin. After 15 minutes, rinse thoroughly with cold water.
10. Papaya
Papaya contains carotenoids, which fight free radicals that break down collagen and elastin, causing loose, wrinkled skin and papain, which aids in the breakdown of inactive proteins and the destruction of dead skin cells.
Begin by mashing a papaya. Then, using your fingers, gently rub this fruit all over your face. Then, before going to bed, let this mask dry for around 15-20 minutes. Allow it to sit for at least one night. Rinse with lukewarm water in the morning.
Wrinkles are a normal part of the ageing process, but there are several things you can do to avoid them or reduce their appearance. Before going to the doctor, try these natural home remedies to reduce wrinkles.
Please follow and like us: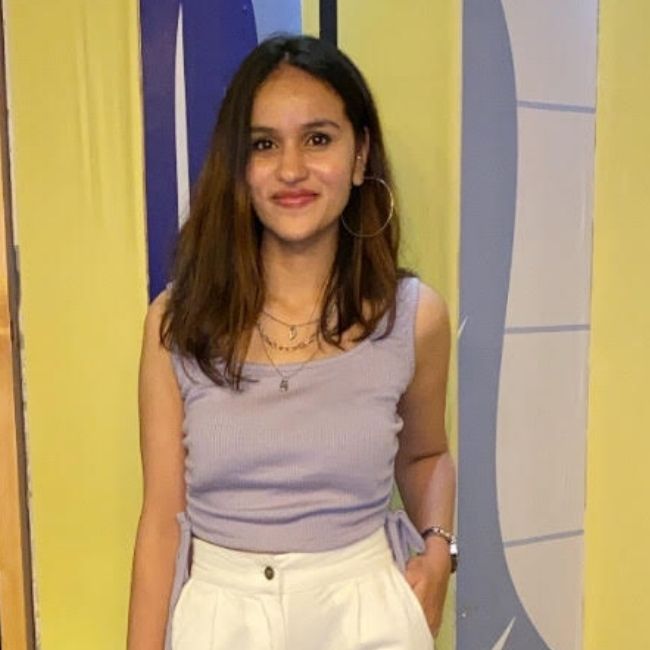 Varsha is a keen content writer with having an interest in writing content on topics like beauty, health & lifestyle. Although she's fairly new, what she likes best about content writing is that it allows her to learn and write about a variety of topics and issues.