Gorgeous in the morning, and greasy in the afternoon – sounds familiar? You're not alone! Tons of people share the oily skin type and deal with problems such as blackheads, whiteheads, clogged or enlarged pores, acne, etc. Having such skin means excessive secretion of sebum on skin. It leads to acne, infection or many other skin problems. People having oily skin will feel greasiness on the face so quickly.
Celebrities like  Miley Cyrus, Rihanna, and Deepika Padukone also have oily skin. Having good skincare is all your skin needed and then oily skin will never bother you. Do you know what benefits do oily skin have? Oily skin doesn't get aging problem easily it is less prone to aging and wrinkles. People having such skin doesn't easily suffer from skin peeling problem. Still, if you want a healthy and glowing face here are few oily skin care tips you need to follow.
Top 8 Oily Skin Care Tips
Down below there are some skincare tips that you need to follow and you can easily achieve good healthy skin.
1. Don't skip cleansing 
In oily skin, sebaceous gland is very active. Therefore the level of sebum is very high in oily skin. It is important to cleanse the skin twice or thrice a day. Be careful use particularly oil-free cleanser/ facewash. You can also use medicated soap. Cleansing is important routine of skincare regime. When sebum stays for a long time on skin it invites many bacteria to attack and hence the formation of acne starts.




2.Toner
A toner is a lotion or gel applied after a facial cleanser to remove excess dirt, oils and to close the pores. Especially this skin has enlarged pores so closing pores is important. If it doesn't happens external bacteria or dust can easily accumulate in the skin. As a result, you can end up with various skin problems therefore after using a cleanser/face wash you must use a toner every time. Use two cotton pads. Dip cotton balls in toner, use toner on your face and neck after every cleansing. You can also try any homemade toner.
3. Exfoliating is a necessity for oily skin
For this skin type exfoliation is recommended twice a week. Exfoliation/scrubbing removes dead skin cells and reduces whiteheads-blackheads as well. If you are suffering from acne issues don't use granular scrub, it can irritate your skin. Use a gel-based exfoliator.
4.Moisturizer
Moisturizing skin is always necessary. There is a big myth about oily skin and moisturizers. Usually, people think that if they have oily skin they don't need moisturizer but this is totally wrong. Moisturizer will not leave any greasy look on your skin. Generally, the work of moisturizer on the skin is to hydrate skin only. It will increase water content not oil content in the skin. If you apply moisturizer regularly at some point your skin will reduce the production of sebum in excessive amount. Hence choosing the right product is always important. Use only moisturizers which are especially for oily skin.




5.Weekly Face Mask
Applying a face mask once a week is recommended for oily skin. Most preferred mask for oily skin is clay or mud mask. This mask helps in removing excess oil from the face. In the case of a clay mask, you have to be careful about time. You cannot keep a clay mask for more than 15-20 minutes. If you did it might dry your skin too much.
To make any mask more effective you must perform proper cleansing and exfoliation process. You can perform a mini facial at home also. Just follow these steps or you can also try my recommended product
Cleansing
Exfoliation
Massage
Mask
6.Massaging face
Massage is a very relaxing process and has many benefits as well. It plays an important role in having a healthy glowing face. It helps in maintaining good blood and lymph circulation for face. That's the secret for the glow. Massage will help in lighten blemishes or any post-acne scars. You can use massage gel if you are already suffering from acne breakouts. It will really help you in soothing your skin. Be careful if you have any active acne on the face. You should avoid that area.
7. Sunscreen is very important
Most of the people having oily skin skip sunscreen just because after a few hours it feels so greasy on the skin. Usually, the reason behind this greasiness is the wrong choice of product. There are special gel-based sunscreens available. These sunscreens won't feel you greasy on the skin. Thus it gives you nice matte finish on the face and it offers you good sun protection as well.




8.Choosing Makeup Products
Makeup always makes us beautiful and happy at the same time. Therefore using one wrong product on your face can change your skin condition. As a result, you might face acne or breakouts or any other oily skin issues. So use only those makeup products which are especially for oily skin. Hence it will not only protect your skin for many skin issues but also provide hydrating good care to your skin. Almost every cosmetics brand has special range for oily skin.
---
Follow these amazing home remedy to get rid of oily skin. Hoping that this oily skin care tips article will permanently remove oily skin from the face and will help you in many other ways. For more amazing Daily Tips Follow us on Instagram, Facebook & Twitter. And do leave your comment below and share it with your friends, Thank You.
---
More article you may love to read
---
10 simple tips to get healthy skin
Top 20 Healthy and Best Foods for Healthy skin
---
Disclaimer: Please note that This article is for informational purposes only and does not constitute medical advice. The information provided above is not a substitute for any professional medical advice. We always suggest you talk to your doctor about the risks and benefits of any treatment.
Please follow and like us: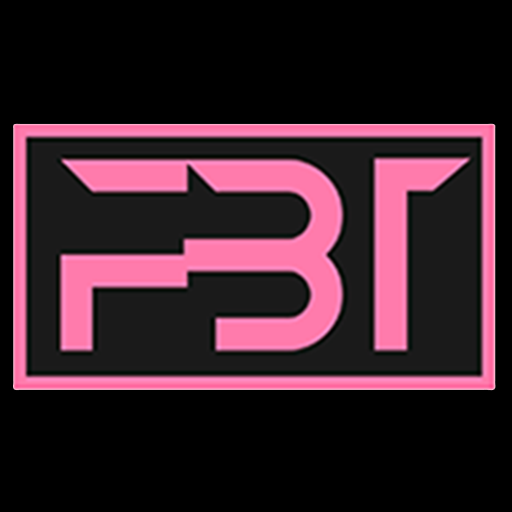 Hi, this is Team Fab Beauty Tips. We have a team of certified cosmetologist. It includes deep study about skin, hair, nails and makeup. Having a proper knowledge about these things inspired us a lot to share our knowledge with everyone. So that everyone can achieve there desired beautiful and trendy look.