Everyone loves challenges but women with oily skin don't think the same when it comes to taking the challenge of makeup on oily skin. Our skin is oily due to do many factors like hormones, climate, environment, etc. We can't stop the production of sebum or oil but somehow we can control it or hide them using makeup in a proper way. Down below I mentioned few makeup tips for oily skin.
Basic Makeup Tips for Oily Skin
So there are 10 tips for you to help doing your makeup on oily skin and make you look so classy.
1.Ice cubes before makeup
Always use an ice cube before doing your makeup. As ice cubes will shrink the pores and make makeup smudge-proof and also it makes the application easy.
2.Cleanser 
Always use a mild and gel-based cleanser for your skin. You can also use gram flour for washing your face. Harsh cleanser or cream-based cleanser will increase the sebum and do harm to your skin. There should be no residue left on your face but you have to be gentle also. Cleansing is the first and important step before starting makeup.
3.Toner
Toner is a must if you want less oil on your face. Always search for a toner which has tea tree or green tea as an active ingredient as these two are good for the skin. Always use a toner after cleansing your face then apply a good moisturizer.
4.Moisturizer
As a cleanser, a mild and gel-based moisturizer is a must-have. Don't trust the myth that if you have oily skin you don't need a moisturizer. Moisturizer makes a layer on your skin and helps in dealing with large open pores. For this, you can opt for aloe vera gel or cucumber gel. Always apply moisturizer after toner than go for a primer.
5. Less is more
Always do less makeup as it will look good on oily skin. Lesser the amount, prettier you will look. Use less foundation on face and just smudge it like a pro. So this will create a natural no makeup, makeup look.
6.Primer
Always use a primer first before applying the foundation as it will act as a shield between pores and foundation. If you don't use a primer then the foundation will set in the pores and create more problems.
7.Concealer
Don't use too much concealer especially the liquid one as it may smudge after some time and make you look ugly. Always use a stick concealer and wait for it to settle down in your skin.
8.Tissues
Always carry some tissues with you as they are great helpers for oily skin people. They absorb extra oil from your face and don't ruin your makeup. Just dab tissue paper on your face but don't rub it otherwise you will see some rashes.
9.Face powder
Always apply face powder after applying foundation and concealer as it will create a matte look and also it vanish the oil from your face for some time. Also, carry a face compact or powder with you whenever you go out.
10.Everything Matte
If you are concerned with your makeup and look then buy matte makeup for your face. As this will suit the oily skin and make your appearance good.
---
After a few makeup tips for oily skin. Down below I mentioned few oily skin care tips which will help you to reduce oiliness on your skin. As a good and healthy skin will always help you in getting flawless and long-lasting makeup.
---
1.Drink more water
To control the production of sebum on your skin there is a very simple thing to do and that is to drink more and more water. Drink at least 8-10 glasses of water per day. Drinking water will slow down the procedure of producing sebum. You can also include detox water in your daily routine.
2.Exfoliation
Exfoliation for the oily skin people is a must but over-exfoliation is a sin. Do gently exfoliate your face with a mild scrub and do this only twice a week not more than that. Always remember don't exfoliate or extract your blackheads/whiteheads just before applying makeup on your face. If you want to exfoliate or extract than it should be performed at least 6-7 hours before applying makeup on your face. Better if you exfoliate after removing your makeup, before going to bed.
3.Serum 
If you are a fan of serums but have oily skin then don't worry there are a number of serums are available in the market for oily skin people. Using a serum will improve the glow on your face. But one thing you have to keep in mind that do use serums only at night.
4.Mud pack at Rescue
From our grandparents to us we always see people using mudpacks to control oil. This is the natural way to control oil and make skin clear. Just take 2 tbsp of fuller earth's powder and add water or rose water. Apply on the skin and keep it until it gets dry. Wash and pat dry your face.
So, when you know these makeup tips for oily skin then do try these and make a difference in your next party or function and amaze everyone with your oil-free look.
If you liked the article and felt it helpful do leave your comment below and share it with your friends, And do follow us on Facebook, Instagram, and Twitter.
---
---
More Article you May love to read
---
20 Makeup Mistakes You Are Probably Making
The 8 Eye Makeup Hacks to try for Instant Glam
---
Disclaimer: Please note that This article is for informational purposes only and does not constitute medical advice. The information provided above is not a substitute for any professional medical advice. We always suggest you talk to your doctor about the risks and benefits of any treatment.
Please follow and like us: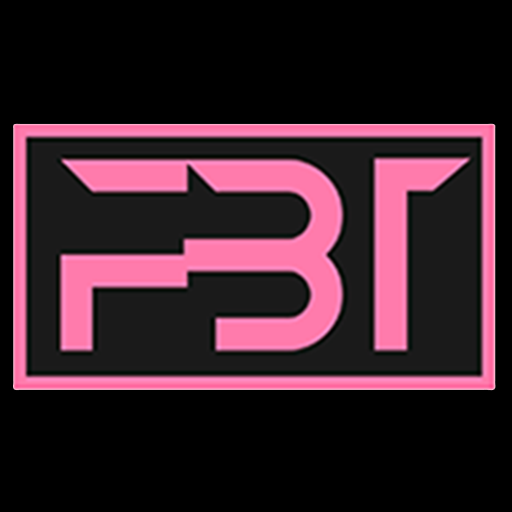 Hi, this is Team Fab Beauty Tips. We have a team of certified cosmetologist. It includes deep study about skin, hair, nails and makeup. Having a proper knowledge about these things inspired us a lot to share our knowledge with everyone. So that everyone can achieve there desired beautiful and trendy look.