Internet is full of inspiration about makeup for all the women in the world. Every woman tries or wants to try all the trends on her and it's like a little fun experiment. But there is one thing to remember that not all makeup trends or products are meant for all. We always forget this and get engaged in our experiment. And the end result of this we make some mistakes.
To overcome these mistakes we are here to help you with some super helpful tips and also we are telling you which type of mistakes you are making.
Makeup Mistakes You Are Probably Making
1.Over-washing your face
Washing our face is the first and most important step in makeup. After washing your face when you apply foundation n see the dry and flaky skin then it's a sign that you are washing your face more than it needed. Wash your face only 2 times 1 in the morning and second time in the night.
2.Skipping the moisturizer
Applying makeup on dry skin is a big sin. It makes your face look dull and boring. To remove this problem you just need to apply a good moisturizer which suits your skin type. Also never forget or skip your moisturizer as it is essential for the skin.
3.Forgot the basic – Primer
When you start applying makeup don't forget the primer part. It makes a shield on your face and provide a better application and waste less product.
4. Doing makeup in the wrong Lighting
When you want to know which style or trend suits you then always keep in mind that check it or do that makeup in right lights. The lights should be not too dull nor too bright.
5.Wrong Blending Technique
If you want to look perfect with makeup then pay attention to your blending technique as they play a major role. If your makeup is not blended properly then it will look like a disaster on the face.
6.To Much Product
The first rule of makeup is – Don't make it excess on the face. Too much product is a big no. Applying foundation in excess quantity will make it look cakey. Which is not good. So try to use as less makeup as possible.
7.Wrong shape of Eyebrow
You can deal with the makeup blunders but didn't deal with the eyebrow blunder. Neatly shaped eyebrows can highlight the eyes without any makeup. But the bushy eyebrows look so bad that it can make your eye makeup a sin. So always give attention to the shape of the eyebrow and see the shape which suits you the best.
8.Too much Shimmer and Glitter
Shimmery eyeshadows look heaven when applied in a perfect manner. But if you apply it on all over the lid then it is not good. Just apply some of it in the inner corner of the eyes and you are good to go.
9.Over Lining Eyes
Eyeliner is mainly used to define the eyes and to give a fuller look to the lashes. Applying eyeliner on both the lids up and down gives a look of bigger eyes. But over lining can create the mess too. It's not always looking good to apply a thick liner.
10.Mascara Mistakes
If you are a beginner in makeup then you have to apply mascara whenever you do your makeup. Keep in mind that the mascara is good and not too old to use. Otherwise, it makes your lashes look bushy and spoils your makeup.
11.Matching foundation on the back of Hand
Getting a perfect match of foundation with your skin colour is the hardest thing ever face by a makeup beginner. But matching foundation on the back of the hand is not a good technique. You always have to check the colour of the foundation on your jawline as it gives the accurate result.
12.Lip liner Mistakes
Always draw a thick line on the lips with a lip liner. One thing you have to keep in mind always is that the colour of lip liner should match with the colour of the lipstick. If you use a different lip liner and lipstick then it will make you look weird.
13.Wrong colour of lipstick
Every woman loves wearing lipstick but if you choose the wrong shade then it can spoil your entire look. A lipstick can make or break your look. If you want to apply a dark shade then make sure your makeup is light and if you want to do bold makeup then apply a light shade on lips. This will make you look beautiful.
14.Overuse of Powder
We all know that after doing all the steps in makeup the last one is to apply face powder to lock everything in place. But do you know that it will make you look older? Yes, it will make you look older as it emphasizes the fine lines and wrinkles. To avoid this mistake just apply the face powder on the T-zone.
15.Clown Cheeks
Without the proper application, a blusher can make you look like a clown. Always dust off the excess product from the brush and apply it on swirl motion. Blend it nicely. Choose the colour of the blush which suits your skin tone.
16.Incorrect Application of Concealer 
Always remember that you don't use too much concealer as it will make you look older than usual. Also, don't use the same concealer for everything. There are so many types of concealers are available for so many corrections, so use that.
17.Highlighting on wrong Place
Single eyeshadow all over the lid is a no. Use a highlighter to enhance the beauty of brows. You can opt for a silver or golden highlighter as they both work great in the sunlight. It also enhances your eye makeup.
18.Keeping makeup products for too Long
Every makeup product has an expiry date. It's just that every product is different and has a different period of time to keep it. So always check the expiry of the products before applying it on the face.
19. Playing with both Eyes and Lips
You can only play with either eyes or lips but not with both. Doing full makeup with both will make you look unsightly. So, if you want to create drama then go for the eyes but if you want to make bold look then go for the lips only.
20.Sleeping with your Makeup On
This is the bug time mistake a woman can make. Sleeping with your makeup can cause fine lines, wrinkles, pimples and much more. It will harm your skin. Just take a few minutes to remove makeup and then go to sleep. So, your skin doesn't get harmed by any makeup product.
---
So these are some mistakes we did with our makeup and skin. Avoid these mistakes and make your skin and makeup perfect.
---
I hope this article Makeup Mistakes You Are Probably Making has helped you in a way if you want regular short tips on beauty and health and facts related to both don't forget to follow us on Instagram, Facebook & Twitter. And do leave your comment below and share it with your friends, Thank You.
---
---
Disclaimer: Please note that This article is for informational purposes only and does not constitute medical advice. The information provided above is not a substitute for any professional medical advice. We always suggest you talk to your doctor about the risks and benefits of any treatment.



Please follow and like us: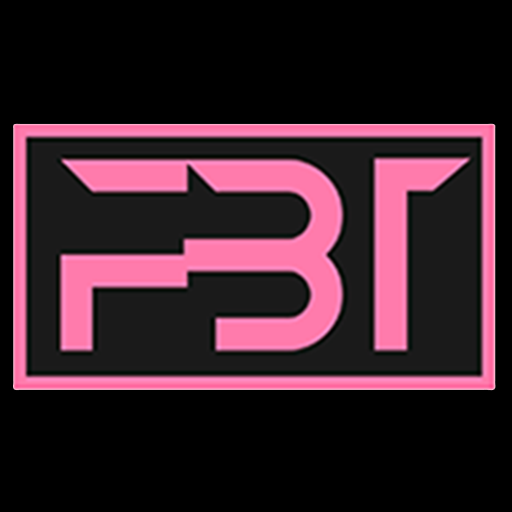 Hi, this is Team Fab Beauty Tips. We have a team of certified cosmetologist. It includes deep study about skin, hair, nails and makeup. Having a proper knowledge about these things inspired us a lot to share our knowledge with everyone. So that everyone can achieve there desired beautiful and trendy look.