When it comes to glamorous makeup looks, there's no denying that the eye makeup plays a central role. If you think about it, there are not too many ways to blush to pop. Even if you go heavy on the contour and highlight, they're still not what draws attention. Ditto with lips – how creative can you really get with your lips?
With the eyes, though, the color selection is endless. Plus, you can always count on any color to work for the eyes – after all, there's no wrong or right when it comes to eyeshadow hues. Also, you can play around with the shape of your peepers. You can't do that with the rest of your face unless you're getting ready for a Halloween party and you need to create a mask for your face.
Indeed, there's no limit to the eye looks that you can create, especially if you are highly skilled with makeup. And speaking of creative makeup skills, you can take a professional makeup artist course to cultivate them. You will learn all the tricks behind flawless makeup for every occasion.
Or, you can learn a few nifty hacks that even absolute makeup newbies can pull off. Here eight eye makeup hacks that will make it seem like you're a true blue makeup pro at creating glam looks.
Eye Makeup Hacks to try for Instant Glam
 1. Use Neon Eyeliner
There's nothing like unexpected colors such as dayglo orange or radioactive yellow or neon pink to make basic eye makeup look editorial and futuristic.  
Replace your trusty black or deep brown eyeliner with these colored ones for a cat-eye or simply to line the lower inner rim of your eyes. If you are pale and you find that these neon hues disappear into your light skin, you can make them pop by using your favorite deep-colored eyeliner to line straight above or under them.
 2. Try minimal "gyaru" eye makeup.
Conventional "gyaru" makeup is heavy with shimmery powder under the eyes and uses thick fake lashes. But, for a cooler and subtler version, use this professional Japanese makeup artists' tip: Apply a shimmery but dark eyeshadow (such as royal blue, coral, brown gold, emerald) right beneath the pupils and then diffuse the color with a much lighter shimmery powder. 
Also, only use mascara to darken and separate the lashes slightly. This minimal "gyaru" eye makeup just provides the right amount of drama to transform a rather simple look into a more unique one.
3. Enlarge your eyelids using tape.
This is a popular trick for people with monolids, but you can do the same if you want to jazz up your eye makeup a bit more. Enlarging your lids with tape will allow more eyeshadow color to peep through for that '70s mod look.
Crease tape can be purchased online and popular beauty counters that sell makeup from different parts of the globe.
4. Use jewel-toned eyeshadow powder for the inner corner of the eyes
Instead of going for champagne, pearl, light yellow, silver, and gold eyeshadow powder to brighten up in the inner corners of the eyes, opt for bright jewel tones: periwinkle, yellow topaz, aquamarine, light amethyst, and shimmery coral.
This is perhaps the simplest way to make your eyeshadow look instantly avant-garde. Apply the jewel-toned colors with a small flat brush right in the hollow between your eye and nose bridge. Make sure to diffuse the powder around the edges with a small fluffy brush or blend the edges using jewel-toned pigment in a complimenting colour.
5.Use dots instead of a line to enhance the shape of your eyes
With the comeback of '90s style, editorial makeup artists are using dots instead of a line to enhance the shape of the eyes. This late '90s makeup trick that Gwen Stefani often played with when she was still the lead singer of No Doubt is fun. And, when done right, it can create a sultry eye look too. 
The key to getting this makeup hack right is to use a dotting tool and bright colored, shimmery, or glittery liquid liner. If you have a steady hand, you can use the felt tip or brush tip applicator that goes with the liquid liner. There's nothing much to this eye makeup hack, but it creates a rather interesting result.
6.Apply blush powder under the eyes
 This hack creates a doll-like look, which resembles the makeup of Chinese opera actors and Lolita dolls. With a fluffy brush apply blush powder under the eyes, forming a subtle triangular shape. 
In Japan, this is called the "igari" makeup, which literally translates to hangover makeup. Many like it because it can make anyone look like a cartoon character with a burning fever, which is supposed to be cute.
7. Connect your crease line and tight line.
If you have seen models from the '70s, this was the eye look that dominated the era. Basically, with your pencil liner, you tight line your lash line, extend it toward your temples to create an obvious wing, and then, draw an outer crease line. You connect these two lines and fill in the space between them with a frosted eyeshadow.
It makes for a retro eye look that you can sport for dance parties, or when you feel like channeling your inner Cher or disco diva.
8. Use colored mascara.
Colour pop and Yves Saint Laurent Cosmetics have a line of colored mascaras that is a blast to work with. Many find that although boldly hued mascaras seem intimidating to use, they offer a simple way to jazz up an eye look. You just brush and go for that pop of color on your eyes.
But, for a polished application, make sure to curl your lashes first. Then, apply a few coats of colored mascara to thicken your lashes and also make it look like you have bright eyeliner on.
See, all these hacks are perfect for makeup newbies. Everything is so easy, yet produces professional-looking results. Master these hacks and eventually, you could develop the confidence to experiment with more advanced techniques and tools.
---
Author Bio
---
Toni Malt is the Middle East's leading international editorial makeup artist and the woman behind the highly anticipated Toni Malt Makeup Academy in the heart of Dubai, now training the next generation of key makeup artists. From minimalistic looks to freestyle artistic creations, Toni's creative work has been published in top international fashion magazines around the world including VOGUE, ELLE, L'Officiel, Marie Claire, Harper's BAZAAR, Grazia and Cosmopolitan.
---
I hope this article has helped you in a way if you want regular short tips on beauty and health and facts related to both don't forget to follow us on Instagram, Facebook & Twitter. And do leave your comment below and share it with your friends, Thank You.



Please follow and like us: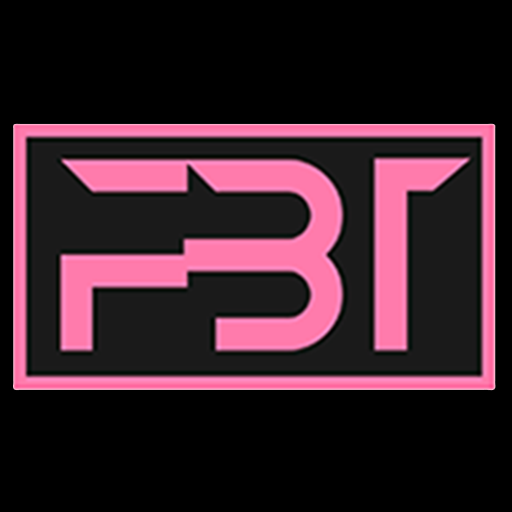 Hi, this is Team Fab Beauty Tips. We have a team of certified cosmetologist. It includes deep study about skin, hair, nails and makeup. Having a proper knowledge about these things inspired us a lot to share our knowledge with everyone. So that everyone can achieve there desired beautiful and trendy look.