Winter season is a very tricky season of all the time. We became too lazy to follow a proper beauty routine, which will result in dull, lifeless and flaky skin and also to a dark complexion. However, there is some winter beauty mistake that we all do in some ways or other. But don't get worried, here are some main winter beauty mistakes that you should avoid.
Winter Beauty Mistakes
Down below there are some common winter beauty mistake that we all made.
1.Taking long hot showers
Taking hot showers in the winter season is the most relaxing feeling in the world. But one thing you should know that exceeding 15 minutes of a hot shower can harm your skin twice the time. Exceeding the time of hot shower can damage the skin layer which protects the internal layers of the skin.




2. Forget to apply sunscreen
People do follow summer skincare routine and it's very strange that they don't use sunscreen in winter which can harm the skin same as in summers. Sunscreen protects the skin from harmful rays of the sun which can damage the skin. The rays are still in our surrounding area, it doesn't matter whether it is winter or any other season. Forgetting sunscreen is general winter beauty mistake.
3. Forget to apply the lip balm
Do you know our lips are 2 times thinner than our skin? Lips are very delicate, we have to care for it more. In winters our lips get dry and more chapped too. To take care of your lips do exfoliate the lips with a good lip scrub and apply lip balm on the lips to protect them.




4. Don't give attention to the foot
In winters our foot gets cracked, rough, wrinkles and some more problems occur because we don't give the attention that our foot wants. To avoid cracked heels problems make them nice-looking dip your feet in warm and soapy water for 15 minutes and clean them with a pumice stone or scrub and apply moisturizer or foot cream and cover them with soaks.
5.Sleeping without washing your face
In winter it's a bit difficult for us to wash our face at night. But if you don't do wash your face before going to bed, you will see your skin is not like what you want and there is dullness in your face's complexion. It doesn't matter whether you are inside the house or not but your skin getting dust and dirt. In winter we get so lazy and we didn't take enough care of our face. This winter beauty mistake cannot be ignored. So wash your face at night and apply a good moisturizer.
6. You don't drink enough water
In the winter season we don't get thirsty very often but don't drink enough water can harm the skin more than any other thing. It is not only a winter beauty mistake but it will also affect your health. So do drink minimum of 8 glasses of water daily in winter for glowing skin.




7.Ignoring the oily skin
It's a myth that if you have oily skin so you don't need to moisturize. Oily skin type of people fewer problems in winter but there are times they to suffer from dryness and dull skin. Not applying moisturizer on oily skin is definitely a big winter beauty mistake. Even different skin type of people have to moisturize the skin.
8.Skipping the exfoliation
In winter the skin gets dry and flaky from which it makes a hard layer on the surface of the skin which tends to a dull and lifeless view of your skin. To look gorgeous you have to do the exfoliation with a mild scrub and moisturize after that.
9. You may not moisturize at night
People often think that what's the need to apply moisturizer at night, we just have to sleep now. But do you know that our skin repairs itself at night while we are asleep? By applying the moisturizer at night it helps our skin to work properly and make it soft and beautiful. So do apply moisturizer at night before going to bed.
10. Eating heavy and fried food
In winter everybody loves to eat heavy, spicy and fried food. But by eating this type of food more often tends to damage our skin from inside. We definitely cannot avoid this winter beauty mistake. Research says that if our stomach is not clean and healthy it shows on your skin. So eat the best food for healthy skin and minimize the intake of spicy and fried food.
---
So these are some winter beauty mistakes which you should avoid to get healthy and flawless skin. Always remember never ignore any of the 10 points I have told above.
Do leave your comment below and let me know how this article helped you and also share this article with your friends.
Thank You.
---
More Article you May love to read
---
12 Essential Winter Skin Care Tips
Top 10 Essential Winter Hair Care Tips
---
Disclaimer: Please note that This article is for informational purposes only and does not constitute medical advice. The information provided above is not a substitute for any professional medical advice. We always suggest you talk to your doctor about the risks and benefits of any treatment.
Please follow and like us: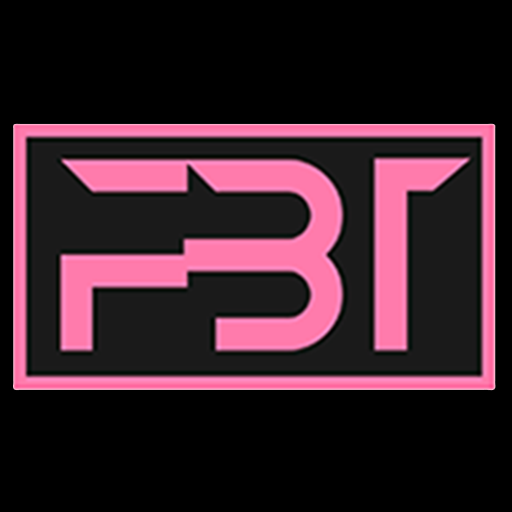 Hi, this is Team Fab Beauty Tips. We have a team of certified cosmetologist. It includes deep study about skin, hair, nails and makeup. Having a proper knowledge about these things inspired us a lot to share our knowledge with everyone. So that everyone can achieve there desired beautiful and trendy look.