For better hair care for different hair types, you must follow a healthy hair care routine. Whichever may be the hair type hair growth is the top priority. Then followed by maintaining the hair shafts problems from dryness, oiliness, and Styling issues.
Generally, hair loss occurs due to hormonal imbalance, lack of proper diet, certain medications, and excessive shampooing, or using improper shampoo.
When environmental conditions affect the hair they tend to lose its style due to humidity.
Performing hair coloring, perming, straightening can also damage hairs.
Haircare for different hair types.
The following are the hair care for different hair types:
1. Dry hairs:
Dry hairs result due to inadequate supply of scalp oil to the shafts completely till the end. When your hair is curly the natural oils from hairs will be obstructed due to its waves and oil just reaches till a certain point from the scalp.

Dry hairs are also known to be frizzy hairs. It can also result in any wavy or slightly curly hairs as well.
Routine for dry hairs is as follows
 1. Hair masks
Hair masks designed for dry, brittle hair with nourishing oils should be used. Due to dry hair, you may have dandruff use anti-dandruff masks for it. A keratin-rich mask with protein supplement for hairs is also a good choice.
Hair masks are like the nourishing treatments for your scalp and hair.
If you have dandruff, lavender or tea tree oil, neem oil, peppermint oil is preferred.
For Hair nourishment nuts and flower oils or amla, shikakai, reetha, and other herbal powders could be the part of these masks.
Use the masks as per the direction given by the company.

Apply it twice a week.
2.
Hot oil treatment
Oils will help to restore the dry scalp. Hot oil treatment will help to trigger blood circulation in the scalp, leads to hair growth, and keeps the hair healthy.
Use nourishing oils like macadamia nut oil, jojoba oil, olive oil, and coconut oil.
Heat the oil into a double boiler.

Once it's warm take the oil and massage into the scalp.

Apply on hair shafts as well.

Wrap your hair in a towel for 20 minutes

Wash it off with mild shampoo.

Apply it once in a week.
3.
Hair rinses/hair sprays
These are infusions of hair botanicals that will help to strengthen the hairs.
Use it after you wash your hair.

You make a green tea hair spray by simply making green tea, cool and pour all over the hair, then wash it off.

You can also make a spray with lavender, rosemary, peppermint oil mixed in purified water. Fill it in the spray bottle and spray it after you wash your hair.

Use it whenever you simply wash your hairs that will give moisture and strength to your scalp.
4.
Cleansing
Since your hair is dry, they are weak and can get damaged easily with harsh cleansers.
Sulfate-free shampoos are a must.

Apply the shampoo by partitioning in your hair.

Do not scratch your scalp too much gently for the dirt removal.

Rub little shampoo on shafts.

Now cleanse with warm water and it should not be too hot water.

Shampoo only one time when you do, do not keep on applying twice the shampoo while cleansing it may lead to too much drying of hairs.

Shampoo your hairs only twice in a week and after applying your masks or oil treatment. 
 5.
Conditioning
You must condition your hairs compulsorily as they are dry. They will seal the moisture into your hair.
Apply it on hair shafts and leave for 2 minutes.

Wash it off with water.

When you select conditioners go for natural oils infused conditioners and heavy conditioners.

Condition once you shampoo your hair once in a week.
 6.
Drying
For the dry hairs, it is strictly advised never to go for hair dryers.
Once you have cleansed your hairs, take a soft towel and absorb all the excess water and tie it up for some time.

Once you feel water is absorbed.

Keep the hairs open and let it air dry.

If you want to use a dryer, Don't use a dryer hot air, use a cool setting of the dryer and keep it little away from hairs.
Useful tips for dry hairs
Your hairs may be also dry due to a lot of hair treatments so choose keratin-rich products for your hairs to restore the damage and also should have oils in it to soften them from being rough as well.

Cut your split ends regularly.

Combining gently from scalp to ends will ensure the oil to get into shafts.

Oils best suited for dry hairs are

Macadamia nut

oil, argan oil, almond oil, coconut oil.

Best herbs: Licorice root, parsley, comfrey, elderflower, sage.

Drink plenty of water and fresh fruits and vegetables.
2. Oily hairs
Oily hair is a condition resulting in straight hairs, fine hairs, due to the overproduction of oils by sebaceous glands. This kind of hair looks very dull and has dandruff as well. 
 1.
Oil absorption
Excessive sebum secretion can be balanced by absorbing oils in the scalp by some natural ingredients.
Neem powder,cocoa powder,multani mitti,arrowroot powder.
Apply any one of these to your scalp and massage for a minute.

Leave it for 15 minutes.

Do not rinse it, just brush it off.

They will absorb all the excessive oils.

You will get an oil-free scalp.

Applying licorice root powder on the scalp and massage it for some time. Then wash it off with water.

Licorice reduces excessive oil secretion from the scalp.
 2.
Hair packs
Hair packs would also perform oil absorption. They are made up of natural clays and natural powders.
Apply it as per the instructions written on the product.

Use it once a week.
3.
Cleansing
When you shampoo greasy hairs, use shampoos specifically for greasy hairs.

Do not use conditioners.

Use sulfate-free shampoos.
 4.
Drying
Dry your hairs on to a cool setting or simply let them air dry.
 5.
Hair rinses
Prepare water infused with apple cider vinegar and rinse your scalp with it. It has natural sebum controlling property.

You can also rinse hairs with lemon juice water.

Massaging the scalp with Aloe vera gel could also help in oil control.
Useful tips for greasy hairs
Since your scalp is very oily, limit styling products. They may cause a build-up of more oil on hairs.

Avoid full-fat dairy products.

Do not wash them again and again.

Do not too comb them; they will build up more oil on shafts.

Eat fresh fruits and vegetables.

Eat vitamin-rich spinach, almonds, oatmeal, and sunflower seeds. These ingredients have sebum regulating activity.

Perform meditation and exercises. Stress produces androgen hormone that causes sebum production.

Drink plenty of water.
3. Thick hairs
If you have thick hair they are the most difficult to style. The reason is they absorb a lot of moisture from the environment. They can also be frizzy sometimes.
1.
Cleansing
Washing with a sulfate-free mild shampoo is essential.
2.
Conditioning
Use deep conditioners so that you don't need to apply at any section again and again. In one wash it would be in half.
3.
Styling
Braiding and twisting your hairs could be better styled for thick hairs.
4.
Moisturise
Apply oil on shafts to keep the frizz away.
Take a few drops of oil and rub it into your hands.

Apply through the shafts. This will lock the moisture within the hairs.

Use oils like olive oil, coconut oil, avocado oil, and almond oil.
5.
Drying
Always air dry. Avoid hot drying of hairs. Use a cool setting to dry.
6.
Heavy creams
Some products can moisturize your hair heavily. Use it once in a week to restore moisture in the hair. Thick hairs become very coarse at times.
7.
Hair masks
You can also use hydrating masks for hairs instead of creams. These should also be used once a week.
Useful tips for thick hairs
Do not comb wet hairs.

Use a wide-toothed comb to detangle the hairs.

Comb from scalp to the tips.

Maintain a healthy diet.
4. Fine hairs
Fine hairs tend to get break easily, have split ends, flyaways, dryness, frizz, and get dirty very easily.
1.Hot oil treatment
These hairs require a lot of moisture and nourishment.
Heat some oil in a bowl.

Once it's warm, apply it on the scalp and massage it very well

Apply it over the shafts also.

Wrap your hair with a towel 

Leave for 20 minutes.

Wash it off with mild shampoo.

You can use any hair oil for this.
2.Cleansing
A hydrating sulfate-free shampoo is recommended.
3.Keratin treatment
Since hair gets weak and breaks off easily. Keratin protein is extremely essential.
Use Keratin treatments on hair or hair masks for strengthening the hair.
4.
Conditioning
Condition your hair ends not the roots. This may prevent the hairs from being weighed down.
Useful tips for fine hairs
Drink plenty of water.

Eat fresh fruits, whole grains, and vegetables. Have a protein-rich diet.

Get your haircut to prevent split ends.

Don't brush the wet hair.

Do not brush your hair aggressively it may lead to breakage of hairs.

A common tip for all the hairs is to protect your hair from harsh weathering conditions and sunlight.

Have a protein-rich diet.
So here we have all about hair care for different hair types and solutions for every type of hair.
---
More article you may love to read
---
4 Weeks Healthy Hair Challenge
15 Ayurvedic Remedies for Hair Fall and Hair Regrowth
7 Simple Ways To Improve Hair Texture
---
Do leave your comment below and let me know if you have followed the above hair Care routine also share it with your friends
Thank You.
---
---
Disclaimer: Please note that This article is for informational purposes only and does not constitute medical advice. The information provided above is not a substitute for any professional medical advice. We always suggest you talk to your doctor about the risks and benefits of any treatment.



Please follow and like us: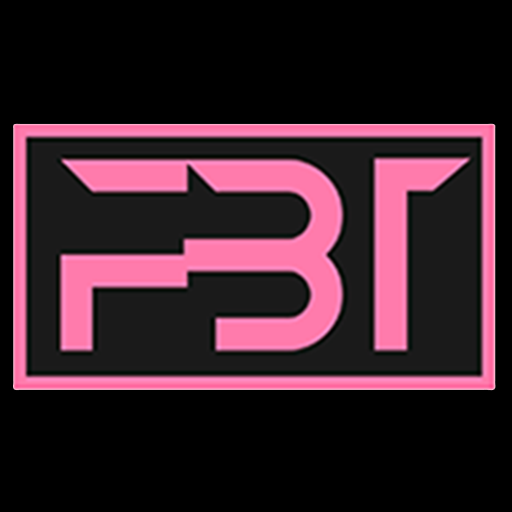 Hi, this is Team Fab Beauty Tips. We have a team of certified cosmetologist. It includes deep study about skin, hair, nails and makeup. Having a proper knowledge about these things inspired us a lot to share our knowledge with everyone. So that everyone can achieve there desired beautiful and trendy look.