Aging occurs naturally as we get older. Photodamage is also caused by aging which is called photo-aging. So this is about the Anti Aging Skin Care Routine. Females tend to get signs of aging faster than that of the male, it is because men have higher collagen density than that of the women.
Even sebum level changes in the women and never remains the same, it decreases with age.
For men's sebum level remains constant throughout the age.
When the skin is intrinsically aged it is smooth, pale, thin, and finely wrinkled. This aging results due to loss of hydration, effects on dermal collagen, and elastin fibers.
In the case of women, as the sebum level decreases with the age it leads to the loss of skin hydration.
Since the skin is completely dry it is impaired. As we age the collagen decreases. The collagen is responsible for the strength of the skin and wound healing due to this dermis starts thinning.
Along with collagen elastic fibers also decreases which leads to loss of skin elasticity and gives wrinkles.
Extrinsic aging is caused by factors like sun, smoking, air pollutants, and wind. The most prominent reasons are smoking and UV exposure. It leads to wrinkles, hyperpigmented skin, rough in texture, hypopigmented areas, fine lines.
These are the factors that determine how aging occurs and so here are 6 steps of the Anti-Aging Skin Care Routine.
Anti-aging skincare routine
Day Time Anti Aging Skin Care Routine
Step 1 – Cleansing
The cleansing aims for clearing makeup or grime and clean skin so that the products can work better and get into the skin.

An uncleansed or improper cleansed skin won't give the desired results for the routine.

When choosing a cleanser to choose products that are "mild" and "gentle" cleansers.

The best cleansers are foaming cleansers that don't require rubbing and are light on the skin.

Use a sulphate-free, mild, and soap-free cleanser.

You can also use a foaming cleanser.

You are having signs of aging and the skin is extremely dry with no moisture.

A harsh cleanser could make your skin rougher and remove away the moisture required for the skin.

In case while using a non-foaming cleanser,

Make the foam first on your hands and then cleanse your face with the foam by using your fingers.

Rubbing with hands damages the skin while cleansing.
Step 2 – Toning
Toners help to remove any residue that your skin has left after cleansing and close the pores.

It prepares your skin for serum application.

Use anti-aging, hydrating, and antioxidants rich toners.

Use alcohol-free toners.

Take a few drops on your cotton pad and gently pat over the face to remove any residues.
Step 3 – Serum
Serums are concentrated solutions of an active ingredient that penetrates deeper layers of your skin.

Do not get confused with essences, ampoules, elixirs. They all have active ingredients designed for different skincare needs and are applied before the moisturizer.

You need to select a serum that contains collagen-boosting properties and claims anti-aging effect.

Take a few drops of serum in clean hands and apply on your face where you have signs of aging.

Gently massage it in the skin with a finger.

Make sure all the serum is well absorbed into the skin.

If you have signs of aging near the eyes, there are serums specially labeled as eye serums, or else a single serum sometimes works for both for eye area and face as well.

Dab a few drops of serum gently below the eyes and on the eyelids with the ring finger, it is an extremely sensitive area so do not rub it.

Let it get absorbed completely.

Apply your eye serum first and then apply the facial serum.

Serums should get easily absorbed into your skin without tingling sensation.
Step 4 – Moisturisation
Supplying moisture for skin suffering from aging is extremely essential.

Use a moisturizer with collagen restoring, anti-aging, skin hydration, and antioxidant botanicals ingredients. 

A light, non-tacky, non-greasy is best to use.

Rub the cream on both the hands and apply over the face in upward strokes dabbing the cream inside.

Apply it before using sunscreen and doing the makeup.
Step 5 – Sunscreen
Sunscreens are a must for aged skin.

Use an SPF 30+ sunscreen lotion which is light and non -tacky.

Remember, do not rub over the lotion your focus is to dab the product in.

Just take the required amount into your hands and dab into your skin.

Apply it evenly all over your face, neck, hands, and legs.
Step 6 – Makeup
If you like to do makeup, apply it after applying sunscreen.

Sun protecting lip balm is just before getting out at day time.
So, these are the 6 simple steps of an anti-aging skincare routine for the day.
Night Time Anti Aging Skin Care Routine
Step 1 – Cleansing
Cleansing at night time must ensure to remove the makeup and dirt on the face.

Use makeup removing oils or lotions especially for dry skin.

Avoid using alcohol and fragrant facial wipes.

First, remove the makeup with the makeup remover.

Second, Use a gentle cleanser and cleanse your face gently with foam.
Step 2 – Toning
An alcohol-free and hydrating toner is preferred.

Take a few drops on a cotton pad and remove off any residues on the face.

Again, take 2-3 drops more in your palms and dab on to the face gently.

This prepares your skin for the serums.
Step 3 – Serums
Take a few drops of your anti-aging serum.

Using your fingers gently dab it into the skin.

Then it is absorbed completely into the skin.
Step 4 – Night cream/nourishing cream
These are enriched with a lot of oils, butter, and waxes which is great to restore the moisture for skin.

Use a light-textured Night cream.

Take some cream and massage over the face in upward strokes gently.

Use night creams with antioxidants and rich in anti-aging botanicals.
So, these are the 4 simple steps of an anti-aging skincare routine for the night.
Once in a Week Anti Aging Skin Care Routine
Mask application:
Apply mask just once a week.

Use it after the toner and before the serum.

Face packs or masks ensure deep cleansing of the skin.

Since it's not exfoliated due to its dry texture.

Once in a week, deep cleansing ensures for removal of dead cells and dirt.

Use face masks with anti-aging benefits.

Apply the pack with a brush and leave it for 15 minutes.

Then gently wash it off with water.
Anti-aging skincare product guide
Some anti-aging ingredients are vitamin C, vitamin E, Berries, Frankincense oil, Rosehip oil, avocado oil, green tea.

You can select these ingredients along with hyaluronic acid for hydration.

Perform a patch test on your wrist before using the product.

If you are suffering from photo-aged skin you may go for serums that give anti-aging and dark spots correction effects both.

Do not use anti-aging products that have skin peels as a label.

Do not  ever scrub your face

For that mask, the application you should use is in the above skincare routine.
Useful tips to prevent anti-aging skincare
Drink plenty of water to nourish skin from inside.

Eat antioxidants rich fruits and vegetables.

Add up omega -3 fatty acids rich foods and nuts in the diet for healthy skin.

Avoid drinking too much alcohol and smoking.

Protect yourself from the sun, use hats and sun coats.

Cover the neck, hands, and legs. 

Do a facial only from a beauty therapist, specifying to use Anti-ageing facial kits only.

Massaging will help to give structure to your face.

Perform compulsorily facial once in a month.
---
More article you may love to read
---
23 Best Natural Anti Aging Home Remedies
15 Herbal Beauty Tips For Glowing Skin
---
Do leave your comment below and let me know if you have followed the above Anti Aging Skin Care Routine also share it with your friends
Thank You.
---
---
Disclaimer: Please note that This article is for informational purposes only and does not constitute medical advice. The information provided above is not a substitute for any professional medical advice. We always suggest you talk to your doctor about the risks and benefits of any treatment.



Please follow and like us: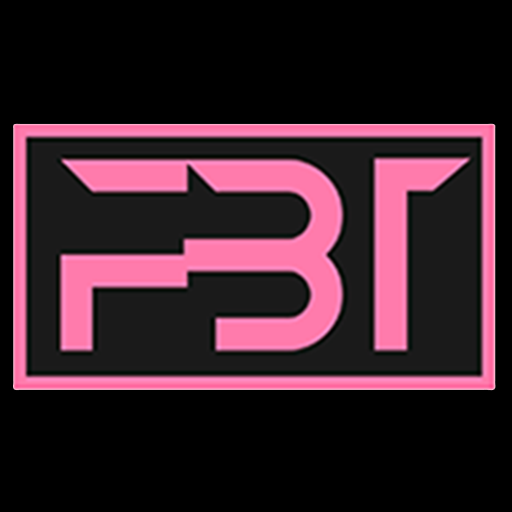 Hi, this is Team Fab Beauty Tips. We have a team of certified cosmetologist. It includes deep study about skin, hair, nails and makeup. Having a proper knowledge about these things inspired us a lot to share our knowledge with everyone. So that everyone can achieve there desired beautiful and trendy look.