.Every year, more individuals around the world are opting to wear contact lenses. For many people, contact lenses are a welcome addition to their vision care as they provide a wider field of view and are less obtrusive than glasses.
However, whether you are new to contact lenses or are a life-long wearer, there are some essential things to think about before you order the next box.
From ensuring your prescription is up-to-date to the ease in which you can buy contact lenses online in the UAE, read on for four things to consider before buying your next pack of contact lenses.
4 Things you Must Know Before Buying Contact Lenses
1. Your Last Eye Exam
Before you order your next pack of contact lenses, you first want to make sure that you recently had an eye exam. Generally, it is recommended that you have a comprehensive eye exam at least once every one to two years. However, this frequency may change depending on your age, medical history, and other risk factors.
For example, as a contact lens wearer, you may want to have your eyes checked more often. This is also true if you are taking medications known to cause vision loss or related side effects, have diabetes or high blood pressure, have a family history of eye disease, or have experienced previous eye surgery or injury.
Keep in mind that a "comprehensive eye exam" is more detailed than a cursory vision test. During this longer eye exam, your optician will review your results and medical history in order to provide you with personalized advice. Additionally, they will conduct a vision test, a refraction test, eye-focusing, and teaming tests. They will also utilize other tools (such as pupil dilation and tonometry) to ascertain your eye health.
Having regular eye exams is key to maintaining your eye health, as opticians are able to notice any problematic signs before it is too late. For this reason, you must listen to your optician's advice and schedule exams as they see fit. The last thing you want to do is postpone this important health check.
2. The Type of Lenses
When it comes to the type of contact lenses you wear, you have a variety of options. After your eye exam is complete, your optician will recommend to you which ones are suitable for your eyes. For example, if your eyes require extra moisture, they may suggest that you buy Bausch and Lomb Ultra contacts.
The most common type of contact lens prescribed are the "soft contact lenses," as they can be used to correct prevalent vision problems such as nearsightedness, farsightedness, blurred vision,. Known for being comfortable, soft contact lenses come in two forms: daily wear lenses (made for one-day wear) and monthly wear lenses (Each pair is valid for one month and not 30 times)
If you have previously tried soft contact lenses and were unsatisfied with the results, or you experienced "dry eyes," it may be better to visit us for more recommendations. there are various specialized contact lenses available such as hard lenses, RGP lenses, and even hybrid contact lenses, and scleral contact lenses. If you have particular vision needs, your optician may prescribe you one of these options.
3. Your Prescription
Having your prescription is essential if you are going to purchase new contact lenses. You want to make sure that it is up-to-date and that you are keeping it in a safe place. As soon as you receive your prescription, take a photograph of it with your phone so that you can always access it. Additionally, send the photo to your email and make a paper photocopy so that you never lose access to this important information.
When your optician writes you a prescription, it will include a specific brand and type of contact lens. This is because different brands utilize different materials, which in turn affects the fit and comfort. It is crucial that you follow what is written on your prescription, as this will help prevent any allergic reactions or vision-related issues.
Your prescription will also include the base curve/diameter of the lenses, the power/sphere for your right and left eye, and the expiration date. In many cases, prescriptions are valid for one year, but in some circumstances, your optician may write a two-year prescription if they don't foresee your vision changing at that time.
4. Online Purchasing
Just as with most other items, there is nothing more convenient than opting to purchase your contact lenses online. In many cases, you will even be able to have same-day delivery. Not only is it the most convenient option, but often, it is also the most economical as you can find fantastic deals.
You should compare the price of contacts often varies from retailer to retailer. For greater savings, consider opting for a subscription service that regularly delivers your supply of contacts. With an automatic subscription, you will never again have to worry about running out of contact lenses.
Before you can purchase contacts online, you will need to know your contact lens prescription. To get the appropriate strength. You should stay with the brand prescribed to you by your optician. There are often differences in the water content and shape between various brands.
Before deciding on an online contact lens retailer, make sure you read a variety of reviews.  Ensure that previous customers are satisfied with the service and product that they received. Your eye health is essential, so it is crucial that you only purchase contact lenses from reputable brands and sellers.
Have you ever ordered your contact lenses online? Why or why not? Is it something you are considering doing this year? Let us know your thoughts and any additional questions you may have in the comments below.
---
---
More Article you May love to read
---
15 Home Remedies to treat Dryness around the eyes
Contact Lenses and Eye Infection
---
Author Bio
---
Firas Saab is the Training Manager at Al Jaber Optical in Dubai. It is the leading optical and eyewear company in the UAE. It offers a comprehensive range of eyewear and optical services across the board. Through a wide range of modern optical products and facilities. Firas is an enthusiastic trainer with more than a decade in the retail and optical industry. He has recently acquired HND in Business and Management in addition to his Optical qualifications.
Please follow and like us: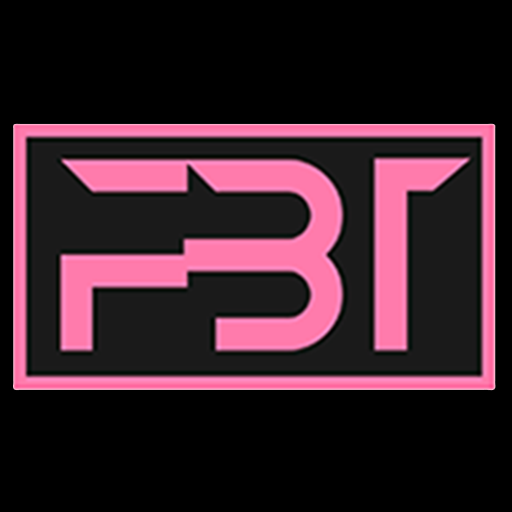 Hi, this is Team Fab Beauty Tips. We have a team of certified cosmetologist. It includes deep study about skin, hair, nails and makeup. Having a proper knowledge about these things inspired us a lot to share our knowledge with everyone. So that everyone can achieve there desired beautiful and trendy look.