Do you know that in the present world most of the beauty, makeup, and fitness tips that are followed are given by the Egyptians? If your answer is No then you will find it in this article. Queen Cleopatra was known worldwide for her beauty and mystifying appeal. She was the first who takes beauty to the next level and now it's followed by the whole world. Here are some Egyptian beauty, makeup, and fitness secrets.
Egyptian makeup, beauty and fitness secrets revealed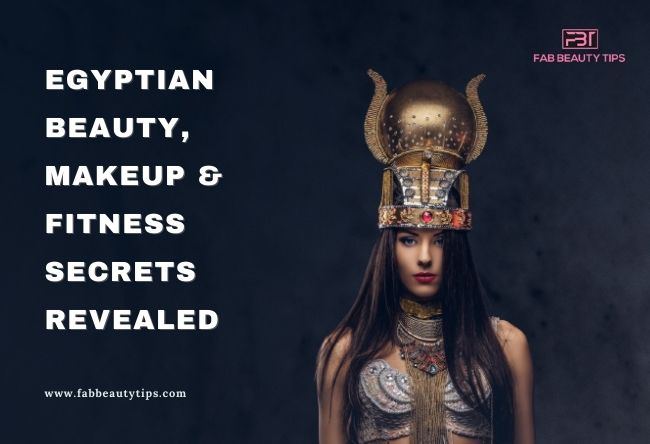 Egyptian beauty, makeup and fitness secrets revealed
Egyptian Beauty Secrets
1.    Sea Salt
Sea salt was considered the most popular beauty ingredient in Egypt. The Egyptian women get this salt from the famous dead sea and use it for making skin revitalizers to get light and bright skin naturally. This tip or trick is actually followed in this era of time in many nations.
2.    Aloe Vera
Aloe vera is another popular ingredient to use in their beauty regime for Egyptian beauty. This herb is admired by the women there. From using it for skincare to making use of it in the hair care aloe vera make its ways to get into the beauty regime of these people. (1)
3.    Milk And Honey
Both milk and honey were used in the Egyptian routine. They mix both the things and apply it on their face as a mask and also on their body as a body wash. It helps in cleaning, softening, and making skin bright from within. Our mother and grandmother also use this to make their skin glow. These two are many favorites of Egyptian beauty.
4.    Baking Soda
Baking soda was the very first important ingredient for making the scrub. Egyptian women love to apply this to their faces by mixing it with honey. This will give the best exfoliating results.
5.    Avocado For Eyes
The Egyptian beauty was always concerned about their under-eye puffiness. They use avocado slices for their eyes to treat the puffiness. The avocados also nourish the eyes and treat the dryness and wrinkles. It makes the eyes more beautiful.
6.    Mixing Oils For Hair
Every girl wants to look her best and when it comes to making their hair best they will do anything and it also applied to the Egyptians. They take care of their hair as much as their face and body. The beauties of Egyptians love to use almond oil, castor oil, and even rosemary oil for making hair grow long. They also mix these oils and apply them to the hair.
7.    Hair Masks
Hair masks are as important as face masks. They add shine and make the hair strong and long. Hair masks are very popular in Egypt and women use them to condition their hair. They love to apply the mixture of extra–virgin olive oil and coconut milk as a hair mask on their hair. This also gives strength to the hair. (2)
8.    Soap Paste
Cleanliness and hygiene were the most important for the Egyptians. They love to use soap paste by making it with clay and olive oil. This soap would cleanse and heal the skin very effectively. This soap also helps with acne and any kind of rashes on the body. Many countries use clay to treat these problems.
9.    Body Sugaring
Hair removal is important since ancient times and everyone wants to get rid of it. Egyptians too attempted to get rid of it. Body sugaring is the simplest method of removing hair from the body and it is also natural so there is no harm in doing this. This method is less painful than waxing. This also adds the benefits of exfoliation and does not cause any skin irritation.
10.  Coffee Is Equal To Exfoliator
For the purpose of exfoliation, coffee is being used in Egypt for a long time. The women of Egypt use coffee mixed with 1 teaspoon of honey and 1 tablespoon of coconut oil. The aroma of coffee makes this scrub feel luxurious and also helps with the tightening of the skin. This also has a slight glow to the face. (3)
11. Anti–Aging
The one crucial beauty secret of the Egyptian women for dealing with the signs of aging is to use almond oil. Being rich in antioxidants, it fights aging and slows down the process. This oil is mostly available in all the anti-aging creams and serums. Apply this daily on your face and look years younger.
Makeup Secrets of Egyptians
1.    Saffron As Pigment
The expensive spice – saffron is obtained from a flower is used in ancient times in Egypt to use as a makeup ingredient. Egyptian women use saffron as an eye shadow to make their eyes more intense and pretty.
2.    Burnt Almonds
Egyptians discovered an amazing way to make brows darker naturally. They burnt some almonds and apply them to their brows for this purpose. It will prove as a hack for the makeup junkies when they ran out of their eyebrows pencils or powder.
3.    Red Ochre
Red ochre is basically a reddish earth pigment. Egyptian women often use this as a lipstick and cheek stain. It is finely grounded and by mixing it with water it is ready to use as lipstick on lips and cheeks. This is natural and rich in iron.
4.    Henna For Nails 
Henna is used and preferred from the times for our hair but you know that it is also good for our nails? Yes! Researchers found that henna conditions the nails and helps them to be strong and long. Egyptian women use it to color their nails yellow and orange. It also provides a cooling effect to the nails.
5.    Hair Gel
For keeping the hairdos intact and flyways at the side Egyptian women use hair gel made with shea butter and coconut oil was well-liked in the country. This will also be good for people who have frizzy and dry hair. It will nourish and also give you some kind of satisfaction from your hair.
6.    Kohl
Ever seen an Egyptian woman without kohl? No. It is one of the most used makeup products that came out of Egyptian Culture. It was made from heavy metals with much concentration of lead. Though the higher amount of lead is dangerous for the eyes and even for the human body the Egyptians processed and filtered the metals for 30 days before making the kohl. The low level of lead protects their eyes from the harsh sun and gives strength to the body to fight any sort of infection.(4)
Fitness Secrets Of Egyptians
1.    Regular Swimming
Regular practice of swimming in the river was the biggest fitness secret of the ancient Egyptians. To keep themselves fit and strong Egyptians practice more and more swimming as this is the best way to maintain the health of a human. It strengthens the muscles of the body and helps in digestion also.
2.    Gymnastics  
Gymnastics was invented by the people of Egypt. These floor exercises were meant for encouraging fitness, and health, boosting flexibility and improving strength. It also helps in staying them in the shape.
So, now you know that the beauty secrets, makeup routines, and fitness tips come from Egypt. Now you also want to follow these secrets and make your skin flawless. If you love this article don't forget to comment below and let us know which one will you try. Do share this article with your friends too.
Thank You.
15 Natural Hair Growth Tricks How To Make Your Hair Grow Faster
12 DIY Onion Juice For Hair growth
15 Ayurvedic Remedies for Hair Fall and Hair Regrowth
Please follow and like us: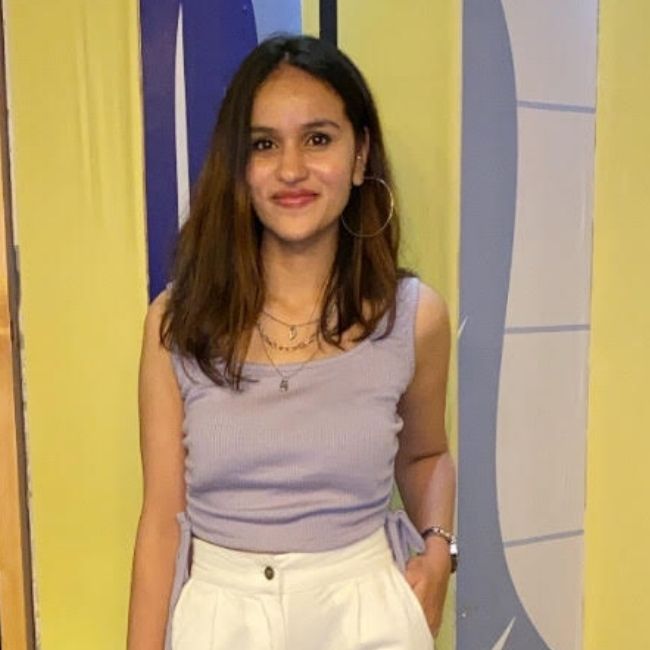 Varsha is a keen content writer with having an interest in writing content on topics like beauty, health & lifestyle. Although she's fairly new, what she likes best about content writing is that it allows her to learn and write about a variety of topics and issues.