This root vegetable is high in important vitamins and minerals and provides a wide range of skin and health advantages. Beetroot not only provides a lovely colour to salads, but it also helps to prevent certain health and skin problems. The benefits of beetroot juice are it is high in vitamin C, manganese, potassium, and iron, all of which are essential for skin health.
Even if you don't like the flavour of this vegetable, include it in your diet because of the many skin and health advantages it provides. We can make salads with them, or we can simply juice them. A glass of beet juice provides you with all the vitamins and minerals you need in a concentrated form. If the consistency of the mixture is too thick, add more water to thin it down. Also, keep in mind that pure beet juice may contain oxalic acid, therefore it's best to mix it with other fruits or vegetables.
10 Benefits of Beetroot Juice for Skin and Health
Benefits of Beetroot Juice for Skin
Benefits of Beetroot Juice for Health
Let us now understand the benefits of beetroot juice for skin and health-
10 Benefits of Beetroot Juice for Skin and Health
Benefits of Beetroot Juice for Skin
1. Fights Acne
Acne, pimples, and oily skin may all be treated with beetroot juice. It's an all-natural, safe, and mild method of treating acne that doesn't leave any scars. Beetroots, which are high in antioxidants, help the body cleanse. It aids in the removal of all toxins from the liver, resulting in better skin health.
Prepare a skin-healthy elixir by mixing beetroot juice with carrots or cucumber, or make an at-home mask by blending it with plain curd. Apply it to your skin and leave it on for 15 minutes before washing it off.
2. Brightens Your Skin
If you desire lighter skin but don't want to use cosmetics because of the chemicals, try beetroot for skin fairness instead. It also removes toxins from the body and cleanses the blood, resulting in glowing, soft skin.
Apply a mixture of equal parts beetroot juice and lemon juice to your face before going to bed. After 15 minutes, wash it off and you'll notice a difference in your skin tone.
3. Heals Dark Circles
In today's fast-paced world, dark circles and puffy eyes are a typical concern. With this calming ingredient, you may get rid of that dreaded tired face and dull appearance. Beetroot is high in antioxidants, which offer skin-revitalizing properties. Applying beetroot juice regularly will not only erase dark circles and reduce eye bags, but it will also ease tension at home or at work.
Soak a cotton ball in a mixture of beetroot juice, honey, and milk. Close your eyes and coat your entire face, including your eyelids. Allow 10 minutes before rinsing with cool water.
4. Gives You Pink Lips
Your lips are one of the most attractive parts of the body. Trust beets if you wish to reclaim your natural pink and delicate lips. It not only looks good on your lips, but it also makes them healthier.
Beetroot is a natural reddish stain that gives your lovely pout a rosy hue. A few drops of beetroot juice can give you lovely labs in 10 days each night before sleep.
5. Prevents Wrinkles
Uses of beetroot juice for skin can help you achieve the youthful beauty you've always wished for. Beets can help to slow down the ageing process since they contain a lot of Vitamin C, which regulates the creation of collagen, the skin's structural protein.
Combine a small amount of beet juice, honey, and milk in a mixing bowl. Apply it to your face as a thick layer at least once or twice a week.
Benefits of Beetroot Juice for Health
Here are the benefits of drinking one beetroot juice regularly for your health
1. Reduces Blood Pressure
Raw beetroot benefits have been used to cure illnesses, particularly those involving the blood and stomach, since the Middle Ages. One glass of beetroot juice each day, according to researchers, is sufficient to lower blood pressure in persons with high blood pressure. In addition, according to the book 'Healing Foods,' the juice can reduce blood pressure in as little as an hour after consumption. Regular consumption can reduce the risk of heart disease. (1)
2. Boosts Your Stamina
Beetroot juice helps to expand blood vessels, allowing more oxygen to circulate throughout the body, making you feel more energised and active. This is perhaps why it's better to take it first thing in the morning to awaken your sleepy organs. We have described it as a wonderful exercise drink and beneficial to athletes since it increases the flow of oxygen to the muscles, preparing them for the next stress. (2)
3. Improves Brain Health
The benefits of drinking beetroot juice is that it has high nitrate levels of beetroot. We converted nitrates to nitric oxide when ingested, which has been proven in studies to reduce blood pressure and improve blood flow to the brain, notably to a region linked to motor control, cognitive functioning, emotion, and other activities. The team points out that such a connection is more common in the brains of younger people. (3)
4. Helps in losing weight
Uses of raw beetroot juice are high in minerals and vitamins that are beneficial to your health. The juice is rich in fibre, which keeps us fuller for longer. As a result, it is an excellent juice for those wanting to reduce weight. Beetroot juice consumption aids weight loss by having a low-calorie count; a 100 ml portion of beetroot juice has just 35 calories. (4)
5. Cleanse Your Liver And Stomach
Beetroot juice is a powerful cleanser and detoxifier for the liver and stomach. Beets' antioxidants can help reduce the number of toxins already present in the liver and perhaps prevent them from accumulating further. It inhibits fatty acid build-up and activates liver cells, which can help with detoxification. Though drinking it as a juice reduces the amount of fibre in the beet, it still contains enough to ease or prevent constipation. It also helps digestion by regulating stomach acids.
Please follow and like us: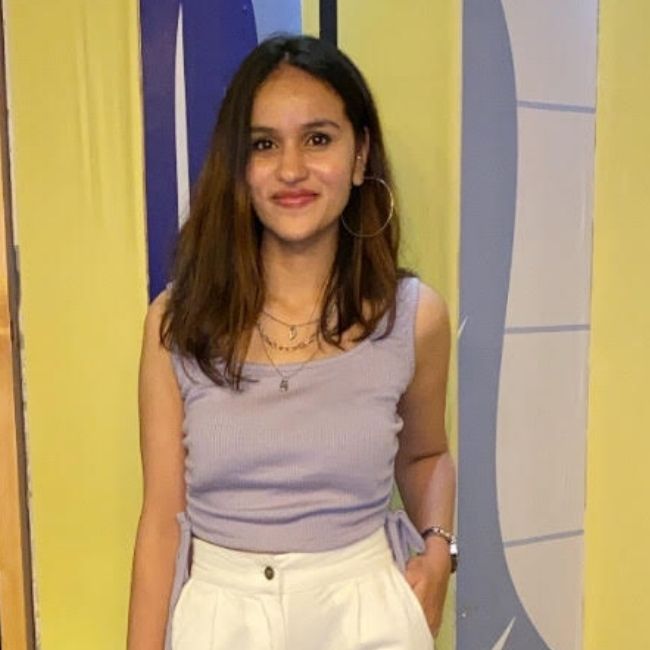 Varsha is a keen content writer with having an interest in writing content on topics like beauty, health & lifestyle. Although she's fairly new, what she likes best about content writing is that it allows her to learn and write about a variety of topics and issues.