Fans are so astonished to know Deepika Padukone Beauty Secrets.
Recently the B- town girl Deepika Padukone gets married to the one and only Ranveer Singh. Everyone goes oh my god over the bride's makeup and the glow she carries over the occasion. Many girls want to look as glowing as she is but don't know the beauty secret of her glowing skin, flawless makeup, her toned body then here we go. Here we are sharing some of her secrets about her beauty, makeup, fitness, and diet. So, read it and get your hands on them.
Deepika Padukone Beauty, Makeup, Diet, and Fitness Secrets
DEEPIKA PADUKONE BEAUTY SECRETS
DEEPIKA PADUKONE'S MAKEUP SECRETS
DEEPIKA PADUKONE FITNESS SECRETS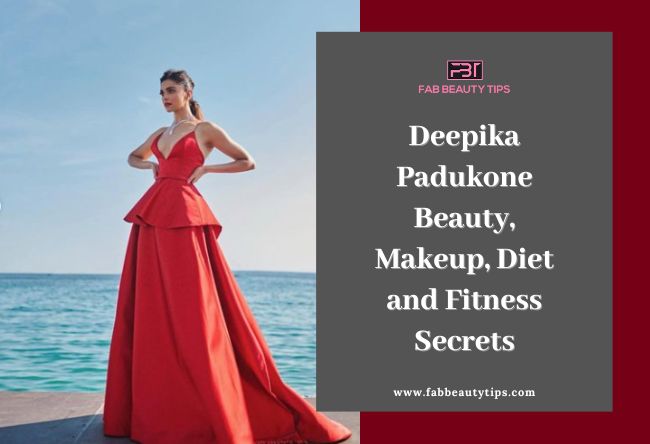 Deepika Padukone Beauty, Makeup, Diet, and Fitness Secrets
DEEPIKA PADUKONE BEAUTY SECRETS
1.      Hydrate The Skin
She does not like to wear makeup every day but still, her skin is so good. And the secret to this is she always makes sure that her skin is well hydrated. She invests in her skin by giving it the proper dose of hydration. She drinks lots of water daily and moisturizes her skin well.
2.      Follows CTM Routine
Cleansing, toning, and moisturizing is her daily skincare regime. She follows this regime strictly. It makes her skin to fight against the harm caused due to makeup and pollution. She uses a mild exfoliator once a week to remove the dead cells from her skin. Before going to sleep, she applies moisturizer to repair her skin.
3.      Never Forgets Sunscreen
One thing she always mentions in most interviews is that she never ever leaves her house without wearing the good sunscreens with a good amount of SPF in them. It protects her skin from the sun when she shoots at outdoor locations and helps with getting minimum damage done to her skin.
4.      Cleanses The Post Shoot
After done with the shoot she never goes home with her makeup on. She always cleanses her face and removes all kinds of makeup from her skin and moisturizes it well. She removes her makeup with a good makeup remover and just rinses her face with cold water.
5.      Prefer Loofah Over Soap Bar
She prefers loofah over the soap bars at the time of bathing as it exfoliates the skin and improves the blood circulation in the body. This will also help in making the skin glow from within without applying any sort of highlighters on the body.
6.      Coconut Oil For Hair
No one forgets and ignores the hair of the lady. She uses coconut oil since her childhood. She applies coconut oil to her scalp and hair once a week to ensure that her hair too feels deep condition. Warm coconut oil will give the best results and also make the hair soft and smooth.
7.      Spa
Apart from all these things, she goes to the spas for her head and body relaxation once a month. She also prefer spa for the regular body massage.
DEEPIKA PADUKONE'S MAKEUP SECRETS
1.      Right Shade Of Foundation
The secret to her flawless and natural makeup is that she always believes in choosing the right shade of foundation that matches exactly her skin tone. It will make her look more natural and subtle at the same time.
2.      No To Too Many Things At Once
The application of too many products at the same time is what she avoids the most. She always says that don't put too many things on your face together all the time. Useless products or with the minimum gap of time.
3.      Mascara Is Must
She never steps out of her house without putting in the mascara. Deepika Padukone believes that mascara makes her eyes pop a little better than anything and also makes the eyes look fresh. She also thinks that mascara adds dimension to her overall makeup look and draws attention to her eyes.
4.      Black Eyeliner And Red Lipstick
She swears by this look. She also rocks the bold lips look and carry this look on so many occasions. Red lipstick is her favorite color among all the other lip colors. She draws a thin line of black eyeliner just to highlight the eyes.
5.      Nude Lips With Dramatic Eyes
She likes to make her lips look subtle and natural and for this, she wears nude color lipstick. Deepika Padukone thinks the nude lips and dramatic eyes look are always in the trend and it makes the overall look so classy. She also applies some brown shadow on a daily basis with nude lips.
DEEPIKA PADUKONE FITNESS SECRETS
1.      Stretching
Her gym instructor tells that she starts her day with some stretching before doing the gym. It will help her to loosen the veins and muscles of her body. She also does some weight lifting just to strengthen the muscles.
2.      Cardio
She also does cardio in the gym. She says "It's important to maintain the balance while working out." She also says that give your body the proper time to rest and recover when you do these types of exercises.
3.      Yoga
She begins her day with yoga in the fresh air. She loves to do this in her garden as she has to do different types of asanas daily for her younger-looking bright skin and for maintaining the perfect figure.
4.      Walk
By walking, she sweats a lot and in that way, she helps her body to remove toxins from the body. It also helps with detoxifying the skin with some health and body benefits.
DEEPIKA PADUKONE DIET SECRETS
1.      Carbohydrates and Proteins
She eats food rich in carbohydrates and proteins, like fish, chicken, peas, and salads.
2.      Balanced Diet
Deepika takes three meals a day including breakfast, lunch, and dinner. If she eats a little heavy in the morning, then she balanced it with a lighter food for dinner.
3.      Fruits
She starts her day by eating fruits and juice instead of coffee. She likes fruits that are rich in citrus properties. That will help her in providing the glow.
4.      Avoid Heavy Food At Dinner
She always avoids eating heavily at the time of dinner and eats light foods like salads and roti to get the maximum nutrition from her diet.
So, these are some of her secrets which will help you in making your life and lifestyle more sorted.
Please follow and like us: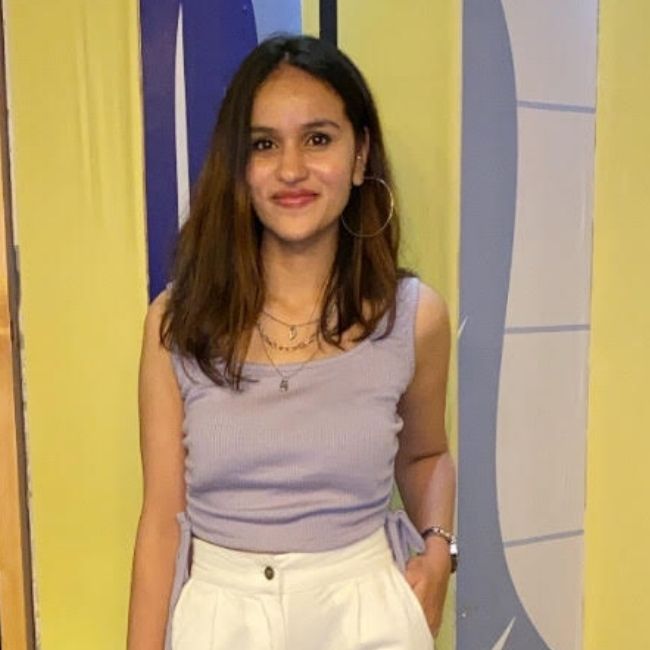 Varsha is a keen content writer with having an interest in writing content on topics like beauty, health & lifestyle. Although she's fairly new, what she likes best about content writing is that it allows her to learn and write about a variety of topics and issues.