Every girl once in her life thought to become an actress and to live their lifestyle. If not then she must be thinking to achieve their beauty. Every Bollywood diva looks so pretty in real life. But have you ever wondered how they take care of their beauty?
Here we are going to share some beauty secrets of Bollywood divas with you which you may like and probably will follow in your beauty regime too. So, check them out.
Beauty Secrets Of Beautiful Bollywood Actresses
1. Sonam Kapoor Beauty Secrets
To maintain a healthy glow and a trim figure Sonam Kapoor drinks a glass of hot water with lemon and honey in it. This mixture also aids in digestion, boosts energy level and also makes your mood good. This will also show good results on the skin. It will make the skin glow from within.




2. Aishwarya Rai Bachchan Beauty Secrets
Aishwarya Rai Bachhan is all about DIYs. She uses besan (gram flour), turmeric and milk for exfoliating her skin. And for the moisturizer, she trusted the cucumber and yogurt mix. These two DIYs will make her skin glowing and soft. This secret of her can also be useful and easy for everyone.
3. Madhuri Dixit Beauty Secrets
Every other girl wants hair just like Madhuri Dixit. She cares about them the most. Madhuri uses olive oil mixed with castor oil in equal proportion to apply on the hair and scalp. She also uses a homemade conditioner which has mayonnaise and bananas. This mixture will give all the nourishment and make them strong.
4. Deepika Padukone Beauty Secrets
Deepika blessed with wonderful skin. And to maintain that wonder she drinks lots of water. Drinking water helps the body to stay hydrated. Cleansing, toning, and moisturizing is her daily routine which she follows like a ritual. These things make her skin and hair look fab.




5. Anushka Sharma Beauty Secrets
We all know that Anushka is blessed with a pinky glowing skin. She detoxifies her skin by using a neem face pack made with crushed dried neem leaves, rose water and milk. Neem cleanses the skin and makes it free from any kind of bacteria and acne. Neem has anti-aging fungal, anti-bacterial and anti-inflammatory properties that control the excess oil.
6. Aditi Rao Hydari Beauty Secrets
Aditi Rao Hydari always believes in going natural than putting layers of makeup. She uses chickpea and milk whenever she wants to hydrate the skin and yogurt when she wants to nourish her skin and to control the oil. She also does some exercise to stay fit and healthy.
7. Jacqueline Fernandez Beauty Secrets
Sri Lanka's beauty Jacqueline for her healthy glow and pretty eyes always apply ice cubes. She wraps an ice cube in a muslin cloth or a tissue and gently applies this on her eyes and cheeks. This helps her to cure the puffiness of her eyes and in closing the pores.




8. Priyanka Chopra Beauty Secrets
Priyanka Chopra always relies on kitchen ingredients like oats, yogurt, and turmeric. She uses oats to exfoliate her skin at times. Yogurt to nourish the skin and turmeric to treat any kind of pigmentation. She also slays her kajal look with the help of a cone-shaped Kajal.
9. Katrina Kaif Beauty Secrets
The British-Indian actress Katrina Kaif drink wheatgrass on a daily basis. Katrina likes to detoxify her skin by drinking green tea. She once said she take acai berry supplements to keep her skin healthy and glowy. She eats lots of fruits and drinks lots of water to stay hydrated.
10. Kareena Kapoor Beauty Secrets
Bebo keeps her beauty regime very simple. Kareena uses a face wash and rinses it with lukewarm water. She uses homemade packs for her face and always apply a thin layer of honey on her face every day to moisturize her dry skin. She follows a vegetarian diet and also keeps it simple.
---
These are some beauty secrets from the gorgeous actresses of Bollywood. These are some ways to keep your skin hydrated and glowy in a diva's way.
---
---
More Article you May love to read
---
Manushi Chhillar (Miss world 2017 ) fitness secrets & Diet Plan
---
Disclaimer: Please note that This article is for informational purposes only and does not constitute medical advice. The information provided above is not a substitute for any professional medical advice. We always suggest you talk to your doctor about the risks and benefits of any treatment.
Please follow and like us: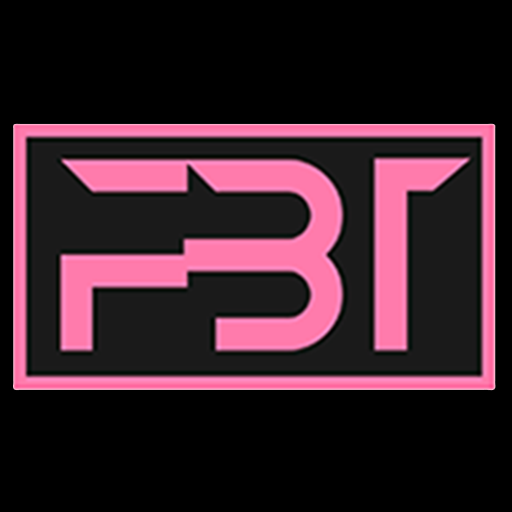 Hi, this is Team Fab Beauty Tips. We have a team of certified cosmetologist. It includes deep study about skin, hair, nails and makeup. Having a proper knowledge about these things inspired us a lot to share our knowledge with everyone. So that everyone can achieve there desired beautiful and trendy look.