The British –born Indian Katrina Kaif beauty is such a beautiful girl. She's a diva in Bollywood town. She looks undoubtedly flawless and her skin is what every girl wishes to have. The perfect glowing skin, the perfect makeup, and the toned body are a dream and an inspiration for today's girls. Her beauty, makeup, diet, and fitness routine is simple and very soughed one, which any person can follow in their house. We are going to share some of her makeup, beauty, diet, and fitness secrets so, read the article to know the secrets and follow them as per your requirement.
Katrina Kaif beauty, makeup, diet, and fitness secrets
Makeup Secrets of Katrina Kaif
Beauty Secrets of Katrina Kaif
Fitness Secrets of Katrina Kaif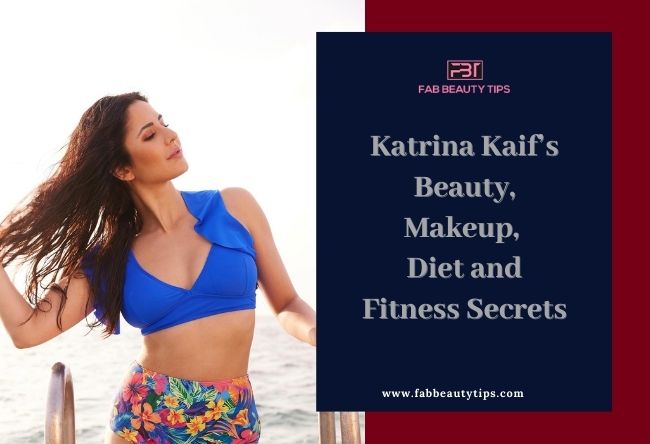 Katrina Kaif beauty, makeup, diet, and fitness secrets
Makeup Secrets of Katrina Kaif
1.    Less Makeup
Katrina Kaif is more of the natural side than the makeup. She likes to apply light makeup on her face rather than heavy and harsh makeup, and she prefers to go natural most of the time. She has a lip balm and a hydrating sunscreen in her luggage at all times.
2.    Pays Attention To Eyes
She doesn't like to wear foundation every time and avoids it whenever she can. But she really pays the attention to her eyes. To make the eyes attractive she wears lots of kohl and mascara and the rest is magic.
3.    Ice Before Makeup
Katrina uses the ice wrapped in a muslin cloth and rubs this all over her face before applying the makeup. It will help even out the skin, close the open pores and soothe the skin. This trick is followed by so many people and the results were amazing. (1)
Katrina Kaif Beauty Secrets
1.    Cleansing
Before going to bed she makes sure to remove all the makeup from her skin and cleanse it well. She uses a cleansing oil to remove the makeup and then she washes her face with a face cleanser. She strictly follows the cleansing, toning, and moisturizing routine in her life.
2.    Night Cream 
She never sleeps without applying her night cream on her face. The night cream works the whole night and repairs the skin well. The night cream helps in treating the damage caused during the day and makes it fresh looking in the morning.
3.    Mud Mask
For beauty emergencies, she likes to apply mineral mud masks as they remove all kinds of dirt, pollution, and impurities from the skin and leave fresh and well-cleansed skin right after.
4.    Ice Water
She swears by this beauty tip. She uses to dip her face in iced cool water for some minutes and repeats this process several times. This will shut down the open pores and make skin soft and glowing instantly.
5.    Apricot Oil
She uses an apricot oil daily on her face and body to make it more glowing and to moisturize the skin. Apricot oil helps a person to get a natural glow within the skin after a few applications. This oil also helps in treating dry skin well.
6.    Sunscreen
This beauty never ever leaves her house without applying a good sunscreen. She always says that sunscreen is a must for every people in the world as it gives protection from the sun and thus reduces the damage to the skin due to harsh sun rays. She always applies sunscreen on all the exposed areas of the body to protect them (2)
7.    Facials And Massages Once A Month
She also indulges in pampering her body with some facials and massages. It increases the blood circulation in the body and helps in making the skin glow from within. Facials and massages help her to maintain the body glow and give relaxation to the tired body.
Diet Secrets of Katrina Kaif
1.    Water
Katrina Kaif drinks lots of water to stay hydrated. In the morning she drinks 4 glasses of water right after waking up. Water keeps the ph level maintained in the body. Always drink water on an empty stomach every morning. It will increase blood circulation and keeps the body hydrated.
2.    Wheat Grass Powder
To make her skin glowing she takes some supplements also which include Acai berry and wheatgrass powder.
3.    Boiled Vegetables
Katrina kaif totally avoids the carbohydrates. She ate fruits and boiled vegetables after every 2 hours. She takes more fibre rich food. Boiled vegetables help her to be in their figure and give them more strength.
4.    Oatmeal
To stay healthy she eats oatmeal and cereals in the morning as her breakfast. Oatmeal and cereals are very healthy to eat and also boost the energy in the body throughout the day.(3)
5.    Fibre Rich Food
She avoids eating junk food most of the time and just eat that food that is rich in protein, fiber, and healthy fats. She also eats fish, sandwiches, soups, and eggs.
Fitness Secrets of Katrina Kaif
1.    Yoga
She swears by yoga and always recommends yoga to many people. She does yoga regularly which helps her to get a toned body. Yoga helps with the posture of the body and also helps with the good and proper working of the body parts.
2.    Core And Abs Exercise
She also does some core and abs exercises and included gymming, jogging, and iso-planks.
3.    Swimming
To stay fit and to achieve a flat tummy she also do swimming. Swimming makes her body do more work and also provides strength.
So, these are some secrets of Katrina Kaif beauty that she uses in her daily life to get the natural glow on her face. Try these secrets of her and make your skin glowing too. Do leave your comment below and let me know how this article helped you and do share it with your friends too.
Thank You.
Please follow and like us: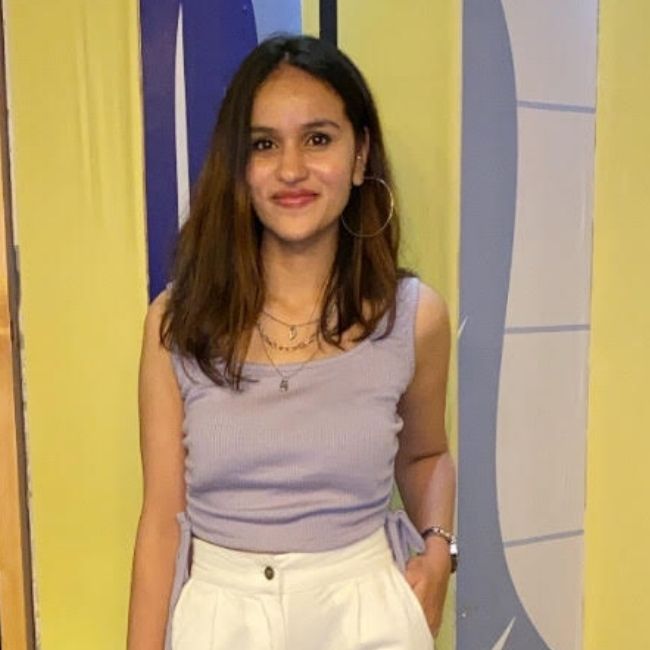 Varsha is a keen content writer with having an interest in writing content on topics like beauty, health & lifestyle. Although she's fairly new, what she likes best about content writing is that it allows her to learn and write about a variety of topics and issues.