Diwali is around the corner and everyone is busy with cleaning, decorating and also shopping. Most of the ladies want to look as flawless as they always dream, but they tend to always feel tired in the end. Don't worry when you can get the glow just before a few days of the festive. Here we are sharing some really superb and easy beauty tips for Diwali to get that glow which you always want to have and also we are sharing a few packs to give your skin more relaxation and glow in this Diwali.
Beauty tips for Diwali to get Gorgeous Glow
1. Cleanse 
Cleansing is very important for your face. But regular cleansing is not sufficient for the Diwali week. Swap your regular cleansing milk with the mixture of rose water, honey, turmeric and sandalwood powder paste for that natural glowing skin.




2. Exfoliate
As you all know that exfoliating is very essential for the skin. It clears out the dead skin cells and makes skin smooth and subtle. You can use any scrub for your skin or you can also make one at home with sugar, lemon, and honey. Homemade scrubs are the best as we make them according to our skin type.
3. Remove All Makeup
Always remember the golden beauty rule that you should always remove makeup from your face before going to bed at night. Use a good makeup remover and remove all the makeup. You can also use coconut oil or olive oil for removing makeup.
4. Hydrate Your Skin  
Hydration is key to glowing skin. If your skin is hydrated then there is no need or less need to work on it. Make sure you use a good moisturizer which keeps your skin healthy and well moisturized. To stay hydrated drink at least 8 to 10 glasses of water every day.
5. Have Fruits  
Including fruits to your daily diet can also give you glow. You can also rub some of the fruits on your face to see some good results instantly. Fruits like strawberry, banana, papaya, etc. It can be used in both ways you can apply them and also eat them.




6. Oil-Based Moisturizer  
Oil-based moisturizers are best than the water-based ones, as they retain the moisture in the skin. And the best part for using them is they don't feel heavy as other face creams. They are best suitable for dry skin and extra – dry skin.
7. Use Ice Cubes  
If you are a person who is always in a hurry then try this tip. Take some ice cubes and wrap them in a cotton cloth and gently rub this over your face. Do this for 2-3 minutes and then just sit for 2 minutes. It will improve blood circulation and make your skin glowing from within.
8. Serum For Glow  
Do you ever desire to get the glow just as the Korean beauties? If yes then invest your money in a good serum which is rich in antioxidants. A serum is more concentrated than a cream or lotion so it goes deep into the skin and makes it healthy and glowing from within.
9. Sheet Mask  
Start using a sheet mask seven days before Diwali. Invest in good sheet masks that are good in hydration and also provide a subtle glow on the face. Sheet masks contain serum which helps our skin to repair really nicely and effectively.
10. Steam  
Getting steam is always a good idea. Steam will open up the pores and helps the scrub to work more effectively. It clears the dirt from your face. You can also add an essential oil of your choice to make it give more results only than clearing the face and pores. Do this at least 3-4 times a week before the festival.




11. Exercise  
Exercise, yoga or any other physical activity, do what suits you the best. Physical activity improves blood circulation will bring a natural glow on your face. It also calms down stress and anxiety. Make this a part of your daily regime.
12. Proper Sleep  
You can do as many things as you want but they will never give you the full results if you are not getting proper sleep. Getting 8 hours of sleep is good for your physical and mental health. As your health is better with this it will show on your face too in the form of healthy and glowing skin.
13. More H2O  
You read this so many times and ignored it as always, but do not do it this time. More the water more the healthy skin which always results in giving you a glowing skin. So always drink one glass of water right after getting out of the bed and take it as you want.
14. Oil Massage  
Apart from using any cream or lotion for getting a glow, start doing oil massage once a week as this nourishes the skin from within and also renews the cells. Take olive oil or coconut oil and mix 2-3 drops of turmeric essential oil. Massage your face with this for good 5 to 10 minutes. And then just wipe it off with a tissue. Do this once a week and see the difference in a month.
15. Coconut Water – Saviour  
Coconut water is full of nutrients, minerals, and antioxidants. It helps a person to be healthy and fit. Coconut water also improves skin texture and complexion. Drinking coconut water daily will improve the skin condition and give a glow not only on the face but for the full body.




16. Munch Nuts  
Munching some nuts is always better than eating junk food. Nuts are our health booster and provide energy to do work. The mixture of nuts is also very effective in getting the glow. Eat one bowl of every day to make skin healthy and glowing without doing much to it.
17. Rice Water For Clear Skin
Washing your face with rice water is the best part of Korean skincare. It has so many benefits for the skin. It makes our skin blemish-free, spots free and also provides the glow. You need to take a handful of rice and add 1 cup of water in it. Leave it overnight and strain the water in the morning. You can also use this as a toner.
18. Face Pack  
Face packs are the best way to relax while making your skin glowing. Using a face pack that suits your skin and adding the glow is the best for you. So just prepare a face pack for you, cut two pieces of cucumber and relax.
Few Suggestions For Face Pack for Diwali
(i)Potato And Honey Mask for Diwali
You need
2 tbsp potato juice
1 tbsp honey
How to use
Mix both the ingredients really well.
Apply this with the help of a brush or you can also use your fingers.
Keep it for 20 minutes.
Rinse your face with cool water.
Frequency
Do this twice a week.
(ii)Tomato And Lemon Mask for Diwali
You need
2 tbsp tomato pulp
1 tsp lemon juice
How to use
Add lemon juice in tomato pulp and mix them nicely.
Apply this mask on your face and neck for about 20 minutes.
Rinse your face with cool water.
Frequency
Do this twice a week.




(iii)Banana And Honey Mask for Diwali
You need
Half mash ripe banana
1 tbsp honey
How to use
Mash the ripe banana and add honey in it.
Blend it well with a fork.
Apply this paste on your face and neck.
Leave it for 20-25 minutes.
Wet your fingers first and start rubbing it in the circular motion.
Now rinse your face with tap water.
Frequency
Do this once or twice a week.
(iv)Charcoal And Rose Water Mask for Diwali
You need
1 tbsp of charcoal powder
Rosewater
How to use
Mix enough rose water in the charcoal powder and make a paste.
Apply this on your face and neck for 20 minutes.
Wash it off with cool water.
Frequency
Do this once a week.
(v)Gram Flour And Curd Pack for Diwali
You need
2 tbsp gram flour
A pinch of turmeric
1 tbsp curd
How to use
Mix gram flour, turmeric, and curd in a bowl.
Make a paste and apply it on your face and neck.
Keep this for 20 minutes.
Remove it in the scrubbing motion.
Wash your face after that with plain water.
Frequency
Do this twice a week.
---
Try this amazing mask and be ready for this Diwali with amazing and gorgeous skin. Do leave your comment below and let me know if you will try any of these mask or beauty tips for Diwali, share it with your friends
Thank You.
---
More Article you May love to read
---
Koreans Secret for Skin – Get Crystal Clear, Glowing and Smooth Skin
---
---
Disclaimer: Please note that This article is for informational purposes only and does not constitute medical advice. The information provided above is not a substitute for any professional medical advice. We always suggest you talk to your doctor about the risks and benefits of any treatment.
Please follow and like us: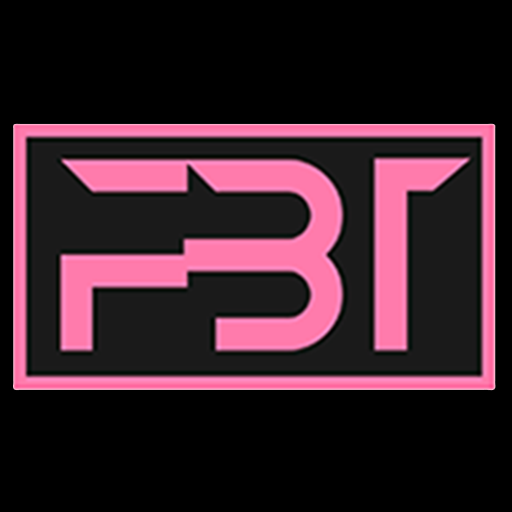 Hi, this is Team Fab Beauty Tips. We have a team of certified cosmetologist. It includes deep study about skin, hair, nails and makeup. Having a proper knowledge about these things inspired us a lot to share our knowledge with everyone. So that everyone can achieve there desired beautiful and trendy look.