Vitamin C, a water-soluble vitamin is also known as L- ascorbic acid which is present in some foods. Vitamin C acts as an anti-oxidant. It protects your body from damaging free radicals. It provides many benefits in skin, health, and hair. Vitamin C for the skin helps to lighten hyperpigmentation and brown spots, even out skin tone, and enhance skin radiance. It also helps to maintain a healthy hair structure. Thus, below are the benefits of vitamin C for skin, health, and hair.
25 Amazing Benefits Of Vitamin C For Skin, Hair, And Health
1. Helps in treating the common cold
A dose of 8g of vitamin C can help reduce the common cold as it is quite helpful in reducing the common cold and kills the bacteria causing the disease (1).
2. Reduces stress
People who have a low immune system and also have a lot of stress can remove their stress by taking vitamin C. It has been shown scientifically that Vitamin C helps in reducing stress.
3. Skin aging
Vitamin C helps in reducing wrinkled skin and provides a glow to your skin. Daily intake of Vitamin C may help in reducing skin aging.
4. Longer nails
Vitamin C provides strength to your nails by helping the body to produce collagen.
5. Protects skin from sun damage
Vitamin C gives protection against the harmful rays of the sun. It also cures the damage already done by the sun. It provides a glow to the skin.
6. Supports lustrous, healthy hair
A large amount of vitamin C helps to prevent the split ends and stimulates the hair growth. It also cures the root problem.
7. Firms and tightens the skin
Vitamin C produces collagen which is quite necessary for the skin. The deficiency of collagen in the skin may cause dullness, but a large amount of it pumps your skin and also firms the skin.





8. Repair any blemishes
Vitamin C helps to replace the damaged tissues and heal the wounds such as cuts etc. It also reduces the redness on your skin.
9. Silky smooth skin
Skin products containing an appropriate amount of vitamin C helps to improve the appearance and texture of the skin. It increases skin circulation and also firms the skin.
10. Reduces under-eye circles
Vitamin C helps even out the skin tone and reduces the appearance of the dark circles. You can use vitamin C capsules as it will help cover up your dark circles (2).
11. Improves hydration and moisture
Vitamin C also acts as a moisturizer. The products containing vitamin C, help in providing the moisture to your skin, and also hydrates the skin.
12. Reduces inflammation
Vitamin C has inflammation-reducing qualities. A little bit of vitamin C serum can helps in reducing the inflammation. This can be useful to those who feel puffiness under their eyes in the morning.
13. Heals sunburns
Vitamin C protects your skin from the sun damage. It is also effective in healing the burns caused by the sun. It also promotes faster healing towards redness, burns, and itching.
14. Regulates blood pressure levels
Vitamin C helps kidneys to function properly and remove excess sodium from the body which causes blood pressure. It helps to maintain the blood pressure levels (3).
15. Boosts immunity
Vitamin C provides strength to your body and also the protection against many diseases. It helps in protecting the immune system. It helps to reduce the duration of the common cold and helps in getting rid of it (4, 5).
16. Prevent cancer
A high dose of vitamin C can help get rid of many different types of cancer. It kills many cancer-causing cells. The intake of Vitamin C by the patients who have cancer helped to reduce the cells, causing cancer and this was scientifically proven (6).
17. Enhances eye health
Vitamin C also plays a great role in eye health as it lowers the risk of cataracts. People who take regular Vitamin C have a lower risk of cataracts. It helps in the proper functioning of the eyes and the retinal cells (7).
18. Treats preeclampsia
Preeclampsia is high blood pressure during pregnancy. Vitamin C also helps in treating blood pressure during pregnancy. It also helps in getting rid of unwanted pregnancy (8).
19. Maintains healthy gums
The deficiency of vitamin C causes gum disease (gingivitis). Vitamin C helps in maintaining healthy gums and teeth. It strengthens the connective tissues and prevents bleeding from the gums (9).
20. Helps treat allergies
When a biochemical, commonly known as histamine is released, it causes allergies. While the regular intake of vitamin C can help getting rid of such allergies (10) (11).
21. Helps regulate blood sugar
Regular intake of vitamin C helps in regulating blood sugar. Similarly, diabetes can also be controlled by the intake of vitamin C. It also reduces fasting blood glucose in people having different types of diabetes (12) (13).
22. Alleviates dry mouth
Vitamin C helps in getting rid of dry mouth.
23. Prevents scurvy
Scurvy is found in those people who are deficient in vitamin C. Lime juice contains vitamin C which also helps in getting rid of scurvy. Daily intake of vitamin C helps in getting rid of the same (14).
24. Improves your mood
A proper amount of vitamin C can help in improving your mood. It consists of mood-elevating effects that elevate your moods. It reduces anxiety among students (15).
25. Aids in weight loss
Vitamin C increases the metabolism and intakes during exercise helps in reducing weight easily (16).
It has been shown scientifically that Vitamin C helps in reducing stress. There are many different types of Vitamin C such as sodium ascorbate, calcium ascorbate, magnesium, potassium ascorbate, etc. It is an antioxidant that regenerates the other anti-oxidants in the body.
Do leave your comment below and let me know how this article helped you and also share this article with your friends.
Thank You.

---
More Article you May love to read
---
15 Best Vitamin E Benefits For Skin, Hair And Health
---
---
Disclaimer: Please note that This article is for informational purposes only and does not constitute medical advice. The information provided above is not a substitute for any professional medical advice. We always suggest you talk to your doctor about the risks and benefits of any treatment.



Please follow and like us: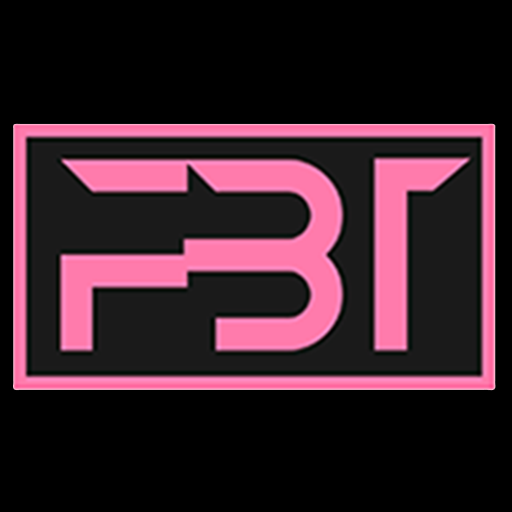 Hi, this is Team Fab Beauty Tips. We have a team of certified cosmetologist. It includes deep study about skin, hair, nails and makeup. Having a proper knowledge about these things inspired us a lot to share our knowledge with everyone. So that everyone can achieve there desired beautiful and trendy look.