Vitamin A is a powerful antioxidant that plays a vital role in body growth, vision, boosting immunity, and maintaining reproductive health. Therefore, it is important to get an adequate amount of Vitamin A.
The deficiency of Vitamin A leads to the occurrence of many concerns like skin disorders, hair loss, poor eyesight, respiratory and other infections.
Vitamin A is an essential component required for proper body and immune functioning, promoting good vision, reproduction, cell growth.
Vitamin A is fat-soluble that gets absorbed easily specially Provitamin A that is taken from plant sources. You can meet your requirement of Vitamin A by eating vitamin A-rich foods, fruits, and vegetables listed below
Top 25 Vitamin A Rich Foods
1. Butter
Consuming 1 tbsp. of high-quality butter regularly will contribute to many health benefits. Vitamin A in the butter has the tendency to improve bone health and aid in protein digestion because of its synergistic components of vitamin A and other essential fatty acids.
2. Whole Milk
Whole milk is rich and creamy. When compared with Skimmed milk Whole milk has more nutritional value. One cup of whole milk contains a good amount of  Vitamins A, protein, calcium, and magnesium. It also contains good fat.
3. Sweet Potato
Sweet potatoes are another rich source of Vitamin A that contains beta-carotene. Consuming 1 big cooked Sweet potato supplies 100 percent of daily required vitamin A. Enriched in antioxidants and anti-inflammatory properties it provides many health benefits.
4. Carrot
Carrots are an excellent source of vitamins, fibers, and minerals. It contains vitamins A, K, and B6. It not only helps in weight loss but also lowers the level of cholesterol, develops a healthy immune system, and improves vision.
5. Sweet Red Bell Pepper
Red bell peppers are highly known for carotenoid content that keeps them in the top list of excellent sources of Vitamin A that provides remarkable healthy nutrients. It is also helpful in reducing the risk of cardiovascular disease, obesity and controlling blood sugar.
6. Raw Spinach
Spinach is known for its versatility in providing a wide no. of nutrients. Incorporating raw spinach (steamed or boiled) in your daily meal helps in providing more than 100 percent of vitamin A and other iron and minerals essential for overall health and growth.
7. Romaine Lettuce (raw)
Lettuce is yet another rich source of Provitamin A. Enriched in vitamin c and beta-carotene helps prevent oxidation of cholesterol promoting a healthy heart. It is also a great source of potassium, fiber, and folic acid. Just add lettuce leaves in your salads to get enormous health benefits.
8. Mangoes
Mangoes are proved an excellent source of vitamin A. Eating one cup of mango provides multiple benefits thus promoting healthy vision and a healthy body.
9. Dried Apricots
Dried apricots are one of the best sources of vitamin A and iron that fight anemia and treat a digestive disorder such as constipation. Vitamin A present in apricots possess many skin benefits.
10. Pistachios
Pistachios are nuts with many nutritional and health benefits. It contains healthy fats and provides vitamins(A and B6), fiber, protein, and antioxidants that aid in promoting gut health.
11. Cantaloupe
Cantaloupe, also known as muskmelon is considered one of the greatest sources of vitamin A. It is also rich in magnesium, potassium, protein, water, and fiber contents. Just add it to your snack or fruit list to get an enormous health advantage.
12. Pink or Red Grapefruit
Pink or red grapefruit is the citrus fruit that is considered the powerhouse of vitamins. It has bioactive compounds that have higher antioxidants and water than any other fruits that promote the formation of collagen giving you healthy skin.
13. Watermelon
Watermelons are the health esteem booster that has a high level of vitamin A and vitamin C. Vitamin A in watermelon promotes vision and boosts immunity by promoting lymphocytes- infection-fighting cells.
14. Papaya
The vitamin A present in papaya acts as an antioxidant that helps in fighting free radicals. Just 1-cup cubed papaya provides 137.5 IU of vitamin A that stands 28 percent of the daily value.
15. Tangerine
Tangerine is also citrus fruit that is low calories and high fiber fruit. It contains carotenoids and vitamin A promoting good vision, healthy bones, and teeth.
16. Guava
Guava is yet another high source of vitamin A and C, lycopene, and high antioxidants. It is also rich in calcium, phosphorus, and iron that making it a super fruit promoting overall health.
17. Passion Fruit
Passion fruit is rich in iron and multiple phytonutrients such as vitamin A and Vitamin C that helps in the absorption of iron easily that is otherwise hard to get absorbed. You may consume it as fruit or in the form of juice to get many health benefits.
18. Broccoli
Steamed broccoli is better than boiled as the nutritional contents are high in boiled broccoli. Just one cup of steamed broccoli in your diet will provide you with multiple health benefits.
19. Goji Berries
Goji berries or wolfberries is one of the nutrient-dense fruit that is rich in vitamin A and powerful antioxidants that helps the body in fighting free radicals and boosting energy level. You can consume it as fruit or can opt for its supplements.
20. Butternut Squash
Butternut squash also is known as butternut pumpkin is a winter squash that is not only tasty but also nutritious. Consuming a butternut squash gives you around 212% of vitamin A of your daily value diet.
 21. Collard Green
Collard green is a green leafy vegetable that is an excellent source of vitamin A and other vital nutrients such as calcium, iron, and magnesium. Adding 1 cup of cooked or boiled collard green gives you 771 micrograms of Vitamin A.
22. Cheddar Cheese
Cheddar cheese is the most recommended dairy product well known for providing Vitamin A and other essential nutrients that help in growth. You can consume one slice of cheddar cheese in your snacks to get multiple nutritional advantages.
 23. Hard-Boiled Egg
Hard-boiled eggs contribute to 16% of the daily value of vitamin A. Though it's hard and not preferred by everyone you can make it tasty by combining it with your favorite dish or making it in your own preferred way.
24. Beef Liver
Beef liver is a rich source of protein and iron that supports your vision and promotes cell growth. However, the intake of beef liver on regular basis is not advisable as it can cause high toxicity.
25. Cod Liver Oil
Cod liver oil is yet another rich source of omega 3 fatty acids and it contains a high amount of vitamin A and Vitamin D that is beneficial in curing arthritis. It helps in repairing damaged teeth, hair issues, and skin disorders.
---
Thus, adding these above listed Vitamin A Rich Foods and superfoods will promote overall health. If you wish to get amazing Health tips to check it out.  Let me know in the comments below which one is your favorite food from the above list, share it with your friends.
---
Please follow and like us: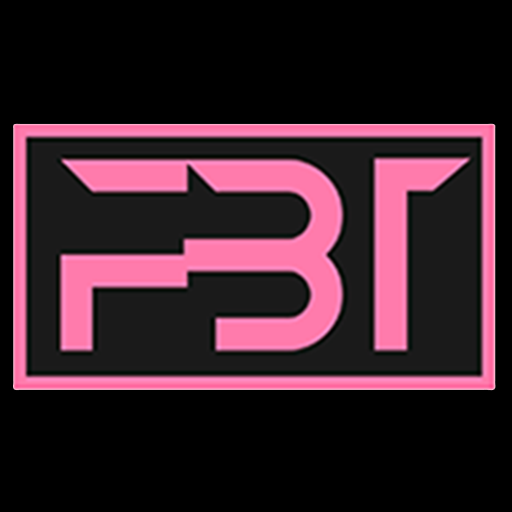 Hi, this is Team Fab Beauty Tips. We have a team of certified cosmetologist. It includes deep study about skin, hair, nails and makeup. Having a proper knowledge about these things inspired us a lot to share our knowledge with everyone. So that everyone can achieve there desired beautiful and trendy look.