Munching some nuts daily will advisable for good health but do you know that eating almonds will provide other skin and hair benefits too? There are so many benefits that the one nut can contains and that is almonds. It provides a glow to the skin, makes hair shiny and long, is good for the heart and the list is long. There are some major benefits are discussed so read them out.
25 BENEFITS OF ALMONDS FOR SKIN, HAIR, AND HEALTH.
BENEFITS OF ALMONDS FOR HEALTH
25 BENEFITS OF ALMONDS FOR SKIN, HAIR, AND HEALTH.
BENEFITS OF ALMONDS FOR SKIN
1.    Natural Moisturizer
Soaked and mashed almonds mixed with some raw milk or milk cream are great for people who only want to use natural things for the skin. It moisturizes the skin well and treats the problems of dry skin.
2.    Adds Glow
Soaked almonds repair the damaged skin from within and add a natural glow. It helps in the formation of the new cells in the skin and thus helps in brightening the face.
3.    Treats Inflammation
If you feel your skin is inflamed or has some rashes over it then apply a paste of soaked almonds with cool milk over the skin. It helps in soothing the skin and treats inflammation effectively.
4.    Eliminates Free Radicals
Increasing the number of free radicals in the skin makes your skin looks dull and old. It can also cause wrinkles, fine lines, and signs of aging. Almonds help in eliminating the free radicals from the skin and also work as an anti-aging agent.
5.    Treats Discoloration
Almonds help in treating the problem of uneven skin tone or discoloration of the skin. Soaked some almonds in raw milk and make a paste of this mixture. Apply it to the skin and see the results after a few weeks. It helps in regenerating the skin tissues and repairs the damaged skin which may cause discoloration of the skin.
6.    Natural Exfoliator
People with sensitive skin always face the difficulty of searching for the perfect exfoliator for their skin that is mild and contains very less or no chemicals. Go to the kitchen and search for almonds. Soak them overnight and crush them in the morning. Mix honey in it and your natural scrub is ready which is fully chemical-free and mild for the skin.
7.    Reduces Dark Circles and Puffiness
Under-eye dark circles and puffiness are not good when you have to meet someone special or when there is a function in the house. To treat them well almonds can do wonders. As almonds are rich in omega fatty acids they cure the problem of dark circles and reduce puffiness.
8.    Removes Makeup
Almond oil is a great makeup remover. It removes the makeup completely and without harming the skin or making it red. Also, it doesn't clog the pores and removes every bit of makeup, even if it removes waterproof makeup very easily.
9.    Natural Bleach
Almonds brighten and lighten your skin naturally thus it acts as a great natural bleach for those who don't use the marketed and chemical bleach.
10.  Protect Skin from Sun
Almonds and almond oil are rich in vitamin E which helps in protecting the skin from the damage due to the sun and the harsh UV rays.
BENEFITS OF ALMONDS FOR HAIR
1.    Works as Conditioner
If you have very dry or frizzy hair try using almond oil as a leave-in conditioner or serum for your hair. You can also apply it on the scalp and hair a night before washing your hair. It will add moisture to your hair and will make them frizz-free too.
2.    Reduces Hair Fall
People nowadays face hair fall problems more due to the harsh weather and climate changes. To control it you can change your regular oil with almond oil. It helps in making the hair strong from the scalp and thus reduce the problem of hair fall.
3.    Provide Shine and Luster
Some women want shiny and strong hair but due to some reasons, they can't get them or their hair becomes dull and lifeless. You can restore your shine and make your hair lustrous by giving them a message by using almond oil. It contains vitamin E and protein which makes the hair soft and shiny.
4.    Hair Growth
As said earlier it contains vitamin E and protein which are essential for making hair grow fast and providing volume to the hair too. It makes the hair strong and helps in the re-growth of the hair on the bald skin.
5.    Cure Dandruff
One major problem of hair is dandruff. At this time it is not seasonal which means we can see dandruff in any season on someone's hair. To cure it massage your scalp with lukewarm almond oil and leave it overnight. This will reduce the appearance of dandruff and will moisturize the scalp as well.
BENEFITS OF ALMONDS FOR HEALTH
1.    Nutrients
Almonds are a good source of every kind of nutrient in the world. It contains fiber, protein, good fat, vitamins, magnesium, and other nutrients which are good for the health and the body.
2.    Control Blood Sugar
Almonds also help in controlling the high blood sugar levels and it is a blessing for diabetics. Munching a handful of almonds daily will help in boosting the energy and lowering the blood sugar and the intake of medicine too.
3.    Maintains Levels of Blood Pressure
Almonds are a blessing for the person who is suffering from the problem of blood pressure. It maintains the high and even the low blood pressure in the body as it is good for the heart also.
4.    Lowers the Cholesterol levels
High cholesterol levels can be dangerous for any person as it invites more diseases. Studies show that almonds help in lowering the bad cholesterol levels in the body and maintaining good cholesterol.
5.    Helps in Weight Loss
Almonds contain several nutrients which help in losing weight quickly and effectively. Eating 100 grams of almonds daily helps in improving the metabolism which results make the body losing excessive weight easily.
6.    Reduces Calorie Intake
Almonds are full of fiber and protein and it contains very low carbs. It makes the body and stomach feel full and thus a person eats less and consumes fewer calories as compared to the others. It also helps in controlling the problem of excessive appetite.
7.    Improves Digestion
Soaked almonds are really good for the digestive system and it makes the procedure smooth and fast. As being rich in vitamin E and some other minerals, almonds increase goof bacteria which helps in food digestion.
8.    Good for Pregnant Women
Being rich in magnesium it regulates the weight of the baby and mother. It also forms the healthy and strong bones of the baby and also makes the nerves strong.
9.    Healthy for the Heart
Almonds contain a high amount of potassium and magnesium which are essential for the healthy working of the cardio system. Soaked almonds help in controlling the cholesterol and thus make the heart-healthy and strong.
10.  Aids Constipation
As said earlier it helps in digestion and thus it helps with the problem of constipation also. Almonds are full of insoluble fibers which help in smoothing the system and help you in getting rid of this problem.
So these are some known and some unknown benefits of almonds which will go to make your life more easily from now on. Do add this magic ingredient to your beauty regime.
Please follow and like us: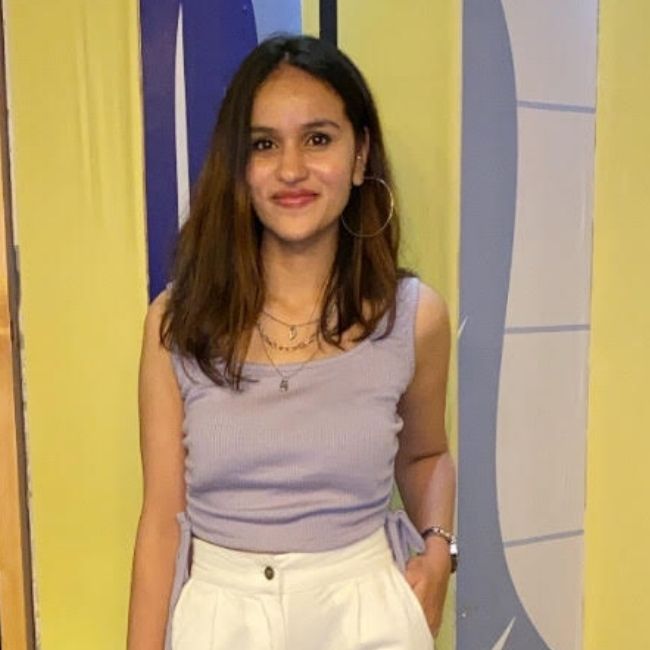 Varsha is a keen content writer with having an interest in writing content on topics like beauty, health & lifestyle. Although she's fairly new, what she likes best about content writing is that it allows her to learn and write about a variety of topics and issues.