The beautiful, radiant complexion of Japanese and Korean ladies is well known. Their skin looks to be youthful and fresh all the time. And we all wonder what's the secret behind it right? It'll astonish you when you find out the secret behind their skincare routine is Rice Water. Fortunately, this well-kept beauty secret does not require a trip to Japan. Rice water for skin can be made at home and used for its excellent skin benefits as it contains amino acids, vitamins and minerals which protect your skin and rejuvenate it.
I'm sure you'd all be eager to know how this discarded rice water we can utilize for improved skin after soaking or cooking rice. Let's see and understand its benefits, how to prepare, and its uses.
Rice water for skin: Potential benefits, preparation, and usage
Potential Benefits Of Rice Water On Skin
Preparation of rice water at home
How to use rice water on the skin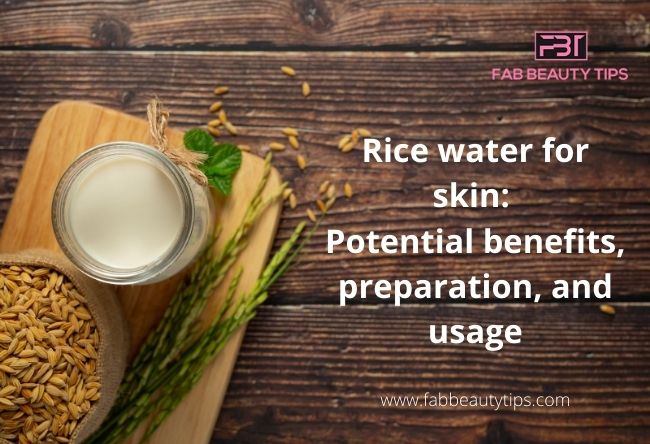 Rice water for skin: Potential benefits, preparation, and usage
Potential Benefits Of Rice Water On Skin
The current study on the potential benefits of rice water is as follows-
1. Heals sunburn
Rice water acts as a natural sunscreen, shielding the skin from the sun's damaging rays. Rice water may also cure sunburns. Simply apply it to sun-damaged skin to help it heal more quickly. It also aids in the tightening of open pores.  (1)
2. Brightens your skin
Rice water brightens and evens out the skin tone, which is one of its primary purposes. It maintains the health, radiance, and clarity of your complexion. Using rice water for whitening the skin helps as it contains carbohydrates, lipids, and triglycerides, which all help to improve skin health in a variety of ways.
3. Reduces oiliness
Rice water has an astringent action that helps to tighten pores and reduce the oil buildup in those with oily skin as well as prevents the skin from acne and pimples.
4. Anti-ageing benefits
Rice water, which is high in antioxidants, has been found to prevent the activity of elastase, a chemical that damages the elastin in the skin and promotes premature aging. As a result, we can use rice water to prolong and minimize the development of skin aging symptoms.  (2)
5. Protects from skin cancer
It not only promotes cell development and regeneration, keeping your skin supple and smooth, but it also contains antioxidants, which protect your skin from different skin cancers and serve as an anti-aging agent.
 Preparation of rice water at home
There are several methods by which rice water may be prepared. We'll show you the two most popular methods-
1. Soaking Method
Rice water can be made by soaking rice in water by adding 1 cup of rice with 3 cups of water. Allow at least 30 minutes for the rice to soak before pressing it and straining it through a sieve. Finally, put the rice water in the refrigerator.
2. Boiling Method
Drain the rice and rinse it thoroughly. Use 4 times the amount of water as rice. Bring the rice and water to a boil together. Turn off the heat. Press the rice with a spoon to release the beneficial compounds, then filter off the rice with a sieve and store the water in an airtight container for up to a week. Before using, dilute with water.
3. Fermented Rice Water Method
Fermented rice water is a stronger treatment that also smoothening and conditioning. First, thoroughly rinse the rice with water. Then you should soak the rice for two days in a glass dish filled with water. It will trigger the natural fermentation process of rice. Strain the rice after two days and keep it refrigerated in a glass bottle.
How to use rice water on the skin
In the morning and evening, soak a cotton ball in rice water and apply it all over your face. It is claimed that going to bed with freshly applied rice water increases the advantages. Allow your face to air dry.
Rice water that is fermented is more powerful than rice water that has been soaked or boiled. Dilute a couple of teaspoons of fermented rice water with regular water and apply with a cotton ball or pad. Allow it to sit for half an hour before washing as usual.
The greatest advantage of rice water appears to be its skin benefits. It's a simple, low-cost beauty treatment that might help you get better skin. Try it for a week to see whether you like how it makes your skin look. I'm heading to prepare some rice water right now.
Please follow and like us: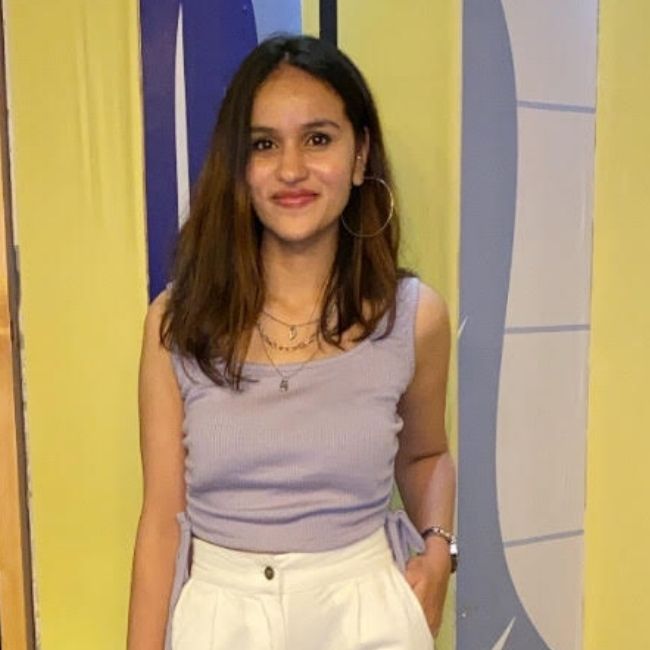 Varsha is a keen content writer with having an interest in writing content on topics like beauty, health & lifestyle. Although she's fairly new, what she likes best about content writing is that it allows her to learn and write about a variety of topics and issues.