Nowadays, we all are very curious about our health and beauty and pay any amount to buy the products. Factors like unhealthy lifestyle, unbalanced diet, overexposure to the sun, pollution etc just increase the problems of sensitive skin. The problem of sensitive skin has existed for centuries, and people have often been able to protect their skin by using various beauty tips. If you have sensitive skin, then agree with your inner self to follow the following beauty tips for sensitive skin to maintain healthier and better-looking skin.
Basic Beauty Tips for sensitive skin you should never miss
Home Remedies for sensitive skin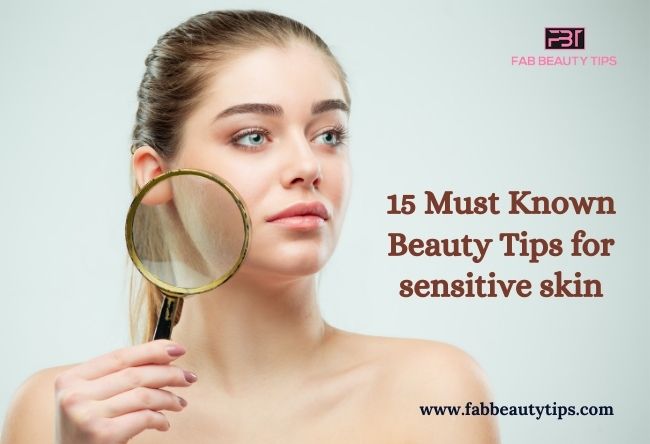 Basic Beauty Tips for sensitive skin you should never miss
1. Wash your face at intervals
Always wash your face at intervals. It not only removes the dirt from your face but also the sweat from the face. It is one of the best ways to maintain healthy skin.
2. Just pat dry
After washing your face with water, just pat dry your face with a towel as it will not cause any damage to the skin.
3. Protect yourself from the sun
If you have sensitive skin, then always protect yourself from the sun's harmful rays as they may cause damage to your sensitive skin. You can use umbrellas, can cover your face with a cotton cloth, wear shades, use sunscreen, etc.
4. Drink plenty of water
Always keep your body hydrated. It is one of the best home remedies and is suitable for every kind of skin. It will add a glow to your skin.
5. Use mild products for sensitive skin
Many skin-related products are made of many harmful chemicals that can cause damage to your skin. Hence, It is advisable to go in for mild products.
6. Remove makeup before bed
First, one should remove makeup before going to bed because it can cause extreme damage to your skin. The skin regenerates during sleep and makeup can prevent it from regenerating. The skin stops breathing and immediately shows signs of fatigue. Hence, removing makeup should be a part of your makeup routine for sensitive skin.
7. Know your allergens
You should know the things and the products that may cause allergies to your skin. The common allergens are pollen, sun, pollution and also some food substances. (1)
Home Remedies for sensitive skin
So, here are some home remedies for sensitive skin-
1. Rinse with milk
A well-known home remedy for sensitive skin is rinsing your skin with milk at night as it will remove those blemishes and treats your skin with care.
2. Oatmeal+ Curd
You can mix Curd and oatmeal can together to make a homemade mask suitable for sensitive skin. They gently remove dead skin cells and tans without removing moisture. Regular use will give you flawless skin.
3. Aloe Vera Mask
You need aloe vera gel, cucumber juice – 1 tablespoon, yogurt – 1 tablespoon, and rose water. Mix aloe vera gel, cucumber juice, rose water, and yogurt to make a smooth paste. Apply the paste to the skin and wait 15 to 20 minutes for the mask to work. Rinse with cool water to keep your skin looking fresh. Keep your eyes clean when using this mask You can apply 2 slices of freshly cut cucumber to your eyes. This also helps reduce the appearance of dark circles under the eyes. Using any form of aloe vera gel, gel or cream can help you create flawless and beautiful skin.
4. Avacado for sensitive skin
Avocado contains fatty acids, which can maintain skin moisture for a long time without causing irritation. In fact, avocado can relieve inflammation and is very suitable for sensitive skin. Mix the avocado and apricot and then apply to the face, avoiding the eye area.
5. Coconut oil for sensitive skin
It is best suited for sensitive skin. It penetrates inside the skin and moisturises and also makes your skin healthy. We consider coconut oil one of the easy homemade remedies for sensitive skincare tips as it helps protect your skin from environmental toxins, dust, and other annoying things you face daily.
6. Vitamin C for sensitive skin
Vitamin C has many healing properties and is viewed as a skincare tip for sensitive skin. It heals your skin from the damage caused by the steroidal creams. You can simply chew the vitamin C tablets or can directly apply its capsules to the skin at night.
7. Mangoes
Mix a grated mango with rose water, curd, coconut oil and make a paste. Then apply this paste on your face whenever you want. This will help to nourish your skin.
8. Honey for sensitive skin
Honey has healing, antiseptic properties. You can apply raw honey to your face directly or you can add rose water to it.
Please follow and like us: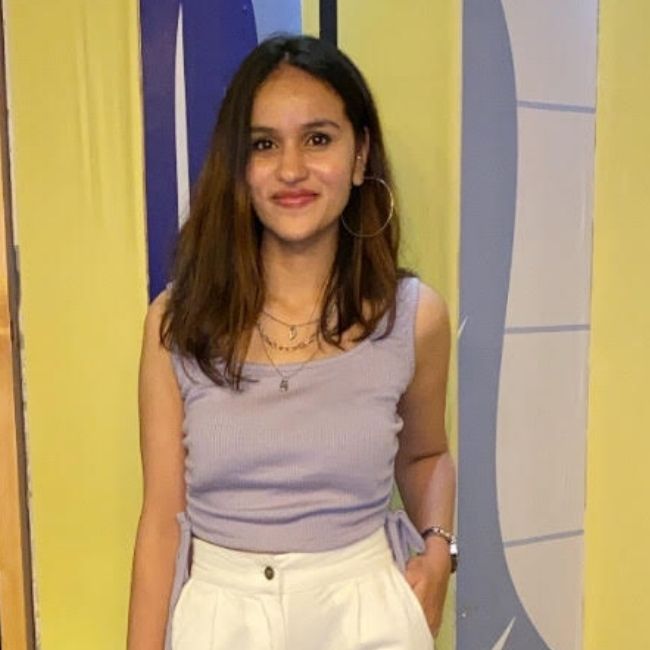 Varsha is a keen content writer with having an interest in writing content on topics like beauty, health & lifestyle. Although she's fairly new, what she likes best about content writing is that it allows her to learn and write about a variety of topics and issues.