We all love our hair! Don't we? We do a lot to make it voluminous, bumpy, long, silky and beautiful. But if you have split ends, it doesn't matter how good you want it to look; it will make your hair look unhealthy and dull. Even after a haircut, that beautiful (but too short) time with frizzy, split ends is a dream. But as with all dreams, this phase will end, despite everything we try to indulge in. No matter how you take care of your hair, split ends are inevitable. So here are some split ends home remedies for you to try and save yourself from split ends.
Various external factors such as pollution, overexposure to the sun, hair care treatments such as straightening, perming and dyeing, washing hair with boiling water, use of chemical hair products Chemicals and hairdressing tools, as well as several internal causes such as vitamins, minerals and poor diet can affect the quality of your hair, which makes hair weak and split ends. (1)
Home Remedies for Split Ends
The following home remedies can help you control split ends-
1. Egg Yolk
Eggs can cure frizzy and rough hair, restoring its lustre. The egg yolk is high in proteins, which can help to strengthen your hair and prevent damaged split ends. We can also use an egg as a hair moisturiser and conditioner. Simply combine 1 egg yolk, 2 tablespoons almond oil, 2 teaspoons olive oil, and 1 tablespoon, honey. Mix it properly and apply it to your scalp. Leave the mask on for 30-45 minutes before rinsing with lukewarm water. (2)
2. Beer 
We get what you're thinking: how can beer be good for your hair? While the favourite beverage may not be at the top of your list of flat belly beverages, it may surely aid in the growth of a beautiful mane! Beer is full of healing properties that help to restore damaged hair and provide much-needed hydration to each strand. Sugars like maltose and sucrose provide lustre to hair while also tightening the cuticles. It also acts as a conditioner and volumes for your hair. So, the next time you take a shower, remember to bring your beer bottle with you and use it after shampooing your hair.
3. Honey
Honey is the best split end treatment as it's always been a healing agent and has worked miracles for maintaining a healthy body, hair or skin. It contains humectants, which can prevent moisture loss and prevent dry scalp. Therefore, it can also prevent bifurcation because it can strengthen hair follicles. Because of its antibacterial properties, it also helps keep the scalp of the hair clean.
To prepare a hair mask, all you need to do is to mix honey, olive oil, egg yolk and cottage cheese, and then apply it to the hair. Let the mixture sit for about 20-25 minutes before washing it off.
4. Avacado
Do you have an avocado at home and plan to make guacamole? Wait. How about an avocado mask to condition your hair and use it as remedies for split ends? Prepare a mask with avocado, an egg and a few drops of olive oil. These three ingredients, when combined, are packed with vitamin E, vitamin K and fatty acids that soften hair and protect hair follicles, making them healthier and less prone to split ends.
To prepare the mask, mash an avocado and mix it with an egg. Add olive oil until it has a conditioner-like consistency. Apply the mixture to the hair, focusing more on the ends and leave on for 10 to 20 minutes. Rinse with warm water. (3)
5. Ripe Papaya 
Looking for split end treatment? Use papaya as it also contains folic acid. Folic acid helps improve blood circulation in your scalp and hair. It also contains vitamin A which improves the production of sebum, a natural oil found in the body. Papaya helps to keep the scalp and hair follicles hydrated, promotes hair growth and prevents frizz.
All you need is to mix raw papaya and yogurt to make a thick paste. Apply the mixture to your hair and wait 45 minutes. Finally, rinse with cold water. (4)
6. Aloe vera 
Aloe vera has always been proven to be a great remedy for damaged hair and split ends. It comprises proteolytic enzymes that take away dead skin cells from your scalp, allowing your hair to grow. It has antibacterial and anti-inflammatory properties, keeping your scalp cool and free of dirt, thus promoting healthy hair growth.
All you need to do is extract the gel from aloe vera leaves and apply it to your hair. It can be sticky and messy, but it's worth it. Keep the gel for about 40 minutes and wash it off. You can apply a mild shampoo after applying the gel.
7. Banana
Bananas are a treasure trove of essential nutrients that can give your hair the nourishment it needs. Rich in potassium, vitamins and natural oils, bananas help keep hair hydrated and easier to style. Besides, it helps to improve hair elasticity to prevent problems like hair breakage and is one of the best split ends home remedies.
You need 1 ripe banana and 1 cup of warm milk. Put the bananas in a bowl, mash the bananas. Then Put the mashed banana in a cup of hot milk and mix the two ingredients well.
Apply the mixture to your hair. To act in 10 minutes. Rinse thoroughly with warm water. (5)
8. Tomatoes 
We know tomatoes to be an excellent source of nutrients. Eating tomatoes improves skin quality, improves texture, hydrates the body, provides vitamin C to the body and makes our hair super soft and silky. But did you know you can use tomatoes to make different masks and packs that help prevent hair fall, sun rays, split ends, roughness and many other hair problems. The vitamins in tomatoes are excellent hair stimulants. They make hair shiny, treat the scalp, eliminate itching and dandruff. It gives life to dull hair.
Just squeeze the tomato juice or use the already squeezed organic tomato juice, and then apply a small amount to the scalp. Massage the scalp and apply the tomato juice to the hair. Put on a shower cap. After 35 minutes, rinse off the juice from the hair. Make sure not to let the juice stay for too long, otherwise, it will affect the pH of the hair.
Tips to Prevent Split Ends
Gently comb your hair. Combing your hair hard will cause your hair to split ends. We recommend you start near the end of your hair and untie it as you move upwards. (11)
Avoid heating tools. The heat from hairdryers and straighteners can damage your hair. Use these tools under low-temperature settings when necessary.
Don't pull your fork. Peeling or tearing the split ends will create more friction, resulting in longer split ends and an increase in number.
 Use satin pillowcases. These will help reduce friction in your hair while you sleep.
Conditioning hair. After shampooing, be sure to condition your hair to make it softer. You can also condition your hair before shampooing to lock in moisture and protect your hair.
 Avoid colouring your hair. It is best to avoid dying and bleaching. However, if you choose to receive them, please receive as little as possible or use natural colouring techniques.
 Always use thermal protection. If you want to blow-dry or style your hair, be sure to apply a heat protectant.
Regular hair trimming can eliminate split ends that may cause further problems, helping to promote hair growth
Keep your scalp healthy. A dirty or unhealthy scalp usually causes split ends. Be sure to keep your scalp clean. However, avoid excessive shampooing and always take care of your hair.
 Use a wide-tooth comb. This comb will help to comb the hair and prevent damage to the delicate tip. Always comb your hair from the tips of your hair first, then comb your hair upwards.
Please follow and like us: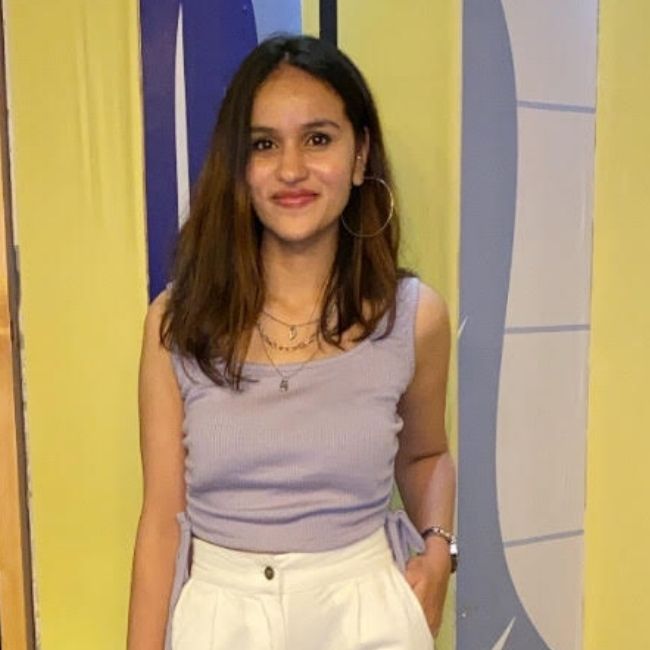 Varsha is a keen content writer with having an interest in writing content on topics like beauty, health & lifestyle. Although she's fairly new, what she likes best about content writing is that it allows her to learn and write about a variety of topics and issues.