It doesn't matter what time of year it is, an itchy, dry scalp is unpleasant and awful. When your scalp doesn't generate enough natural oils to adequately lubricate itself, irritation, itching, and flaking can occur and make your hair look dry too, and cause extreme hair fall. Here are some home remedies for the dry, flaky, and itchy scalp for you to try without spending a lot of money trying numerous hair products in the hopes of finding a solution to this problem.
However, you must first determine what is causing the underlying problem. It might be difficult to pinpoint the specific reason for your itchy, flaky scalp, but here are a few frequent suspects: inflamed and oily skin, also known as seborrheic dermatitis (a more severe type of dandruff), due to insufficient washing, which causes skin cells to collect and produce flakes and itching.
You can choose from a variety of home remedies, DIY treatments mentioned here for your scalp to obtain relief from a dry, itchy, and flaky scalp. Once you start utilizing these treatments, you'll be able to see which ones work best for you and which ones are the most successful.
Dry, Flaky & Itchy Scalp: Home Remedies, DIY Treatment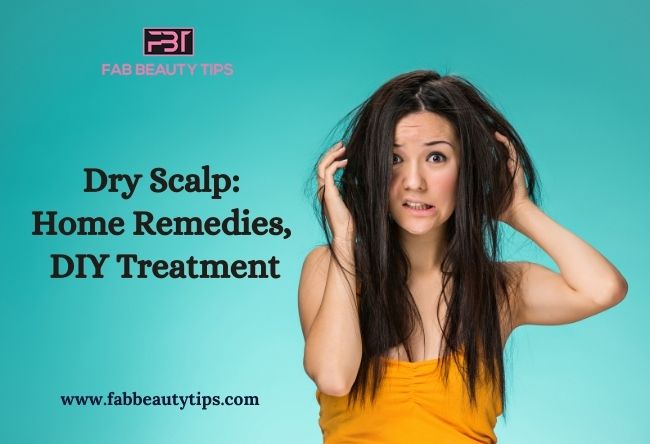 Dry, Flaky & Itchy Scalp: Home Remedies, DIY Treatment
1. Lemon Juice for dry itchy scalp
Lemon juice is a powerful antibacterial, antifungal, and anti-inflammatory agent. It aids in the removal of dirt and dead cells from the scalp. Lemon juice is the best remedy for dry itchy scalp and should always be mixed with curd or water due to its acidic nature.
How to use- 2-3 teaspoons of lemon juice diluted in 1/2 cup water. This solution should be applied to your scalp and left on for 10 minutes. Rinse thoroughly with warm water and a light shampoo.
2. Baking Soda for itchy scalp
Both hair loss and itching can be eased with baking soda. It contains antifungal and antibacterial characteristics that destroy the microorganisms that cause scalp infections. It also calms the skin while balancing the scalp's pH levels. (1)
How to use-  Home treatment for itchy scalp you need to make a paste with 2-3 tablespoons baking soda and water and apply it to your scalp. Allow it to sit for 10-15 minutes before rinsing it off.
3. Onion Juice for dry and itchy scalp
Sulphur-rich onion juice reduces hair loss and feeds hair follicles. It moisturizes your hair and soothes itching while also reducing scalp dryness. Onions have antibacterial qualities that keep your scalp clean and healthy while also reducing irritation. Onion juice used topically can help to decrease dandruff and dry skin.
How to use-  Squeeze the onion juice out after peeling and grating the onion. Using a cotton ball, apply this to the scalp thoroughly. Allow for 20 to 30 minutes before shampooing.
4. Aloe Vera for itchy scalp
Aloe vera gel is a natural coolant that relieves itching and moisturises the scalp. It also aids in the healing of small wounds and blisters. It can also help with dandruff, which is one of the most common causes of itchy scalp. (2)
How to use- Apply aloe vera gel made from pure aloe vera straight on your scalp. Allow it to sit for 15-20 minutes before washing it with lukewarm water. To see greater results, do this twice a week.
5. Apple Cider Vinegar for dandruff
Because it contains probiotics and anti-inflammatory qualities, apple cider vinegar is one of the finest home remedies for dandruff. It kills viruses and yeast that cause skin irritation. Its anti-inflammatory qualities relieve dandruff-related scalp irritations, while its high acidity makes it harder for bacteria and fungus to thrive and produce dandruff. (3)
How to use-  In a bowl, combine one tablespoon of apple cider vinegar and four teaspoons of water. Massage your scalp with this combination. The itching will be much reduced as a result of this. After an hour, wash it off with cold water and a gentle shampoo.
6. Coconut Oil for dry and itchy scalp
Lauric acid, saturated fat with antibacterial effects, is found in organic coconut oil. This acid aids in the proper absorption of coconut oil by the skin and helps to keep the scalp moist. Coconut oil soothes itchy scalps by reducing scalp dryness.
How to use- Warm the coconut oil for 10 seconds before using. Allow it to sit for 15 minutes over your head. When you're through, wash it off.
7. Olive Oil
It includes the anti-inflammatory and skin-protecting ingredients oleocanthal and oleuropein. As a result, massaging your scalp with olive oil might reduce inflammation and ease itching. (4)
How to use- All you have to do is massage warm olive oil into your scalp and hair. Allow it to sit overnight. Wash off the next morning with a gentle shampoo.
8. Yogurt for dry and itchy scalp
Yogurt has active bacterial enzymes that help with dandruff, itchy scalp, and scalp cleansing. It also hydrates your hair and seals in natural oils, giving it a natural shine.
How to use- To prepare a hydrating mask, whisk together the whites of two eggs and 1/2 cup plain yoghurt. Let it stay for half an hour and wash it off with your shampoo. This is one of the best DIY treatments for dry and itchy scalp.
Fortunately, there are a variety of home remedies for preventing and treating itchy, dry, flaky scalp. However, if you have open sores or wounds on your scalp, or if you have excessive redness, you should see a doctor. It's critical to look after your scalp since it affects the health of your skin and hair.
Please follow and like us: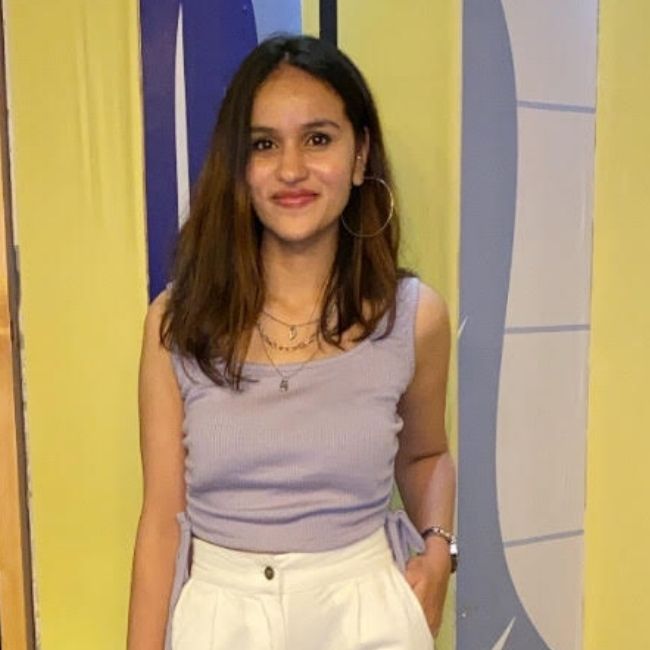 Varsha is a keen content writer with having an interest in writing content on topics like beauty, health & lifestyle. Although she's fairly new, what she likes best about content writing is that it allows her to learn and write about a variety of topics and issues.