Holi, the festival of colors. We all enjoy playing with various colors. But we all worry about our skin and hair and somewhere we restrict our self.
We all remember playing with colors while we were kids. As we grow up we suffer from so many skin and hair problems.
So, we get more conscious about Holi colors and about there side effects on skin and hair.
However, there's no denying that most Holi colors these days are made using chemicals that can damage your hair and skin to a great extent. These chemicals could turn out to be extremely dangerous and might penetrate the top layers of your skin, causing rashes and acne breakouts.
Hence, it is important to take proper care of your hair and skin before you head out to play Holi.
Down below I mentioned a few Pre Holi and post-Holi Skincare tips & Holi hair care tips.
---
Holi skincare tips
---
When these Holi color directly comes in contact with your skin doesn't matter what your skin type is; Your skin badly gets affected. You might not notice the side effects of colors instantly. But it can give you acne breakouts or any skin reactions if you haven't taken proper care of your skin.
---
Pre Holi Skin Care Tips
---
Pre Holi skincare is more important. You can prevent many skin problems. Such as dryness, acne breakouts, skin rashes and many more. Before playing with colors you must keep these few things in your mind.
1. Apply Sunscreen before playing Holi
Apply a good sunscreen of SPF 30, 20 minutes before going out in sun. Direct sun exposure can tan your skin.
2. Apply Moisturizer before playing Holi
If you already have dry skin than first apply a good sunscreen. Then wait for a few minutes and apply moisturizer. You can also use some moisturizer which contains SPF 30. Few such products are available in our market.
3.Apply some oil this Holi
Apply some almond oil or coconut oil on your body just before heading out for Holi celebration. Almond and coconut oil will nourish your skin and create a protective barrier between your skin and colors.
4.Nair care for Holi
Apply a clear base coat or any nail polish on nails. So that your nails won't get colored with those Holi colors directly.
5.Lip care for Holi
Don't miss to apply Vaseline or your favorite lip balm to your lips. This will protect your lips from getting dry and damaged by Holi colors.
6.Waterproof Makeup
Use only waterproof makeup products for the skin. Cause you also wanna look beautiful in the picture and create some good memories of Holi.
7. Keep your energy up
We all easily get dehydrated while playing with colors. So, it is very important to keep drinking water, juices, some glucose or energy drinks.
---
Post Holi Skin Care Tips
---
After playing with harsh colors, then the next most important thing one has to do is getting rid of colors from the skin. Removal of colors after playing Holi is the most tedious job. Down below I mentioned a few post-care.
1. Avoid soaps this Holi
Most of the soaps will make your skin and face dry. Because they are alkaline in nature.
2. Don't scrub the skin
Do not scrub a lot for just removing color from skin or face. Use mild exfoliator or bath salts (in a small quantity). And you can use loofahs gently on the skin.
3. Gently rinse your face
Rinse your face with plain water, then use cleansing cream or lotion on face. And then wipe it with a wet towel or wet cotton pad.
4. Use oil around eyes
Use baby oil around eyes, it will gently remove colors around eyes. Don't scrub, just dap and wipe gently.
5. Try some homemade remedies
Try some ubtan, using curd, turmeric, honey, and besan. You can also use aloe vera cream to cleanse. It moisturizes your skin and fights against infection.
6.For itchiness
If there is itching, add two tablespoons vinegar to a mug of water and use it as a last rinse. This helps to reduce itching. However, if the itching continues, and there is rash, redness or any other allergic reaction, consult a doctor as soon as possible.
---
Holi Hair care tips
---
---
Pre Holi Hair Care Tips
---
Dry and wet colors of Holi contain harmful toxins that can make your hair dry and frizzy. You need to take extra care of your hair so that this festival of colors does not take away the natural oil from your hair and damage the hair shaft.
1.Hair oil massage before playing Holi
Before you step out to play Holi, it is very important to apply a good coconut-based hair oil over the length of your hair as well as massage your scalp thoroughly. You can use any other hair oil of your choice like jojoba and castor oil mixed together work well too. The oil will act as a protective covering layer to your hair.
2. Use Lemon
Before applying the hair oil, add few drops of lemon to the oil if you have sensitive scalp or dandruff in your hair. The lemon acts as a barrier helps in keeping the toxins from the colors from damaging your hair.
3. Use Leave-on Conditioner or Hair serum
If you don't like using hair oil, you can apply leave-on conditioner or hair serum on hair before playing Holi. Take very little, spread on both palms and massage lightly into the hair. It will help to clean your hair easily when you wash off the colors.
4. Use hair cream
You can also go for a hair cream containing sunscreen which is easily available in the markets. This protects the hair from the effects of sun exposure and dryness caused by colors.
5.Cover your hair or braid them
Those who have long hair should braid it or tie it up in a ponytail or make a bun so that not all the hair gets exposed to the color stains.
6.Wear a scarf or cap
If you have short hair, you should wear a cap, scarf or cover your hair with a bandana. This will protect your hair from all the colors loaded with chemicals. If possible wear a plastic shower cap under your cap.
7. Don't use any accessories
Don't use any hair accessories while playing with colors because when the hair gets wet, it becomes weak from the roots and the accessories pull it off.
---
Post Holi Hair Care Tips
---
Post care is more important in the case of hairs. Down below I mentioned a few post-care for hair.
1.Brush your dry hair
After playing with dry colors, brush your hair well. Doing this will take out most of the color while brushing only (It works only in dry colors.)
2. Rinse out hair gently
For wet colors, first, rinse hair thoroughly with 'cold water' as it removes the colors easily. Use mild natural cleansing shampoos or baby shampoos as they are gentle and free of chemicals. Don't try to massage shampoo harshly to take off the color in one go. It may take a few days to take it out completely. Don't brush your hair while hairs are wet.
3. Use hydrating conditioner
After a hair wash, apply a thick layer of intense conditioning or a serum all over the length of your hair. (Don't apply the conditioner to your scalp.)
4. Don't use blow drier
Avoid blow-drying after a wash on Holi, let your hair dry up naturally. Even if you are using blow drier use cold air or mild hot air.
---
So, these are some simple and effective Holi skincare tips and Haircare tips u can follow. Hope u enjoy the festival of colors.
I hope this has helped you in a way and do leave your comment below and share it with your friends, Thank You.
---
Disclaimer: Please note that This article is for informational purposes only and does not constitute medical advice. The information provided above is not a substitute for any professional medical advice. We always suggest you talk to your doctor about the risks and benefits of any treatment.



Please follow and like us: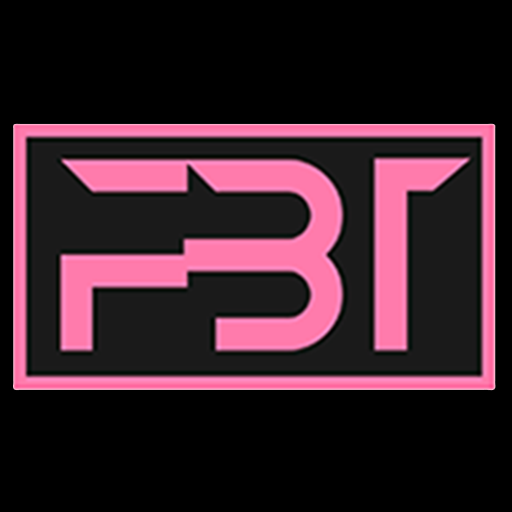 Hi, this is Team Fab Beauty Tips. We have a team of certified cosmetologist. It includes deep study about skin, hair, nails and makeup. Having a proper knowledge about these things inspired us a lot to share our knowledge with everyone. So that everyone can achieve there desired beautiful and trendy look.