Turmeric is quite known for its amazing benefits for the skin. This is why it is used in a wide range. In commercial and homemade products. We love our 100% natural and pure home remedies which include turmeric so here we bring to you some home remedies for turmeric night serum for glowing skin.
Turmeric night serum for glowing skin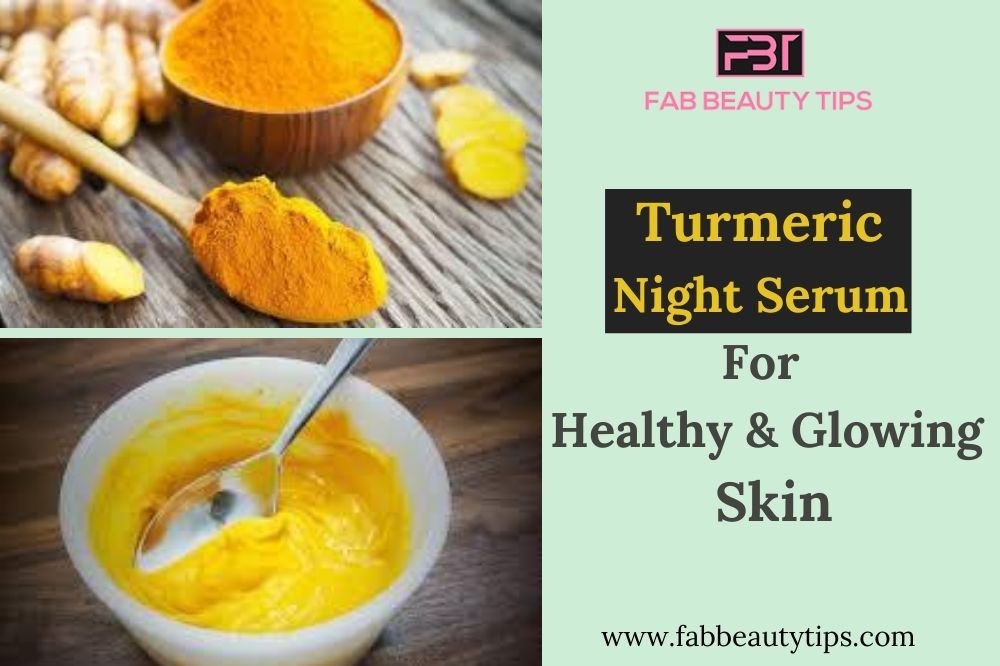 Turmeric night serum for healthy glowing skin
What you need:
3 tablespoon commercial organic aloe vera gel

1 teaspoon

Argan oil 

5 to 10 drops tea tree or Rose oil

¼ spoon wild turmeric powder
What you have to do :
Take a bowl, mix all the ingredients in a bowl, and mix it well. Transfer this gel in a dropper bottle or pump bottle. Take pea amount and apply on skin generously before going to bed. Let it soak in the skin and leave it. You will see miraculous results the next day
How often should you use :
If used every night it is good for the skin.
Why this works :
Turmeric has great skin healing, anti-inflammatory, and antimicrobial properties. And aids glow to the skin

Argan oil moisturize and gives soft skin

Tea tree has anti-acne properties and heals the skin

Aloe Vera gel moisturize and give clear smooth and supple skin

So use this turmeric night serum almost daily.
Caution: Do not over add turmeric as it leaves a stain on clothes and makes skin yellowish. It's recommended to take organic Aloe Vera gel as a fresh gel and always recommended to do a patch test before using any home remedy. Be it home remedies or be its commercial products. A patch test is must needed. Take a small quantity of a product and use it behind your ears. If it shows any disorder to the skin or if it is allergic to skin it will show up. This is how you can do a patch test.
---
More article you may love to read
---
25 Best Turmeric Benefits for Skin, Hair and Health
15 Herbal Beauty Tips For Glowing Skin
22 Best Juices for Healthy and Glowing Skin
---
Do leave your comment below and let me know if you have used above Turmeric night serum for glowing skin also share it with your friends
Thank You.
---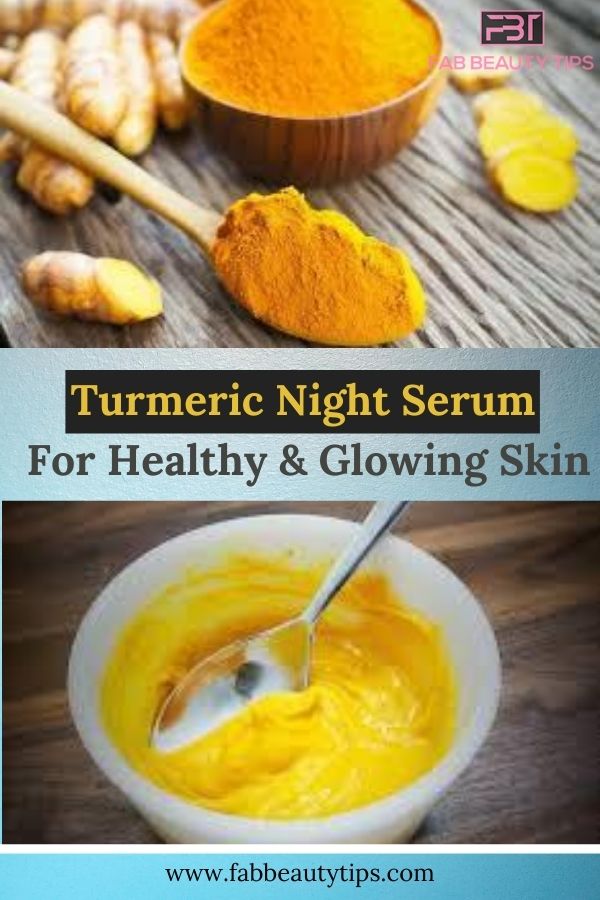 ---
Disclaimer: Please note that This article is for informational purposes only and does not constitute medical advice. The information provided above is not a substitute for any professional medical advice. We always suggest you talk to your doctor about the risks and benefits of any treatment.



Please follow and like us: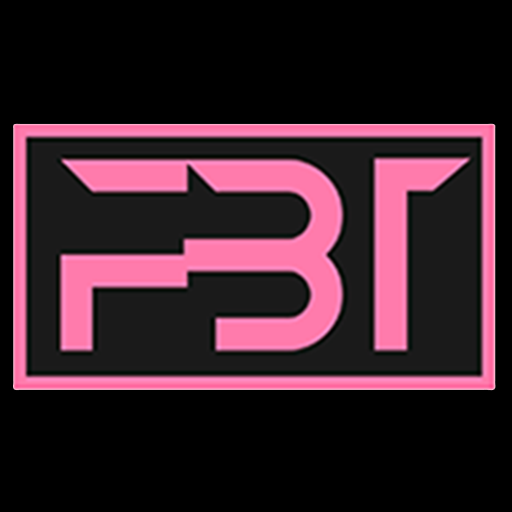 Hi, this is Team Fab Beauty Tips. We have a team of certified cosmetologist. It includes deep study about skin, hair, nails and makeup. Having a proper knowledge about these things inspired us a lot to share our knowledge with everyone. So that everyone can achieve there desired beautiful and trendy look.