If you naturally feel at home applying make-up, styling hair and designing nail art, then now is the perfect time to become a beauty therapist.
In the last few years, this career niche has taken the market by storm, creating in its wake a whole host of career opportunities that can truly transform the way you work. So lets move on to the topic how to become a beauty therapist and clear all your doubts.
How to become a beauty therapist
Why is it suddenly so popular?
Can anyone become a beauty therapist?
For Beauty therapist what other skills do I need?
What are my job options upon qualifying?
---
Why is it suddenly so popular?
It is funny how only a decade ago, working as a beauty therapist wasn't considered great. Sure, everybody loved getting their hair, nails and makeup done; however, if you professed a desire to work in this field, it was massively frowned upon.
Yet, this opinion has rapidly changed over the years, making beauty therapists some of the most highly sought after employees on the market.
Part of the reason for this transformation is the range of beauty therapy treatments customers can now enjoy. Gone are the days where you go to a salon or spa; get a quick haircut and treat your nails to a splash of colour.
Instead, the moment you walk through the door, you can choose from a variety of treatments: manicures, pedicures, personalised nail art, haircuts, head massages, foot massages, full body massages, spray tans… the list is endless.
With so much to choose from, visiting a salon has become a day-long adventure that is still steadily growing in popularity with the arrival of every new beauty treatment.
---
Can anyone become a beauty therapist?
Yes!!
As long as you have got the drive, the passion and the willingness to keep on developing your skills; then anyone can become a beauty therapist if they put their mind to it.
To get started – and most importantly become a fully qualified beauty therapist – all you need is a level 2 or 3 NVQ qualification or Diploma in the following:
Level 3 Diploma in Beauty Therapy (you'll have the choice to study from make-up, nails and spa treatment)
 NVQ Diploma in Advanced Beauty Therapy (Level 3).
Level 3 Diploma in Beauty Therapy Treatments.
Qualification
Now getting these qualifications is easier than you think.
Assistant in a salon/spa – there are a number of salons that still allow you to work as an assistant in their salon and earn your qualification on the job.
College – most colleges offer a range of beauty therapy courses and can also help you to find work experience in a local salon.
Online beauty therapy courses – this is possibly the easiest and most convenient way to earn these qualifications. Not only can you complete them from the comfort of your own home; you can also mould them to work around your current job commitments. Depending on which online beauty therapy course you enrol onto, you can also attend short on-campus workshops, where you'll get to test out your newly acquired knowledge. Another advantage to this route is that most providers offer a diverse range of courses, meaning you can build up an impressive portfolio of skills.
Private beauty school – these allow you to study and train under one roof, although they are the pricier option of the bunch.
As you can see, you could easily go the apprentice route; learn on the job and build your reputation on your experience alone – if you're naturally talented, an employer will notice. However, in order to offer specific treatments e.g. massage and aromatherapy, you will need to acquire some professional training.
Similarly, there are some treatments where advanced knowledge in bones, hormones, circulation and electrical science is essential. And the best way to gain this knowledge is through official courses.
---
For beauty therapist what other skills do I need?
Beauty therapy is a very customer orientated, so alongside the above qualifications – and experience – you'll also need to possess:
A friendly and welcoming manner
The ability to clearly explain procedures and answer client questions
Tact and diplomacy – fact: many people treat salons as confessionals, so you will hear things that you shouldn't hear. TIP: pairing your beauty therapy training with qualifications in counselling, mental health and psychology can prove beneficial to your career
An ability to sell products and encourage repeat visitations and should you choose the self-employment route…
An awareness of how to manage your business, financials and taxes
---
What does the job entail?
The day in the life of a beauty therapist can vary depending on whether you have specialised in one area or have trained across multiple. In most instances, you will be expected to provide face and beauty treatments in the following:
Facials (cleansing, massaging and toning skin)
Eyebrow shaping and eyelash colouring/tinting
Makeovers – during these you would advise clients on the best techniques for application, as well as would advertise products sold within the salon
Manicures, pedicures and other nail treatments e.g. nail extensions and nail art
Electro-therapy and non-surgical skin improvement treatments
Spray tanning
Waxing
Massage
Aromatherapy
Hydrotherapy
Reflexology
Advanced therapy – epilation techniques, piercings, tanning, face/body art, laser and light treatments
In addition to performing specific beauty treatments, you'd also be expected to answer the phone, greet clients, check and order supplies, keep up-to-date notes on client medical histories and their assigned treatment plans, and doctor referrals (if needed).
---
What are my job options upon qualifying?
Experience can go a long way to improving your employability, portfolio and job options. Starting out, you can expect to earn around £15,000 progressing to £17,000 as you gain more experience (and £20,000 plus should you choose to become a salon manager).
However, this isn't your only option…
For instance, where you work can greatly influence your rate of pay. Spas, hotels and cruise ships on average pay more than high street salons, so being choosey on where you work can make a big difference.
Similarly, thinking outside of the box can open many doors…
A great example of this is fashion, film, the media and theatres. These are all places that require make-up artists, stylists and beauty therapists for their actors/presenters/models. So if you have got the guts to think big, you may find your salary happy subsidised.
Alternatively, choosing to work for yourself can offer you greater control over how much you earn. Naturally, you wouldn't be able to charge a lot if you are just starting out; however, as you build your portfolio – and essentially prove the quality of your work – you can begin to raise your prices.
---
I hope this article has helped you in a way to solve all your doubt on the topic how to become a beauty therapist. Do leave your comment below and let me know if you will try to become a beauty therapist or not and if yes why.Do share it with your friends too.
Thank You.
---
[social_warfare]
Please follow and like us: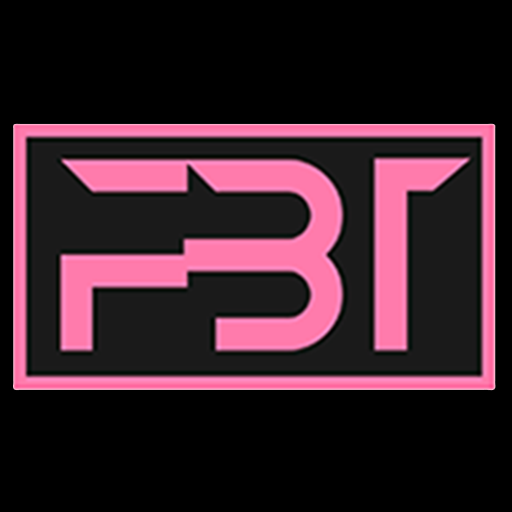 Hi, this is Team Fab Beauty Tips. We have a team of certified cosmetologist. It includes deep study about skin, hair, nails and makeup. Having a proper knowledge about these things inspired us a lot to share our knowledge with everyone. So that everyone can achieve there desired beautiful and trendy look.