Benefits of almond oil for skin which prevent the skin from losing its natural moisture and allows it to retain more. The oil's emollient characteristics also aid in the improvement of skin complexion.
Do you suffer from dry, flaky skin? Then almond oil can be your skin's closest friend, providing all of the hydration and nourishment it requires. And that's just one of Almond oil's numerous advantages.
Are you eager to know more about the oil's other benefits? Let's look at some more ways to apply Almond oil to your skin.
Benefits of Almond Oil for Skin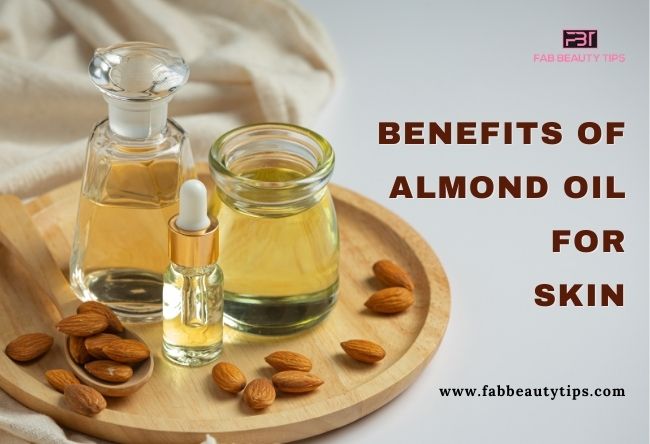 Benefits of Almond Oil for Skin
1.    Make Skin Healthy
Getting healthy and glowing skin is not a very difficult and expensive thing nowadays. It will all be sorted because of the almond oil. This oil makes your skin healthy from within and also gives the natural glowing skin. You just have to apply this oil on your face, neck, and body at night and sleep.
2.    Reduce Dark Circles
Another benefit of almond oil for the skin is it helps in reducing the dark circles and makes them lighter than they are. It nourishes the area around the eyes and also prevents wrinkles under the eyes. (1)
3.    Delays Signs Of Aging
Well, this oil not only makes the skin healthy but also treats wrinkles, dark spots, and fine lines. It helps in delaying the signs of aging and helps in achieving the younger-looking skin.
4.    Remove Dead Skin Cells
These benefits will amaze you but it works great for removing dead skin cells from the skin. The moisturizing properties of almond oil will help in removing the impurities from the skin and thus make it look young. You just need to mix gram flour milk and a few drops of almond oil and scrub your face with this. (2)
5.    Cures Eczema And Psoriasis
Almond oil soothes the skin and helps in treating the problem of eczema and psoriasis. It nourishes the skin well and prevents it from drying. It is beneficial in every type of skin-related issue.(3)
6.    Reduce Tan
The harsh rays of the sun cause tan and sunburns problems on our skin's topmost layer. It also goes into the deep layer of the skin and makes it look dull and dark. But almond oil is there to help us with this issue too. It acts as a natural sunscreen and protects the skin. You can also apply this oil after you are done with your bath and at the night too.
7.    Acts As Hand And Foot Cream
You really don't need to invest in an expensive hand and foot cream that works like any other cream. You just have to do is keep the bottle of almond oil handy and whenever you feel to apply a hand or foot cream take a few drops of it and massage it on your hands and foot. It will moisturize them well and also make them light and bright.
8.    Remove Makeup
Almond oil help with removing the makeup effectively as it opens the pores and makes sure there are no traces of makeup left on the skin. It is very good for removing the water-proof makeup. It breaks the makeup from the skin and cleans it very well. Take a few drops of the oil and massage your face with this and then use a wipe to remove all the oil from the skin.
9.    Moisturizes Lips
Almond oil is a great moisturizer and thus it moisturizes the lips so well. Apply a few drops of the oil at night on your lips and woke up with the softest and pink lips. It helps with treating dry, chapped, and dark lips.
10.  Add Glow To The Skin
As talked about earlier almond oil adds glow to the skin and nourishes it well. When the skin is moisturized well it will glow from the within. Almond oil moisturizes the skin and goes to the deep layers. It brightens up the skin and also lightens it.
11. Treats Stretch Marks
The most common problem faced by the new moms and the other girls is stretch marks. It appears on the skin when the skin loses its elasticity. Almond oil helps in removing the stretch marks by nourishing them. Apply a generous amount of the oil to the stretch marks and massage for five minutes then leave this oil overnight. You will see the results in a short time.
Please follow and like us: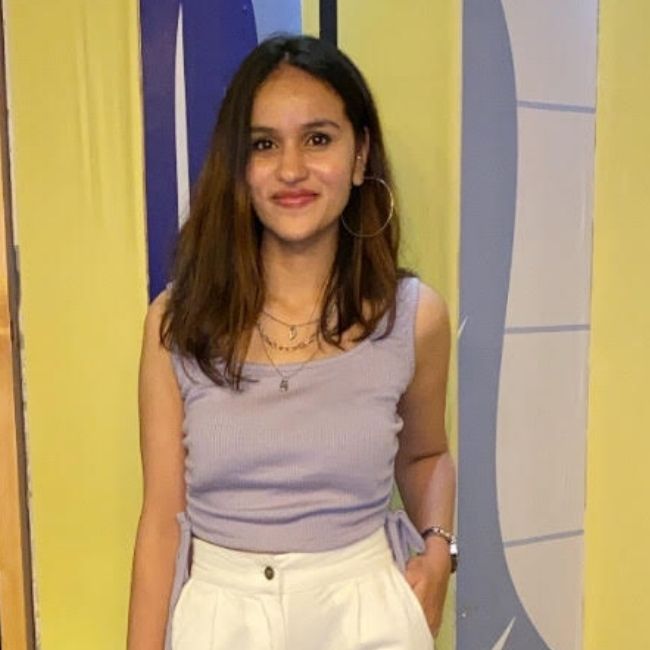 Varsha is a keen content writer with having an interest in writing content on topics like beauty, health & lifestyle. Although she's fairly new, what she likes best about content writing is that it allows her to learn and write about a variety of topics and issues.