You can't escape the power of natural resources, whether or not you like them. You can't help notice cosmetic products containing natural extracts these days, no matter where you look. Our nation is a treasure trove of unique and potent chemicals that are beneficial to human health and appearance. Ayurveda, an age-old Indian method for treating practically all health and aesthetic problems, promotes the use of these ingredients in their purest and most natural form. In this blog, we will speak about the benefits and uses of neem oil for hair and skin, a well-known component used in various ways to keep us healthy.
The evergreen tree neem, also known as Azadirachta Indica or Margosa tree, is mostly found in the Indian subcontinent. This little tree has a slew of health-promoting characteristics. It wouldn't be inaccurate to think of neem oil as a magic potion, given its bark, roots, seeds, and leaves, as well as its oil.
14 top benefits and uses of neem oil for hair and skin
7 Benefits of Neem Oil On Hair
7 Benefits of Neem Oil For Skin
14 top benefits and uses of neem oil for hair and skin
7 Benefits of Neem Oil On Hair
Neem oil, which is high in antioxidants, solves all of your hair issues. Combining your regular oil with neem oil might help your hair and scalp thrive. Let's look at all the issues that this oil can cure.
1. Cures Dandruff
Neem oil has antifungal qualities, according to both experts. Fungus on the scalp is a common source of dandruff, and neem oil can help you get rid of it naturally. Those with dandruff, a dry scalp, and frizzy hair, according to Markowitz, will benefit the most from using it.
Use- Those with a dandruff-prone scalp should use neem oil daily to keep the issue at bay and preserve the scalp's pH balance.
2. Treats Lice
Neem includes azadirachtin, an insecticidal compound that stops lice from growing and reproducing, finally killing them. Neem oil's strong odour repels lice, thus it's also utilised as a preventative therapy. (1)
Use- Apply neem oil to your scalp and leave it on overnight to get rid of lice. Comb your hair with a small comb the next day to eliminate any dead lice.
3. Prevents Premature Graying
Neem oil can help to prevent premature greying of your hair by combating hormonal imbalances. However, you should know it will only delay the onset of further grey hair. Hair that has already become grey because of ageing will not become black again.
Use- Heat the neem oil and apply it to your scalp to ensure that it penetrates the follicles easily.
4. Conditions dry hair
The fatty acids in neem oil, such as linoleic, oleic, and stearic acids, nourish the scalp and hair. These fatty acids also help to hydrate and nourish dry, brittle hair.
Use- Regular application will result in lustrous hair.
5. Treats scalp infections
Neem oil is recognised as a scalp saviour because of its powerful therapeutic capabilities (anti-inflammatory, antiseptic, antibacterial, anti-fungal, and antiviral). It also controls sebum output and normalises scalp dryness or oiliness. It offers a cooling and relaxing effect that aids in relaxing.
Use- Apply neem oil to your scalp at least once a week to prevent scalp infections while also calming your mind.
6. Promotes hair growth
Neem oil's restorative qualities stimulate hair follicles, which promote hair growth. It also improves blood circulation in the scalp, which helps to prevent hair loss and thinning caused by pollution, stress, and medicine. Because of its anti-inflammatory and antibacterial characteristics, it also treats scalp infections, allowing hair to resume its natural growth cycle.
Use- Apply a little pressure with your hands while applying the oil to the scalp to ensure it well stimulates the follicles. This will help you relax and increase your blood circulation.
7. Prevents hair thinning and baldness
Neem oil is high in fatty acids, which are beneficial to the scalp in a variety of ways. Regularly applying this oil to the scalp improves hair follicles and encourages hair growth. Neem oil inhibits excessive sebum production, which causes hair loss and stagnation.
Use- Let the oil stay overnight and wash your hair in the morning.
7 Benefits of Neem Oil For Skin
Neem oil offers several skin advantages. It not only treats acne, but it also works as a spot treatment and helps with hyperpigmentation. It's used to treat skin illnesses and infections because of its anti-inflammatory, antifungal, and antibacterial characteristics.
1. Treats dry skin
Neem oil is rich in skin-beneficial elements, including vitamin E and vital fatty acids, making it an excellent natural remedy for dry skin. According to previous studies, it may penetrate deeply into the skin, mending fractures caused by extreme dryness and ensuring that all of your moisture is held in. (2)
Use- To use Neem oil to moisturise the body dilute it with a carrier oil
2. Reduce scars
Neem oil also contains vitamin E, which aids in the healing of your skin, particularly scars. According to research, neem oil can help scars fade more quickly. They have also shown it to aid in the healing of wounds and the reduction of acne-related dark spots. Its skin-healing powers are, in a nutshell, remarkable.
3. Healing minor wounds
Since ancient times, neem has been utilised for healing. It's an excellent solution for small wounds and abrasions because of its antiseptic characteristics. Neem oil boosts general immunity and speeds up the healing process when applied to wounds or wounded skin.
4. Treats Acne
Neem oil is an excellent acne treatment because of its antimicrobial qualities. They have proved it to assist spot treatment in the short term and be effective in the long run.
Use– Apply neem oil straight to your pimples with a cotton swab. "Let it work its magic for you overnight."
5. Fights wrinkles
Neem Oil can be used as a natural alternative to anti-ageing treatments. It promotes the formation of collagen, which helps to decrease wrinkles and fine lines on the face. It also includes carotenoids, which help to protect the skin from free radicals, which cause ageing.
6. Soothes inflamed and itchy skin
Acne, burns, eczema, psoriasis, and rashes can create red, itchy, inflamed skin. Using neem oil regularly reduces the formation of histamine and other irritants, which helps to calm the skin. Nimbin is an ingredient that aids in the treatment of eczema and dermatitis. The antiseptic and antibacterial qualities of the oil also help to treat skin ailments. (3)
7. Saves the skin from insects
Neem oil protects the skin from mosquito bites by acting as an insect repellent. It works well against Anopheles mosquitoes, which carry malaria.
Use– Neem oil can be applied to the skin directly after diluting it with a carrier oil. You might also use diffuser lights to burn it in.
Neem Oil cleans, restores and cures head-to-toe. For ages, people have used neem oil on their skin and hair. Though neem oil is found as oils, gels, lotions, creams, soaps, and shampoos, it is most useful to use pure Cold-pressed Organic Neem Oil straight to skin and hair (after diluting with a carrier oil). This type of oil has various substances that are beneficial to the skin and hair.
Please follow and like us: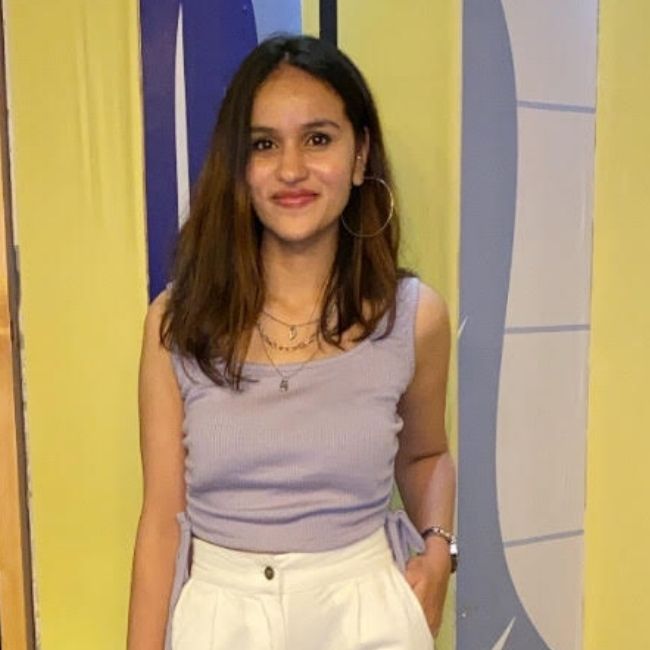 Varsha is a keen content writer with having an interest in writing content on topics like beauty, health & lifestyle. Although she's fairly new, what she likes best about content writing is that it allows her to learn and write about a variety of topics and issues.