If you have tried every way to lose weight but are still not able to? Wondering where you're going wrong? Well, there might be a few reasons behind it. To begin with, maybe you aren't following your diet appropriately. Second, in order to lose weight, you need to speed up your metabolism and digestion. It turns out that some herbs we use in our meals regularly are more effective for weight reduction than you would think. Some herbs can help you lose weight and increase your metabolism. They have a thermogenic impact, which means they boost your metabolism. Other herbs suppress hunger, allowing you to eat fewer calories naturally. Here's a list of such herbs for weight loss:
12 Herbs That Can Help You Lose Weight
We have used these herbs in treatments for thousands of years to help the body recover and burn fat.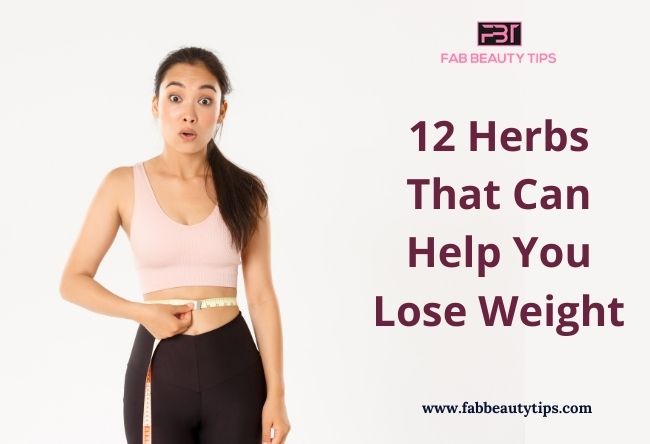 12 Herbs That Can Help You Lose Weight
1. Turmeric
Turmeric, which is also known as Indian Saffron, is a spice in curries and is one ingredient that is available in the kitchen throughout the year. It is a bright yellow spice known for its flavour, colour, and health benefits. Curcumin is the active ingredient in turmeric.
It helps you lose weight by increasing fat loss, reducing abdominal fat, and increasing your weight reduction efforts. Also prevents the fat production. Turmeric is a warming spice, which means it raises your body's warmth and speeds up your metabolism. (1)
How to include turmeric in your diet-
The easiest and most popular way to use turmeric other than using in curries is to make turmeric milk aka Haldi doodh and consuming it every morning will give an overall health benefit.
Having turmeric tea not only helps you lose weight but also helps to detoxify and cleanse your system.
Turmeric in Green tea increases your metabolism rate and helps you lose weight quickly.
Turmeric and Ginger syrup is another way to include turmeric in your diet to lose weight and increase your metabolism rate.
2. Gurmar
Gurmar extracts are excellent at burning fat and losing weight. The leaves have been proven in studies to have an anti-obesity impact, preventing weight gain and improving general health indicators linked to obesity and delaying sugar absorption. When taken before a meal, the supplements stimulate the central nervous system, which controls stress, corrects disrupted sleep, and alters cortisol levels, resulting in reduced food intake and weight management.
How to include gurmar in your diet-
You can use gurmur as a tea by boiling it for 5 mins then steeping it for 15 mins before serving as it's the best herb to lose weight.
To use it as a powder begins with 2 grammes and escalates to 4 grammes if no adverse reactions occur.
You can get the ready 100mg capsule from the market too and use it 3 times a day.
3. Lemon Peel
For weight loss, lemon has long been regarded as one of the most effective fruits. The pulp and juice are the most often utilised parts of the fruit, although the peel is frequently discarded. We have found lemon peel to be high in bioactive chemicals that may have a variety of health advantages.
The vitamin, mineral, and fibre content of lemon peel, such as calcium, potassium, and Vitamin C, provides a nutritious boost to your body. Lemon peels also contain beneficial enzymes that aid in our overall well-being. As a result, by discarding the lemon peel, you are doing your body huge harm.
How to include lemon peel in your diet-
Lemon peel tea with a hint of lemongrass. There is no exact proportion, you can keep experimenting with the ratio.
In a cup of boiling water add lemon peel, optionally you can add fresh or dried lemongrass.
Let it steep for 15 mins and then drink this herbal tree.
You can also try to add lemon peel to every meal you have like, for a wonderful taste.
4. Mint
This contains a compound called menthol, which balances digestion if you suffer from diarrhoea or constipation. Drinking mint infused water is delicious and helps your body in eliminating fat during a diet as it aids digestion, boosts metabolism, and this herb is functionally low in calories.
How to add mint to your diet-
Mint water- For this fill a bottle halfway with water, then add 5-6 mint leaves and chill overnight. Throughout the day, sip on this flavoured water. If desired, a dash of lime and sliced cucumbers can also be added to the tumbler.
Mint tea- This tea is a herbal weight loss drink that can help you lose belly fat by boosting your metabolism. Get dried mint leaves and place them in a pot of boiling water. Allow for 8–10 minutes of steeping time. Serve immediately after straining. You may also flavour the beverage with a spoonful of honey if desired.
5. Caralluma Fimbriata
            A south Indian dried herb for weight loss that is often used in diet pills. This herb suppresses the appetite and makes you feel less hungry throughout the day. It helps to boost mood and happy hormones in the brain, making you less likely to crave. (2)
How to add Caralluma Fimbriata to your diet-
They use this herb in several ways in India, where it grows.
Many people prefer to eat it raw or boil it first, despite its terrible odour.
Others use it in condiments like chutneys and pickles or cook it as a vegetable with spices.
6. Cumin
Cumin seed water can help to lower insulin resistance, which is the leading source of weight gain. Drinking this cleanses the body internally, which may be needed if you have been eating junk food for a long time. This benefits our small intestine, liver and boosts our immunity.
How to add cumin to your diet-
Take two litres of water and add 2 tbsp of cumin powder to it.
Boil it for 5 mins and keep it for the entire night.
In the morning, warm it up a bit by adding turmeric, lemon and black pepper according to your taste and drink it.
Drink this water for the whole of the day.
7. Cardamom
       These seeds are used for flavouring Asian cuisine and have intense fat-burning properties with loads of healthy essential oils. They strengthen the stomach and digestive system. They also help to prevent detox symptoms when losing weight such as feeling light-headed or weak.
. How to add cardamom to your diet-
Take 2 pods or ½ tsp of cardamom powder and crush them.
Fill the cup with the seeds and peel with warm or room temperature water. Cover with the lid and rest it overnight.
Drink the water the next day on an empty stomach and chew along with the seeds and peel.
8. Dandelion
           Dandelions are the best herb for weight loss as they are not only pleasant to look at, but they're also edible. They're nutrient-dense. Dandelions have been found to slow down digestion. This keeps you fuller for longer, ensuring that you don't overeat. Dietary fibre, antioxidants, minerals, and Vitamin K1 are abundant in dandelions. They also include beta-carotene, an antioxidant that fights free radicals and protects the liver.
. How to add dandelion to your diet-
To prepare dandelion tea using the root, you need to boil 2 cups of water.
Add 1 tbsp of Dandelion (dried and coarsely chopped) into the boiling water and let it boil for 10 mins.
Let the tea steep for 30 mins.
Next, strain the tea and then enjoy it.
9. Green Coffee
            Green coffee herbs help for weight loss, as the components which are found in are chlorogenic acid, which is fundamental for overall health. Well, it's also known to regulate blood glucose levels and help with mood and anxiety issues. It also creates balance and controls blood pressure levels. (3)
How to add green coffee to your diet-
Soak 25 grams of green coffee beans in 300 grams of water and soak it overnight.
Boil the same in a low flame for 15 mins and let it cool down for an hour.
You can add cardamom to taste and stir it later and drink it.
10. Chamomile
     This is a gentle herb that is often used to make herbal teas. This herb helps you get a more restful night's sleep, as you must sleep more without stressing to lose weight as sleep triggers growth hormone for weight loss. It also curbs your appetite, detoxes your body and boosts your immunity.
How to add chamomile to your diet-
To get the most out of chamomile, steep it for at least 10 minutes before drinking. Make iced chamomile tea by serving the drink warm.
Drinking a cup of chamomile tea before each meal promotes the production of stomach secretions, which may aid weight reduction.
11. Fenugreek
These herbs for weight loss contain fenugreek seeds that are high in iron, magnesium, and manganese, all of which are beneficial to one's health. Fenugreek certainly aids in the treatment of metabolic disorders like diabetes. The fibre component of fenugreek aids with appetite management. Reduced appetite and food consumption can aid in weight reduction. Finally, fenugreek aids in the reduction of systemic inflammation, which can obstruct the body's capacity to turn food into energy. (4)
How to add fenugreek to your diet-
Take 2 tsp fenugreek seeds every day with 1 cup of water.
Soak it overnight.
Strain it and drink the water empty stomach in the morning.
12. Cayenne Pepper
It's well known the Cayenne pepper for its spicy flavour and for being one of the most effective herbs for weight loss and metabolism. As a result, Cayenne pepper's weight-loss properties are mostly because of its spiciness. Capsaicin is the active component in peppers that gives them their spiciness. It's really classified as a chemical irritant to mammals, which is why eating it causes pain on your tongue, and it's this component that has been linked to weight reduction. (5)
How to add cayenne pepper to your diet-
Take a ¼  teaspoon of cayenne pepper twice a day in your juice or smoothie with 1 lime.
Last, stir it well before drinking.
Please follow and like us: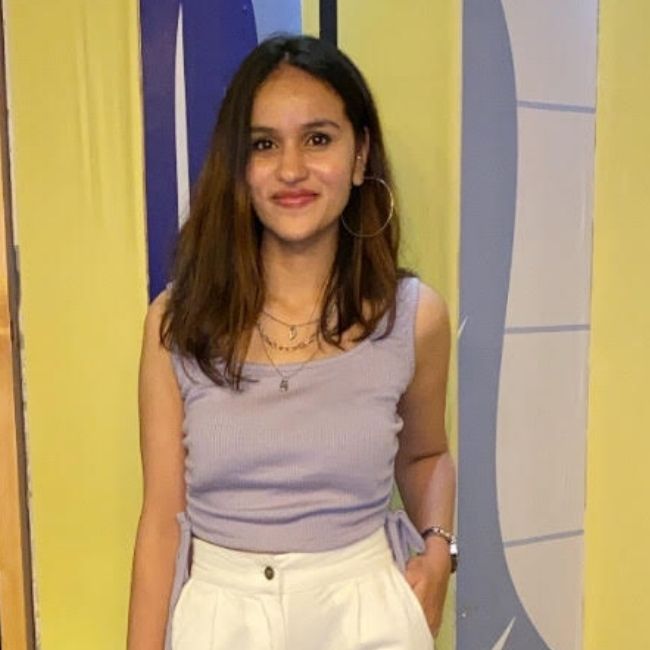 Varsha is a keen content writer with having an interest in writing content on topics like beauty, health & lifestyle. Although she's fairly new, what she likes best about content writing is that it allows her to learn and write about a variety of topics and issues.