Colouring your hair is great fun but taking care of it is difficult. Nowadays, many girls want to colour their hair, but they don't give attention to taking care of them, which results in damaged hair and scalp problems. Taking proper care and action for your coloured hair is very important and necessary. There are so many products available in the market which are meant for only the hair which is coloured and damaged from chemicals. Here we come with some tips for coloured hair and how to maintain them healthy.
Tips To Take Care Of Your Colored Hair
Tips To Take Care Of Your Colored Hair
1. Prep Your Hair
If you want your hair to look good when you colour it, then start prepping your hair for the damage months in advance. To prepare your hair, you have to make sure your hair is properly nourished and healthy. Next is to massage oil for 2 months before getting the hair coloured and also avoid using heat tools for breakage and damage.
2. Choose The Right Dyes
When you are colouring your hair, it is very important to choose the right dyes and bleaches for your hair to take less damage. Use protecting products for hair to lessen the amount of damage and to make your colour stay for quite a long time. For dyes always choose the product which has fewer chemicals and is free from ammonia.
3. Follow The Instructions
Finding a good stylist is difficult and when you think about colouring your hair on your own, then it is necessary to follow the instructions given on the pack. Following the instructions are always good if you are doing it for the first time. Make sure you follow the guidelines properly and carefully. It is better if you have someone to help you out.
4. Wait Before Shampoo
Another tip for coloured hair is to wait for at least 2 days to start your shampoo routine. This will help the colour set in your hair and prevent colour bleeding. It would also help you oil your hair which makes a protected layer and make less damage.
5. Cut The Damage
It's always a good idea to cut off the damage. Trimming your hair every month or two is good for your dyed hair. The damage with colouring can be controlled by trimming. Trimming your hair ends keeps the damage from spreading and making your hair less damaged. So it's good to trim your hair on regular periods.
6. Get the Right Products
Freshly coloured hair is more vulnerable to damage and colour bleeding and you must wonder how to take care of your coloured hair. To make sure that your colour stays long and your hair is healthy so it's important to invest in the right type of products that suits your hair and does less harm. Always use colour-protecting shampoos and conditioners as they protect the colour from bleeding.
7. Cut Down Washing Routine
The colour bleeds more when you wash your hair more often. So the best and easier way to make your colour stay longer is to cut down your washing routines. If you wash your hair 3-4 times a week then make it 2-3 times a week. This will help in staying in colour and also keep the hair healthy.
8. Rinse With Cool Water
Washing your hair with hot water makes your hair cuticles more open and large. Which results in hair fall, damage and colour loss. To avoid all these just rinse your hair with cool water. It will close the cuticle and reduce colour bleeding.
9. Get A Dry Shampoo
Dry shampoo helps you to maintain the balance between your washes. Getting a good dry shampoo helps you to manage your hair washes and to stretch out the time. It's also good for those who want to look fresh in early meetings. (1)
10. Good Leave-In Conditioner
Leave–in conditioners have silicone in them which provide a protective layer on the hair. This helps in minimising sun damage and frizz. They also help with protection from heat damage, and styling tools used for hair, which causes hair damage and makes the colour look dull. (2)
11. Hydrate Them
Moisture loss and dryness are after-effects of colouring. The only way to get rid of this problem is to hydrate them with some good condition treatments. Avocados, banana, yogurt, honey and mayonnaise will help you get the effects of deep conditioning and make your hair healthy and strong which can tackle the damage.
12. Nourish Them With Protein
Our hair is made of protein and the side effect that comes with hair colouring is protein loss and which breaks the hair more. And to not see your hair falling more just use the best source of protein which is eggs. Use egg packs weekly on your hair and see the best result.
13. Oil Is Always a Must
While the hair packs and treatments work good on hair, oiling your hair is also a must. Oiling your hair makes them strong from within. No haircare routine is complete without the step of oiling. It makes colour stay too. You can oil your hair at night and wash it in the morning or can take a hot oil massage. Do this at least thrice a week.
14. Easy on Heat
This is pretty well known by everyone that using heating tools daily can do more harm and damage than anything. After getting your hair coloured cut down use heating tools. If you want to dry your hair prefer air drying them don't use blow dryers. Keep this for urgent work only.
15. Regular Trimming
By regular trimming, we don't mean daily but we mean on regular periods say 2 months or 3. This will cut all the damage, split ends and rough hair. This adds a fresh look to your hair and with this, the colour will show more pretty and good. This will also help in preventing more breakage.
16. Never Skip Spa Session
Yes! We know it's difficult for all to go to a spa on regular periods but it's important if you coloured your hair. The hair is already facing damage by colouring and the spa makes them a little good. It moisturizes, nourishes, add shine and makes your look hair healthy. So never skip the spa and you can do it at your home as well.
17. Hair Mask
Using a hair mask nowadays is just as we all get through so much pollution, dirt, damage and such things. Use a hair mask that is high in protein and moisturize your hair very well. You can also use homemade hair masks and can protect your coloured hair. (3)
18. Space Out Your Touch Ups
You find that when you start colouring your hair, it's fun and you can't get over it and don't stop. So you are going to experiment with the colours and styles but remember too much of everything is not good. Take the gap between your touch-ups and let the hair breathe for some time before going to treat them with another chemical. Follow these tips for coloured hair and you will see the absolute results.
Do colouring prone to more damage?
Ans: Yes! If you are not in the state to bear the chemicals, then you should prefer not to colour your hair as it will damage your hair, nevertheless.
How much time can a person have to wait if he/she wants to change colour?
Ans: It will be advisable to wait for 2-3 months.
Can fine hair people opt for colouring?
Ans: It will depend on the health of the hair. If they are good and healthy then would advise not to get them coloured.
So, that's all in this for taking care of the coloured hair. Do follow these tips before colouring your hair and making sure your hair is too ready to handle the damage caused by chemicals.
Do share this article with your friends too.
Thank You.
Please follow and like us: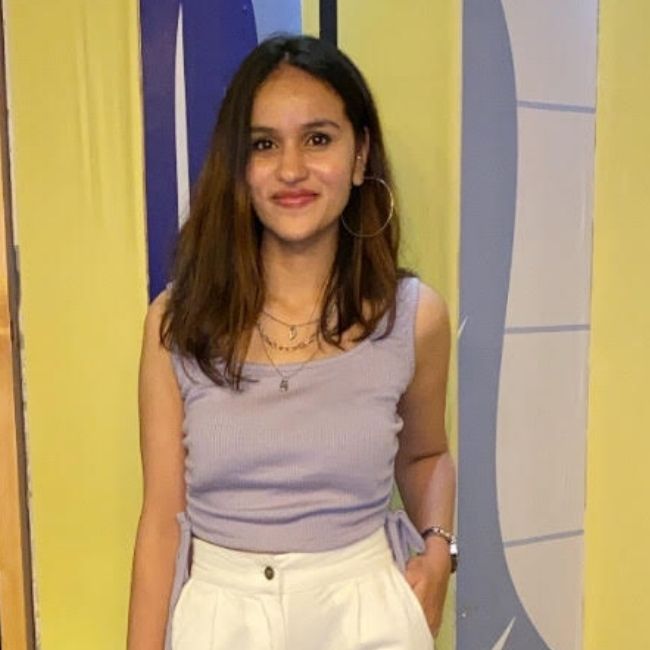 Varsha is a keen content writer with having an interest in writing content on topics like beauty, health & lifestyle. Although she's fairly new, what she likes best about content writing is that it allows her to learn and write about a variety of topics and issues.