Neem leaves are old times home medicine that almost cures every disease. It detoxifies the blood and helps provide a good immune system.
20 Amazing Benefits Of Neem For Skin, Hair, And Health
HEALTH BENEFITS OF NEEM LEAVES:

20 Amazing Benefits Of Neem For Skin, Hair, And Health
HEALTH BENEFITS OF NEEM LEAVES:
1. Tonic for the immune system:
Neem leaves, tea, powder, etc. help provide a good immune system as it detoxifies the immune system.
2. Detoxifies the body:
Neem leaves have the property of detoxifying the body by clearing all the disease-creating germs. The ingredients in neem always help to reduce toxins. It also helps in eliminating the toxins and keeps your body healthy.
3. Reduces ulcers:
Neem leaves help to reduce or prevent ulcers and intestinal issues like constipation etc. It also prevents stomach aches caused by many bacteria (1).
4. Prevents diseases:
The antioxidants present in the neem leaves help reduce different types of cancer. These antioxidants neutralize the free radicals and are harmful by-products of metabolism that can cause cancer in the body (2).
5. Controls diabetes:
Its chemical components ensure that the body is actually receiving the appropriate amount of insulin or not and also helps in controlling diabetes (3).
6. Improves reproductive health:
Neem helps to maintain reproductive health as it helps to prevent sexually transmitted diseases. Hence, it acts as a natural birth control agent.
HAIR BENEFITS OF NEEM:
1. Reduces dandruff:
Neem is used in shampoos and scalp cleanser due to its antibacterial properties (4). This helps in eliminating dandruff and provides strength to the hair. It also prevents baldness.
2. Helps hair growth:
The free radicals cause hair damage and may prevent hair growth, so neem oil is used to protect the hair from such free radicals and also protects the scalp. Neem oil provides strength to hair.
3. Helps reduce the itchiness:
Due to many fungus activities and dandruff, they may cause itchiness to the scalp, therefore the neem leaves or neem oil which when applied to the scalp reduces the itchiness.
4. Prevents the head lice:
Small children usually get head lice and also many adults as well, it is mainly due to not taking proper care of the hair. Neem consists of an insecticidal ingredient that helps prevent nits and lice. They prevent their growth and almost help to kill them.
5. Eliminate split ends:
If you apply the neem oil to the hair, then it eliminates the split ends and nourishes your hair, and provides long life to your hair if applied regularly.
6. Reduces greying hair:
Regular application of the neem oil directly on the scalp helps in preventing the greying of hair and provides natural color to your hair and keeps them healthy.
7. Improves hair texture:
Neem acts as a hair conditioner and helps in improving the hair texture and also smoothens them.
8. Good for frizzy hair:
Neem oil which when applied before shampoo helps reduce the frizziness and settles the volume of hair.
SKIN BENEFITS OF NEEM:
1. Anti-aging:
Neem oil consists of many antioxidants, fatty acids, and nutrients that give long life to your skin.
2. Reduces acne:
Due to the presence of antibacterial properties, Neem helps in getting rid of the acne-causing bacteria. The fatty acids in neem leaves lighten the pimples.
3. Prevents skin diseases:
Neem helps in curing many skin diseases such as psoriasis. It reduces redness, itchiness, etc. It also acts as an antiseptic which prevents skin infections.
4. Useful for dry skin:
Neem has skin healing properties that reduce the drying skin, moisturizes the skin, and balances the pH.
5. Prevents ringworm, and athlete foot:
As already mentioned neem oil has many healing properties, it acts as an antibacterial and helps to heal the athlete's foot and the ringworm.
6. Toning up your skin:
Neem leaves can be used as a toner for your skin. If you wipe out your skin with neem water every night, it will reduce acne and blackheads, etc. You can also apply the neem pack in order to tone up your skin.
Neem has many beneficial properties such as antibacterial etc. which helps curing many diseases and controls acne, blackheads and also provides growth to your hair and many more health benefits to your hair, skin, and health.
Please follow and like us: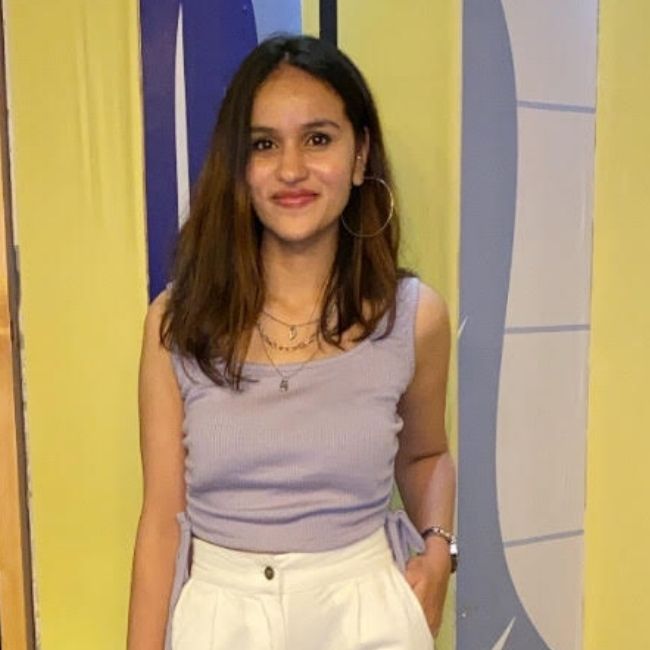 Varsha is a keen content writer with having an interest in writing content on topics like beauty, health & lifestyle. Although she's fairly new, what she likes best about content writing is that it allows her to learn and write about a variety of topics and issues.