Urgent meeting at the office or sudden plan with friends or a function and you are pissed off with those oily hair problems?  Then you are on the right way to prevent that oily scalp and Oily hair. Read this amazing home remedies for oily hair and many amazing tips which will give to gorgeous hairs which you always dream. As oily hair looks Dirty, Unwashed and Lifeless it is important to control this condition so you can look your best with those gorgeous hairs. Keeping your scalp clean is a key way to stay away from oily hair. Using those chemical shampoos all the time is not the solution. Why not switch to these easy home remedies for oily hair which will hardly take any time. Before starting let's see the causes of oily hair
Few Main Causes of Oily hair are:
Heredity
eating too much oily food
Hormonal changes
Poor hair care
 Excessive stress
So let's Begin with our topic home remedies for oily hair and Greasy Hair.
Best Homemade Remedies For Oily And Greasy Hair
1. Suitable Shampoo
There are so many shampoos are available in the market for almost every type of hair. But you have to do is find a perfect shampoo for your hair type that suits your hair and doesn't do the damage. While doing the shampoo massage your scalp thoroughly.
2. Rinse Properly
After the shampoo part here is the step to rinse hair. It is important to rinse your hair properly as some times the shampoo is stick to the scalp and hair and after that make a mess for your hair. It will also do damage to hair. So rinse thoroughly with enough water and get rid of all the shampoo.
3. Alternate Day Shampoo
For the people who have oily scalp and hair, it is mandatory to wash hair with shampoo on every alternative day. To wash hair regularly always use a mild shampoo or that one which is not very harsh to hair.
4. Oiling Only Once A Week
We think oily scalp and hair don't need any kind of oiling routine. But we are wrong here. As a result of regular shampoo, some times some people lost their natural oils. So to keep up this balance all we have to do is oiling the scalp and hair but only once a week and also don't do heavy oiling.
5. Aloe Vera
whether it's oily skin or oily hair our star aloe vera is always there to help us. To use aloe vera for oily hair you just have to do is take a cup of mild shampoo and add 1 tbsp of lemon juice and 1 tsp of aloe vera gel. Do shampoo with this daily. You can keep it in the refrigerator for 1 week.
6. Avoid serums and gels
Oily hair has its shine so you don't need to apply any kind of serum or glossy shiny gels. They only make. Your hair looks more oily and greasy. So avoid these things for your hair.
7. Avoid over-brushing
Brushing your hair over and over again can make trouble for you lady. Over-brushing leads to produce more oil from the scalp and is a divider to all hair from roots to tips. So please avoid this habit of brushing hair more often.
8. Baby powder at Rescue
When you are in a hurry and have no time to wash hair or to do something then there is one tip for you. Take some baby powder and apply it on the scalp with fingertips and rest it for 5 minutes then comb. It will soak the oil from your hair.
9. Vinegar and Lemon
Another remedy to reduce the oil production from your scalp is to rinse your hair with vinegar and lemon. For this, you need 2 tbsp of white vinegar and ½ lemon juice mixed with a cup of water. Rinse your hair after shampoo.
10. Mint Rinse
Mint leaves are another method to lower the oil from scalp and hair. Boil a handful leaves in 2 glass of water for about 15-20 minutes. Mix it with shampoo and gently apply on hair. Wash it after 5 minutes. Mint has astringent properties which remove excess oil.
11. Baking Soda
Baking soda is useful in any kind. It helps to remove oil from scalp and hair. But it should be used in a diluted form. It is also one of the common home remedies for oily hair. Mix 2 to 3 tbsp of baking soda in 1 liter of water. Apply it on hair for 20 minutes and then shampoo as usual. It can be done 3 times a week.
12. Heena
Heena is very effective to solve the problem of oily hair. It has a drying effect. Mix Heena with yogurt and apply on hair. Do this twice a week.
13. Lemon
Lemon is a life savior for oily hair and skin. This home remedies for oily hair always works best for me. To use this remedy take juice of 2 lemons and mix it with 2 cups of water. Store it in a container. After washing and pat drying your hair apply this solution on scalp and hair. Leave it for 5 minutes and then rinse thoroughly.
14. Witch Hazel
Grab a bottle of witch hazel oil and take 3-4 drops to mix it with 2 tbsp of plain water. Apply this on the scalp with the help of a cotton ball. Do this twice a week. It helps to control excess oil.
15. Apple cider vinegar
Take ¼ cup of ACV with 1 cup of water. Apply it on scalp and hair and leave it for 20 minutes. Rinse it properly. Do this daily for some time. ACV is one ingredient that is always there in the kitchen to help you with beauty problems. It controls excess oil.
16. Don't overdo hair care
Yes! Haircare is a must for every person but doing it in excess amount will eventually harm. According to an expert don't put so many products on hair as it becomes difficult to remove it when shampooing.
17. Close pores
As we wash our hair with hot water it will open the pores and leads to produce more oil. So it is important to close the pores. After washing your hair so rinse with cold water. It will close the pores open by the hot water.
18. Beer Rinse
Higher the content of alcohol, the higher the chance of drying effect. Beer rinse can make the scalp dry and less oily. Mix ½ cup of beer with a couple of cups of water. Rinse your hair with this mix and get less oily but shiny hair.
19. Go Natural
According to the experts always select natural products. Always look at the products which have chamomile or yarrow as it has drying properties and helps to treat oily hair.
20. Clean Your Hair Brushes
Always clean your hairbrushes as they are the main reason to produce oil in hair. Dirty brushes do more harm than anything else. Dirt also makes your hair greasy. So clean them once a week and change them every year.
21. Avoid products with silicone
Many shampoos, conditioners, creams, and hair styling tools have silicone. It makes hair look so shinier and glossy but it makes hair greasy and looks oily. So avoid those products which have silicone. It also prevents the natural moisturizer to be entered into the hair.
22. Stop playing with hair
Running your fingers in hair, lock twirling and scratching your head is called playing with your hair. When you do something like this it always promotes the oil glands in your scalp and leads to oily and greasy hair.
23. Dry shampoo
When are in such a hurry make sure that you never forget to apply dry shampoo if your hair looking oily. It's easy to use and make life a little easy for busy women when they don't have time to wash their hair.
24. DIY Dry shampoo
If you don't have dry shampoo or run out of it then don't worry we have another dry shampoo in the kitchen. I love these home remedies for oily hair. Go to the kitchen and grab some cornstarch mix a pinch of coffee and sprinkle some of it on hairs and comb it. Coffee will add a dark color to the hair.
25. Tea tree oil
A study found that antibacterial properties of tea tree oil help to improve greasiness and prevent dandruff, itchiness, etc. So find a shampoo that has tea tree as an active ingredient or add 2-3 drops of tea tree oil in your shampoo and wash your hair.
26. Shampoo after Sweating
As when you do exercise or jogging or running it tends to sweat and sweating spreads oils from roots to tips and makes hair look oily. So wash hair after you do any exercise or when sweating.
27. Green tea
The power drink to glowing skin can also do wonders for oily hair. This is not that much popular home remedies for oily hair, but it works very well. Find a shampoo that has green tea or do it simply by rinsing hair with green tea water. Do this with every wash.
28. Onion
Onion is always good for hair. It is also useful for oily hair as it helps to control the oil. Onion is one home remedies for oily hair. Take a medium-sized onion and grind it. Strain the juice and apply it on your scalp. Leave it for 2 hours and wash it with shampoo.
[ Read: Onion Juice for Hair Growth ]
29. Skip Moisturizing
People with oily hair usually don't need any extra moisturizer for the hair as it makes their hair more oily and greasy. So skip the moisturizer part for the hair.
30. Conditioning with care
Oily hair doesn't need any condition as they have it already. But if you want to do then only condition hair below the ear and rinse it thoroughly.
Oily hair can turn a good day into a bad one. But thank god they're some home remedies for oily hair and tips for that too. And yes it's also important to know that the amount of oil reduces with time. So, have some patience and do try these home remedies for oily hair.
I hope this has helped you in a way if you want regular short tips on beauty and health and facts related to both don't forget
---
---
Disclaimer: Please note that This article is for informational purposes only and does not constitute medical advice. The information provided above is not a substitute for any professional medical advice. We always suggest you talk to your doctor about the risks and benefits of any treatment.



Please follow and like us: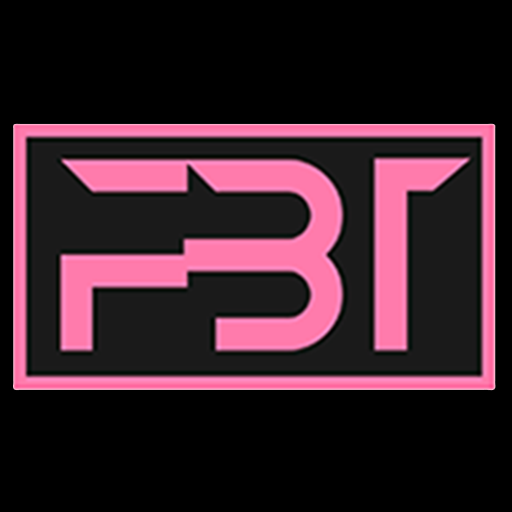 Hi, this is Team Fab Beauty Tips. We have a team of certified cosmetologist. It includes deep study about skin, hair, nails and makeup. Having a proper knowledge about these things inspired us a lot to share our knowledge with everyone. So that everyone can achieve there desired beautiful and trendy look.