Hair loss (alopecia) is a common occurrence in all hair-bearing species that happens naturally during the hair growth cycle. Over the course of a 24-hour period, most people (assuming they have a full head of hair) shed around 100 scalp hairs. When hair loss in women occurs in the wrong spot at the wrong time, it may become a horrible issue.
Damage to the hair shaft, which can cause breaking near to the scalp, should be differentiated from true hair loss. Exogenous substances used to change the physical properties of the hair shaft (hair colour, for example) or other types of self-manipulation are frequently responsible for this type of damage.
Hair Loss in Women: Causes, Treatment & Prevention
Hair Loss in Women: Causes, Treatment & Prevention
What Causes Hair Loss?
It takes time for hair to fall out. On average, people lose 50 to 100 hairs every day. Because new hair grows in this is typically undetectable. Hair fall happens when the hair that has fallen out is not replaced by new hair. There is usually a cause that precedes it. (1)
Here are some causes of hair fall in women-
1. Family history (genetic)
A hereditary condition that occurs with ageing is the most prevalent cause of hair loss. Androgenic alopecia, often known as male-pattern baldness or female-pattern baldness, is a disease that affects both men and women. In men, it manifests as a receding hairline and bald patches, whereas in women, it manifests as thinning hair around the crown of the head.
2. Hormonal changes or medical factors
Hormonal changes caused by pregnancy, childbirth, menopause, and thyroid issues are just a few of the diseases that can cause permanent or temporary hair loss. Alopecia areata (al-o-PEE-she-uh ar-e-A-tuh), an immune system ailment that causes patchy hair loss, scalp infections like ringworm, and trichotillomania (trik-o-til-o-MAY-nee-u), a hair-pulling disorder, are all medical disorders.
3. Medications
Medications will almost certainly be the first barrier against hair fall. Topical creams and gels that are applied directly to the scalp make up most over-the-counter (OTC) medicines.
4. Hairstyling
Excessive hairstyling or hairstyles that pull your hair tight, such as pigtails or cornrows, can lead to traction alopecia, a kind of hair loss. Hot-oil hair treatments and permanents can also cause hair loss in women. Hair loss might be permanent if scarring develops.
Treatments For Hair Loss
There may be no need for therapy if stress or hormonal changes causes the loss, such as during pregnancy. After a certain amount of time, the hair fall will cease.
Treatment for hair loss caused by hairstyle techniques such as tight braids or ponytails, as well as some chemicals, entails refraining from performing the activities that caused the harm.
You may be advised to take supplements if you have a nutritional deficiency. They could advise you to take a multivitamin and three to five milligrammes of biotin per day, for example.
FPHL can be treated with minoxidil. Stores sell the 2% and 5% solutions. However, you must strictly adhere to the product's instructions and utilise it eternally. If you're pregnant, planning to become pregnant, or breastfeeding, you shouldn't use this product.
The US FDA has allowed the HairMax Lasercomb® low light laser to treat FPHL. Theradome LH80 PRO® helmet and low light laser helmets and caps are two more FDA-approved laser products.
Hair transplant surgery is another option. From the back of the head, little pieces of the scalp with hair follicles are taken and put in baldness slits. Infection, folliculitis, and shock loss – when the hair in the transplant area falls out — are all possible adverse effects of this treatment.
How To Prevent Hair Fall
Hair loss in women isn't always prevented if you're genetically susceptible to it. However, certain kinds of hair loss can be avoided, such as traction alopecia.
"Traction alopecia is theoretically avoidable if the hair is not exposed to this pulling force (for example, tight hairstyles that pull at the root)," Shah added. That implies you should attempt to maintain your hair loose and avoid wearing tight braids for an extended length of time. (2)
Another extreme hair fall solution can also be slowed by eating a well-balanced diet and managing stress. For people with a hereditary tendency to follicular sensitivity, Kinglsey advises anti-androgen scalp drops. (3)
Protect your hair from UV radiation from the sun and other sources.
Please follow and like us: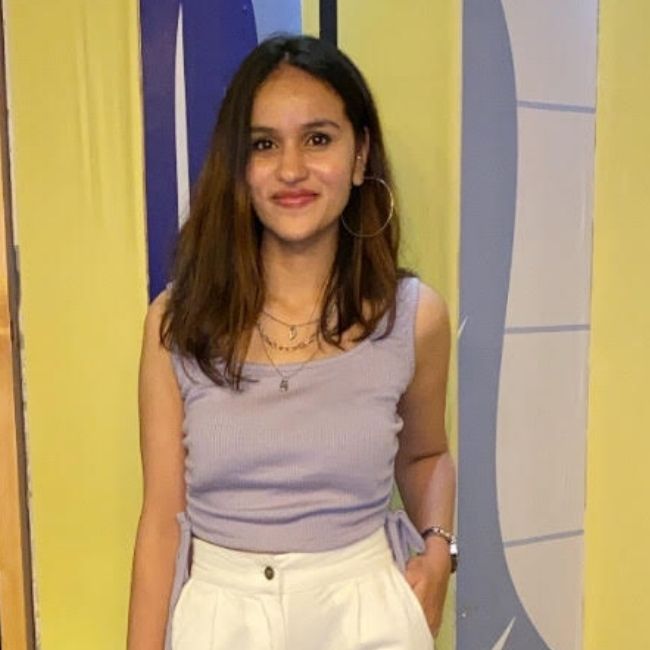 Varsha is a keen content writer with having an interest in writing content on topics like beauty, health & lifestyle. Although she's fairly new, what she likes best about content writing is that it allows her to learn and write about a variety of topics and issues.