Keratin treatment is common nowadays, as many women (and some men) are more familiar with the benefits of Keratin treatment. This treatment has many juicy advantages, however,  without maximum care, the treatment will not last long. In this article, you will find 7 easy steps on how to care for your keratin-treated hair. But before we go into this, let's talk about what is a keratin hair treatment.
What is a Keratin Treatment?
Keratin is an essential hair protein. A keratin treatment uses this protein to seal the hair cuticles, which results in smooth, shiny, less frizzy hair. Though Keratin makes the hair more manageable, it is not a permanent change.
Keratin treatments gradually wash away but with adequate care, the results of Keratin treatment will last about 3 months( 12 weeks). After the expiration date, you can opt for a new session. With that being said, having subjected your hair to Keratin treatment, you need to take very good care of your hair so it will last for as long as possible.
7 Easy Steps On How To Care For Keratin Treated Hair
1. Keep your hair dry
After keratin treatment is applied to your hair, it is highly advised to not wash your hair immediately after treatment. Hairdressers highly recommend to wait at least 12 hours, but it's better to avoid washing your hair for three days. After the stated period of time, you can go ahead and wash your hair.
The reason behind that is that water is capable of washing off the keratin. This implies that your precious time and financial resources will go down the drain. The wait simply ensures that the product fully settles in your hair.
More importantly, salt-water and Chlorine are bad ideas for Keratin treatments. Don't contemplate using them at all. Even after three days' wait, exposing the treated hair to any salt-water and chlorine could exert a negative impact on the results you already have.
2. Keep your hair down
The first three days are absolutely important for the keratin treatment. During this period, strictly avoid putting your hair on a ponytail or in any hairstyle that evolves hair ties or clips. Why? When you just treat the hair, it is in a very vulnerable state that can affect it's final look after the treatment settles. In fact, during the first three days, whatever shape you subject your hair to, it will remain like that. The sole way to change is to allow the product to wash away, so it's better to give your keratin-treated hair a little break.
3.Wash your hair less often
In order to maintain the look for a longer time, it is advisable to wash your hair less often. This is due to the fact that the results wash out gradually. As stated earlier, be careful of exposing your hair to high levels of chlorine or saltwater.
4. Use right shampoo and conditioner
Regular shampoos are good but they don't work perfectly with Keratin. After the keratin treatment, it is best to use specialized, natural shampoo and conditioners that are free of chemicals and salt that can stip the keratin of the hair. These products play a complementary role for Keratin as they help the Keratin settle and stay well in the hair for a longer period of time.
5. Avoid cotton pillowcases
In general, cotton pillowcases are not a good idea for your hair, especially if you have keratin-treated hair. Cotton can create friction and damage your hair, which is why it is highly recommended to avoid sleeping on a cotton pillowcase. Instead, try using a silk pillowcase or at least a material-like silk.
6.Wear a cap
Always ensure you wear a cap when you are going for a swim. The reason being that the chlorine from the swimming pool and salt from the ocean can strip the keratin treatment out of your hair. In addition, make sure to always cover your hair when you're exposed to the sun, as the high UV levels, can damage any hair (even not keratin-treated hair). These factors are capable of shortening the longevity of the Keratin treatments and even cause hair damage.
7.Refresh The Treatment
After 12 weeks, the results of the keratin treatment will be less obvious. Since our hair always keeps growing, after approximately 3 months, the untreated roots of your natural hair will be apparent. Applying new keratin will help you to extend the keratin treatment results.
---
Taking good care of your hair after a keratin treatment is a good way of ensuring that the treatment lasts long. This also ensures the money and time you expend for getting the treatment do not amount to waste. The above 7 easy steps on how to care for keratin-treated hair, will help you maintain your keratin treatment for longer and keep your hair healthier and shinier.
---
Author bio:
Helen is a beauty enthusiast and the founder of hairtipsntricks.com. On her website, she likes to share detailed product reviews as well as easy hair care and hairstyling tips and tricks.
---
Disclaimer: Please note that This article is for informational purposes only and does not constitute medical advice. The information provided above is not a substitute for any professional medical advice. We always suggest you talk to your doctor about the risks and benefits of any treatment.



Please follow and like us: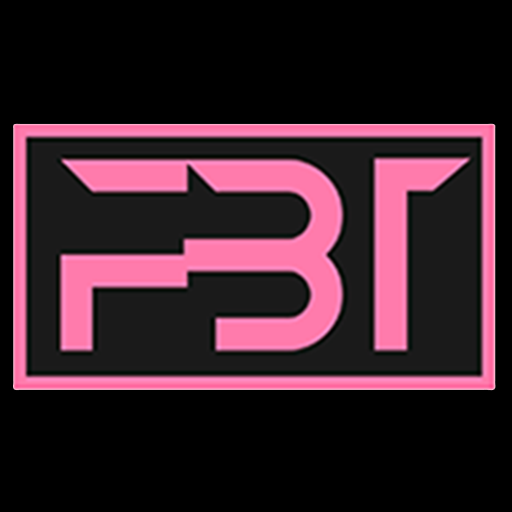 Hi, this is Team Fab Beauty Tips. We have a team of certified cosmetologist. It includes deep study about skin, hair, nails and makeup. Having a proper knowledge about these things inspired us a lot to share our knowledge with everyone. So that everyone can achieve there desired beautiful and trendy look.