Long, strong and Beautiful nails which are also perfectly shaped is the happiest thing for almost all the women out there. But some women don't get this happiness as they don't know what type of habits are performed by the women who have so Beautiful nails. If you want to maintain the beauty of your hands and have beautiful nails, you should follow a specific nail care routine according to your needs. Follow this amazing habits to have beautiful nails that you always desired.
Daily Habits Of Women With Beautiful Nails
So, here are some daily habits of those women who have so Beautiful nails.
1.Clean hands 
Before doing anything be sure about your nails and the area around them is dirt free. Clean your hands as it is the first thing to get long, strong and shiny nails.
How you can do it?
You can do this by scrubbing your hand twice a week as it removes the dead skin cells and exfoliates your hands.
2.Trim your nails
 Trim your nails every two weeks. As we all know trimming hair helps in hair growth, it is the same in the case of nails too.
How you can do it?
By trimming your nails it will remove any breakage and make them smoother.
3.Health of nails
 If you love long nails but they break so easily then don't grow them so long. Do focus on the health of nails and not its length.
How you can do it?
If the health of your nails is good then you can maintain the good nails.
4.Clean tools
 Cleaning your nail care tools is as much important as cleaning your makeup brushes. If there is any sign of infection is present in your tools then it will spoil the health of nails.
How you can do it?
Wash your tools with lukewarm water and soap. Let them dry. Do this once every 15 days.
5.Care for cuticles
 Cuticles act like protection to the nails. Cutting your cuticles means cutting the protection. Cuticles save nails from any type of bacteria and infection.
How you can do it?
Use a gentle cuticle pusher once a week after a shower and then use any cuticle cream or oil.
6. Never forget the base coat
 Coloring your nails is like increasing the beauty of hands but forgetting the base coat is a curse. Basecoat Is basically meant for protecting your nails from harmful chemicals used in nail paints.
How you can do it?
So, don't forget to apply a base coat first before applying colored nail paint.
7.Using top coat
 To make sure your nail paint stays on for a good long period than first use a top coat after finishing the work of coloring your beautiful nails.
How you can do it?
Always use topcoat to make sure that nail paint is perfectly applied and make protection from damage. It is as important as the base coat.
8. Give break
 Giving break to nails means to be free from applying hard colour or strong colour nail paints. Colouring your nails with strong pigmented colors every time can harm the nails and nail health too.
How you can do it?
Once a week remove the nail paint and massage nails with any nice cuticle cream to keep nails hydrated.
9.Moisture
Moisturizing nails is equally important as moisturizing the body. It will leave the nails and cuticles soft and strong.
How you can do it?
To moisturize the bails just take some cuticle cream and massage the nails and cuticles at night.
10.Oil massage 
Oil massage is a very good source of moisturizing and also the cheap one. Just take some drops of almond oil or jojoba oil and massage it gently on your nails. It will make your nails strong and shiny.
How you can do it?
You can also heat some mustard oil and dip your nails into it.
11.Diet
 Your nails are made of a protein called keratin. Eat food which is rich in vitamins and supplements like biotin, vitamin E, fish oils, beans, nuts, fish etc. for having Beautiful nails.
How you can do it?
One thing is clear if your diet is healthy then your body will healthy. Try this Best foods for healthy nails .
12. Don't bite
 Don't bite your nails as they are not your favorite food to eat. Biting your nails make them weak. Rubbing your nails with each other can break them in near future.
How you can do it?
Just don't bite.
13.Manicure and pedicure
 Manicure and pedicure sessions are very important for your nails as they get a proper relaxing session. It will help in removing all the dirt and dead skin cells.
How you can do it?
Go for a manicure and pedicure every 1 or 2 months.
14.Hydration is must
 Drink at least eight glasses of water every day to hydrate your body. Drinking water also nourishes the nails too. To grow healthy and strong nails hydration is must. When nails are dehydrated then they tend to be drier and prone to breakage.
How you can do it?
Drink 6-8 glass of water every day.
15.Protect them
Protection is a must before anything else. Protect your nail while working as there are 90% chances that your bails will break. So, while working wear gloves or do that work with caution.
How you can do it?
Belittle careful about your nails while doing any daily basis work. That's all you can do to protect them.
---
Use these tips and make your nails long, strong and shiny. Also, you will get appreciation from every other woman for your beautiful nails.
Do leave your comment below and share it with your friends, Thank You.
---
Disclaimer: Please note that This article is for informational purposes only and does not constitute medical advice. The information provided above is not a substitute for any professional medical advice. We always suggest you talk to your doctor about the risks and benefits of any treatment.



Please follow and like us: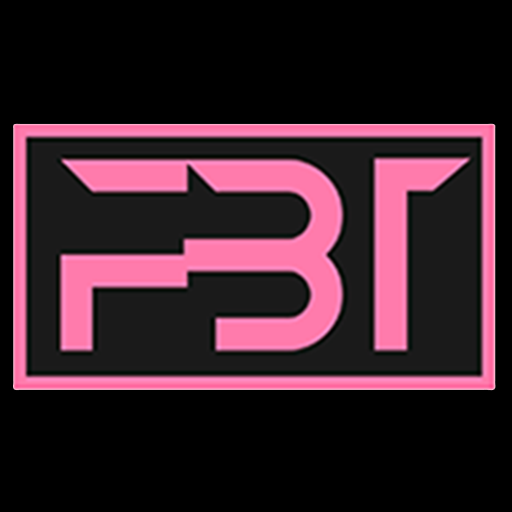 Hi, this is Team Fab Beauty Tips. We have a team of certified cosmetologist. It includes deep study about skin, hair, nails and makeup. Having a proper knowledge about these things inspired us a lot to share our knowledge with everyone. So that everyone can achieve there desired beautiful and trendy look.